The cheesy white sauce is easy to make and is used in recipes likes pastas, pies, vegetable casseroles, filling for patties or puffs, or even as a topping on savoury bakes. Usually made with APF, I like to make it with whole wheat flour as I feel it gives it a better texture.
Prep. Time: 5 Mins.
Cooking Time: 8 to 10 Mins.
Ingredients:
[Standard Measure – 1 cup = 200 ml]
Wheat Flour – 1 ¼ tbsp.
Butter – ¼ cup
Milk (warm) – 2 cups
Black Pepper Powder – ¼ tsp. or to taste
Mixed Italian Herbs / Oregano – ¼ tsp. or to taste
Processed Cheddar Cheese – 3 slices or ½ cup (grated)
Salt – a tiny pinch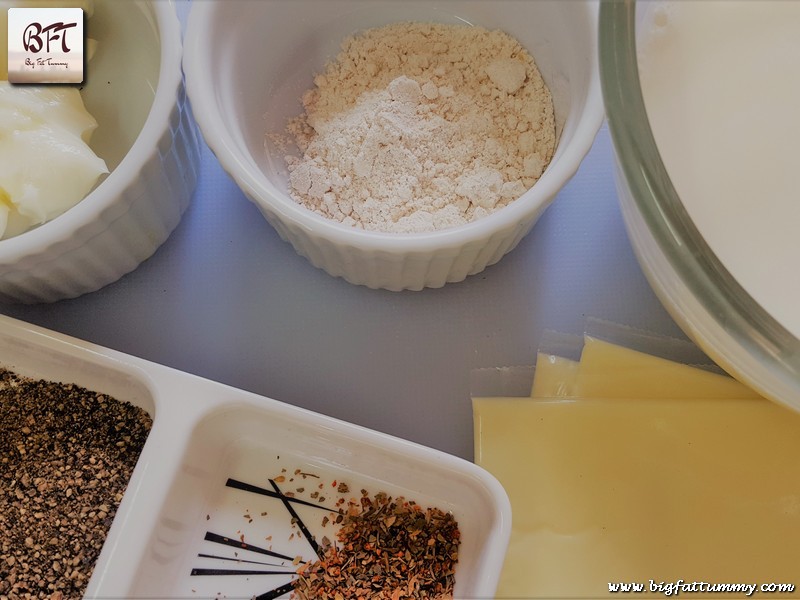 Step 1: Place a pan on low heat and melt the butter. Add the flour and stir continuously with a whisk / wooden spatula till the colour changes slightly (do not let it brown).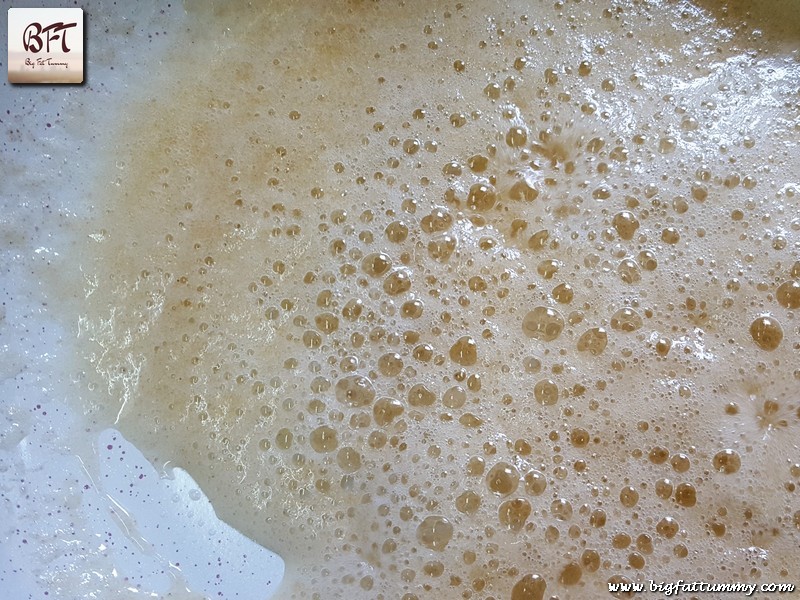 Step 2: Take off the heat and add all the milk while stirring continuously (This step is done off the heat to prevent the formation of lumps).
Step 3: Keep the pan back on low heat and stir continuously till it starts thickening (approximately 2 to 3 Minutes). Now add the salt, pepper powder, herbs and cheese. Continue cooking and stirring for about 2 minutes till the cheese has melted and the sauce has thickened enough but will drip off a spoon.
Note:
Use immediately with your preparation.
If in case you are not able to use immediately or the sauce is too thick, you can rescue it by adding a little hot water and stirring it vigorously.