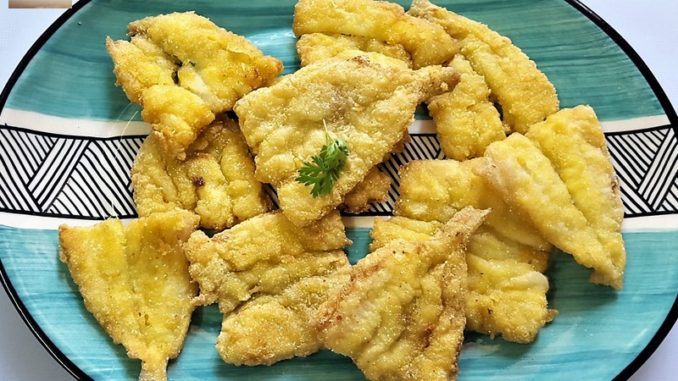 Bombay ducks just taste yummy when deboned and fried with a coating of rice flour. They need to be served hot right off the pan. They turn out crispy and juicy if not overdone. Follow this crispy bombil recipe to get them just right.
Serves: 8 to 10 Persons
Prep. Time: 30 Mins. (cleaning & deboning)
Cooking Time: 3 to 4 Mins. for each batch (4 pieces)
Ingredients:
Bombils – 20 (medium sized)
Ginger – 1 inch piece
Garlic 16 cloves
Green Chillies – 4 to 6
Lime – 1 small (optional)
Turmeric – 1 tsp.
For the Coating

Rice Flour – 1 cup
Corn Flour – ½ cup

Oil – to deep fry
Salt – 2 tsp. or to taste
Step 1: Clean the bombils, slit them and flatten. Debone and cut each into two pieces.
Step 2: Grind the ginger, garlic and green chillies to a fine paste.
Step 3: Take the bombils and pat dry them with kitchen towels (this helps to remove the extra moisture). Apply salt, the ginger-garlic-chilly paste and turmeric paste to the bombils.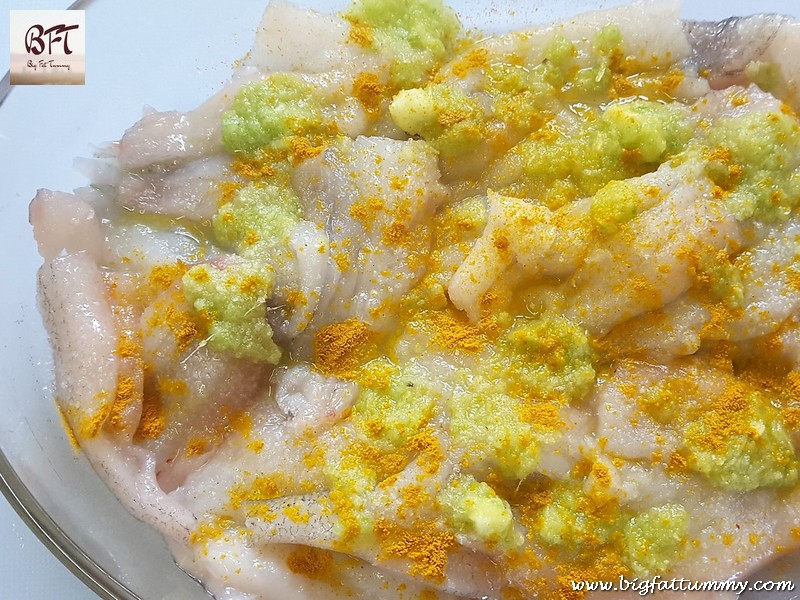 Step 4: Mix the rice and corn flour and spread it on a flat dish.
Step 5: Heat the required oil in a pan suitable for deep frying. When the oil is hot, coat each piece of bombil with the flour, dust off any extra flour and put in into the hot oil. Deep fry on medium heat till crisp and golden.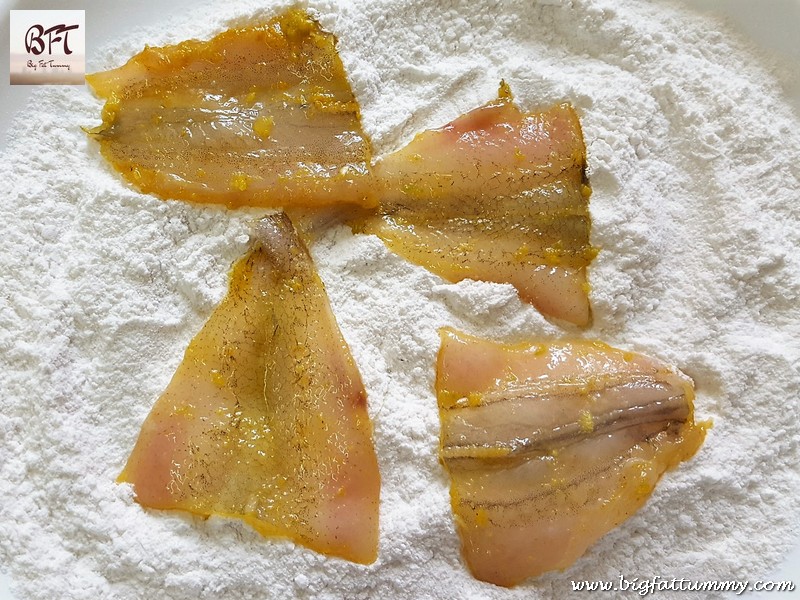 Step 6: Drain from the oil when done and place on a plate lined with paper towels to absorb any extra oil. Serve hot with a squeeze of lime (optional).