Prawn Curry in a Hurry is a recipe for those who don't want to go through the grind of grating coconut and making a masala. I've made use of ready powdered masalas and Canned Coconut Milk to make this quick version. Though it will not taste exactly like our traditional curries, it is quite close to it and is very good to make for someone who is very short on time.
Serves: A Family of Four
Prep. Time: 10 Mins.
Cooking Time: 25 to 30 Mins.
Ingredients:
[ Standard Measure : 1 cup = 250 ml ]
Prawns (small/med., cleaned, deveined) – ½ cup
Onion (finely chopped) – 1 small
Tomato (chopped) – 1 small
Garlic (peeled & crushed) – 3 to 4 small cloves
Green Chillies (broken) – 1 to 2
Tamarind (soaked in ¼ cup hot water) – 1 marble sized ball
Kashmiri Red Chilly Powder – 2 tsp.
Turmeric Powder – ¼ tsp.
Corriander Powder – 1 ½ tsp.
Cumin Powder – ¼ tsp.
Black Pepper Powder – a pinch (optional)
Thick Coconut Cream (canned) – ½ cup (see note below)
Oil – 1 tbsp.
Salt – 1 tsp. or to taste
Step 1:     Apply ½ tsp. salt to the cleaned prawns and keep aside. Pulp and strain the tamarind in a bowl. Add all the powdered spices to the tamarind water and mix.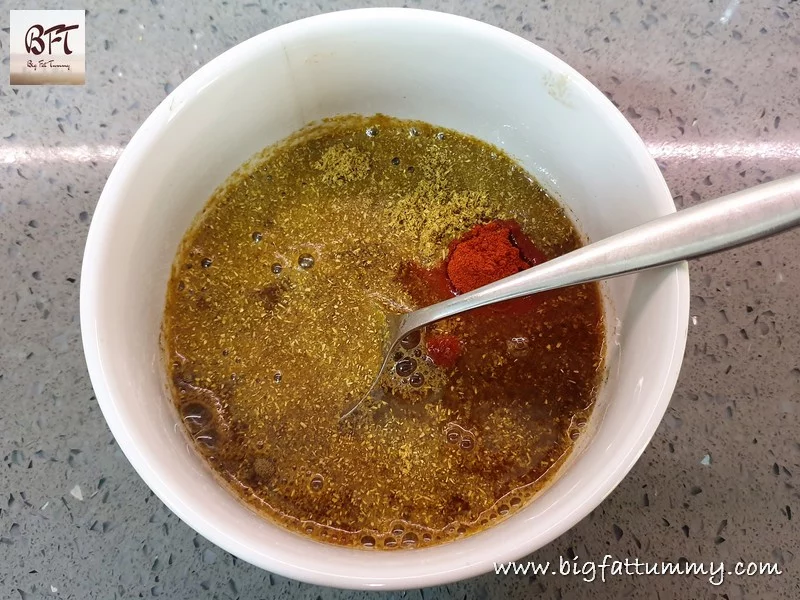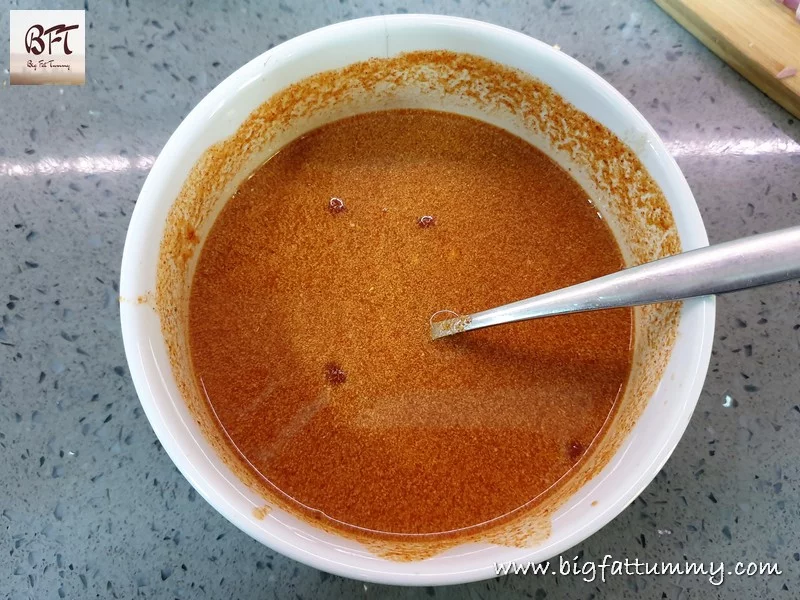 Step 2:     Heat the oil in a pan and sauté the onions till soft. Add the tomato and cook for 2 minutes.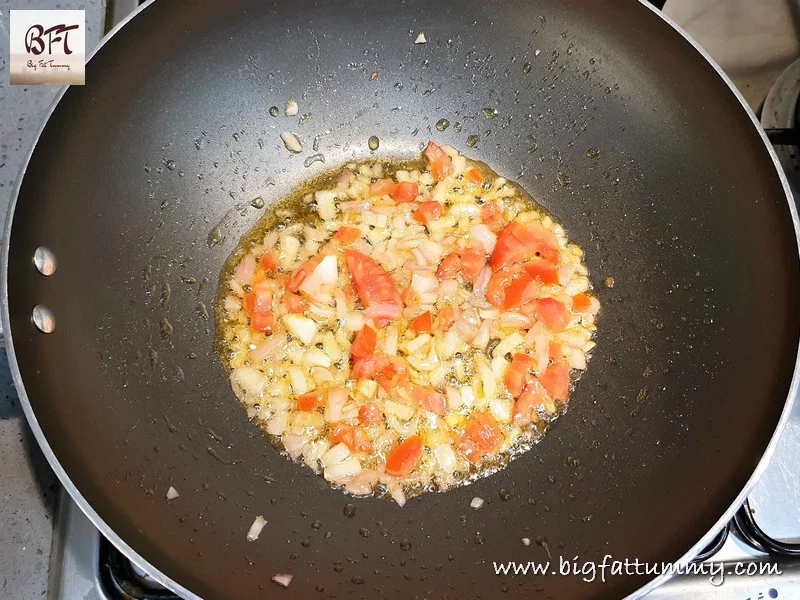 Step 3:     Next add the tamarind-masala paste and the garlic and sauté on low heat for 2 minutes.
Step 4:     Then 1 cup water, ½ tsp. salt and the coconut milk and simmer on low heat for 8 to 10 minutes.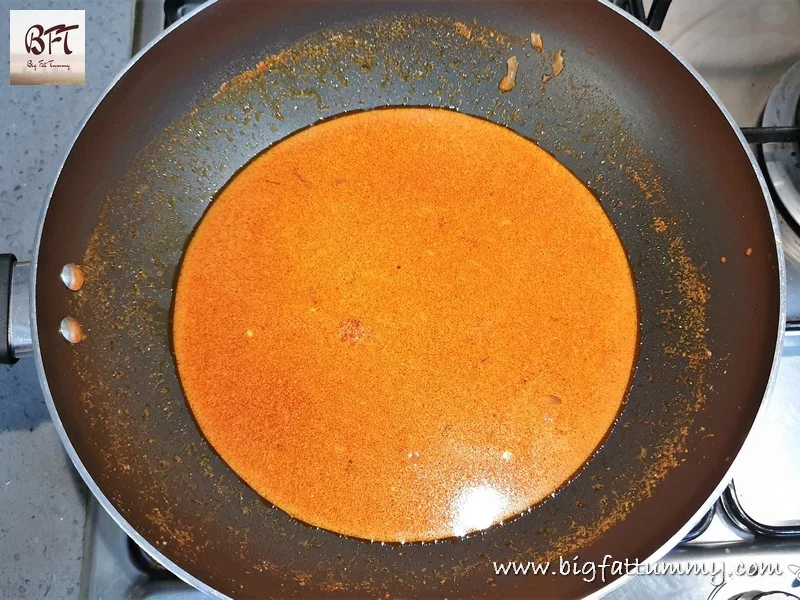 Step 5:     Finally add the prawns and green chillies and cook for 2 to 3 minutes. Check for salt and add if required and the switch off the heat and keep covered for 5 minutes before serving.
Note:
I have used coconut cream which has a thick consistency. If using regular canned coconut milk, use ¾ cup of it and ¾ cup water.