Pork lovers will love this easy to make recipe for Pan Fried Pork Spare Ribs. Just a few ingredients needed and you will be ready to make this awesome starter. Remember to put your beer to chill and then start out by marinating the meat. By the time it is ready to be cooked your beer will have chilled. You can then sip on your beer to wash down your salivating mouth whilst you fry the ribs.
Serves: 1 to 4 Persons
Prep. Time: 15 Mins. + Marination
Cooking Time: 40 to 45 Mins.
Ingredients:
Pork Spare Ribs – 500 gms
Lime – 1 small sized
Ginger-Garlic Paste – 1 tbsp.
Szechaun Sauce – 1 ½ to 2 tbsp.
Soya Sauce – 1 tsp.
Hot & Sour Ketchup – 1 ½ tbsp.
Honey – 1 to 1 ½ tbsp.
Oil – 1 tbsp.
Salt – ½ tsp. or to taste
Step 1: Wash the ribs and drain well. Apply salt and leave aside for an hour.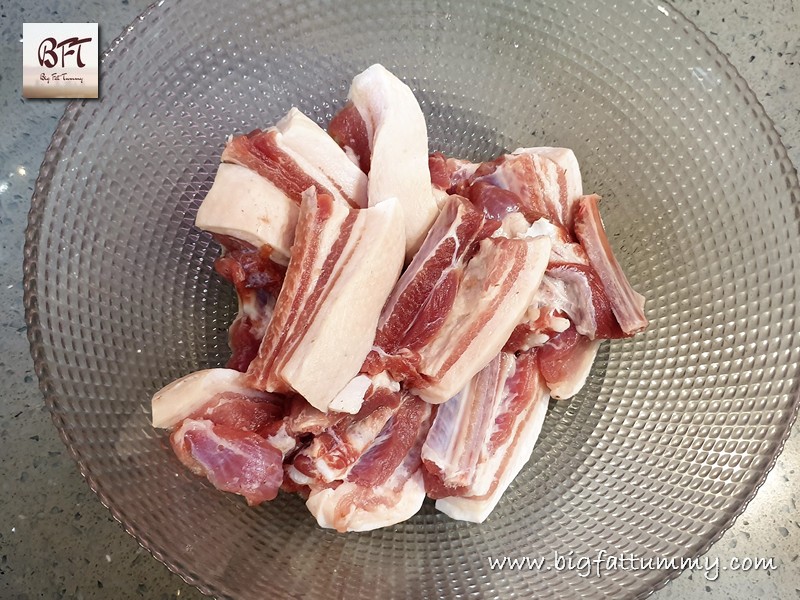 Step 2: After an hour marinate the ribs with juice of the lime, ginger-garlic paste, Szechaun Sauce, Soya Sauce and tomato ketchup and leave aside for another hour (or more in the refrigerator).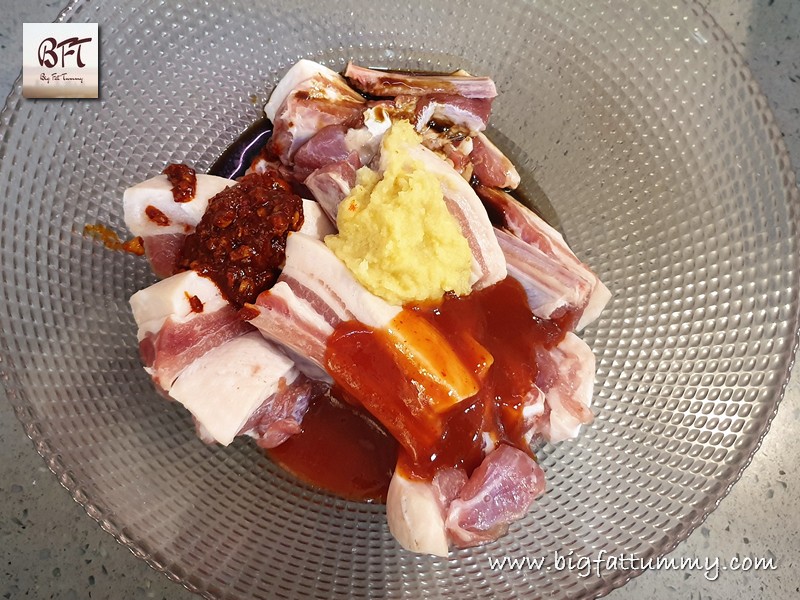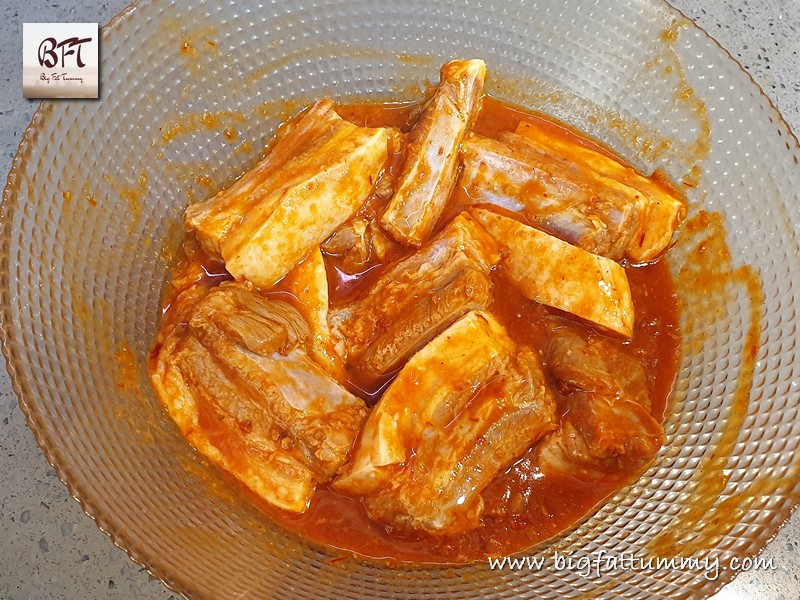 Step 3: When you are ready to cook, add the oil to a non-stick pan and when hot drain and add the spare ribs (reserve the marinade). Sear on medium heat for 2 to 3 minutes on each side.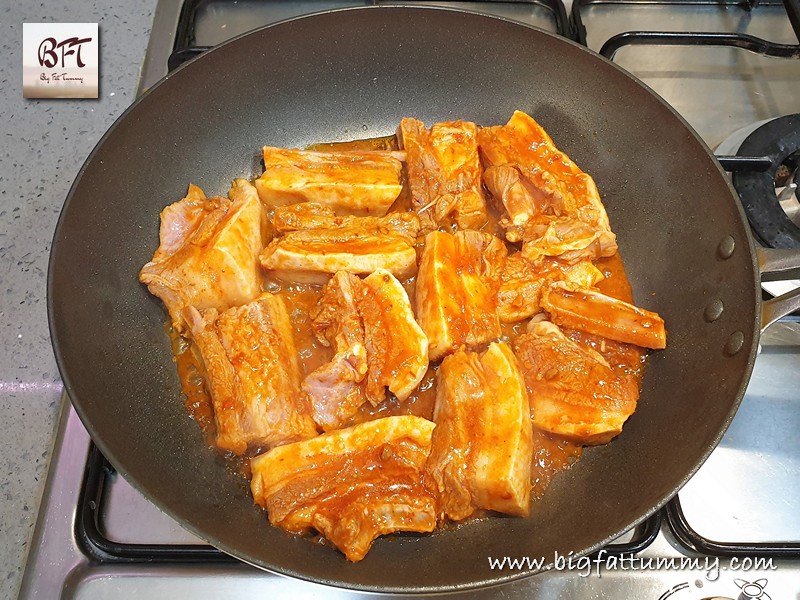 Step 4: Next add the marinade and cook for 2 minutes on medium heat for 2 minutes. Then add 150 ml hot water and cook covered on low heat for 25 to 30 minutes till well done.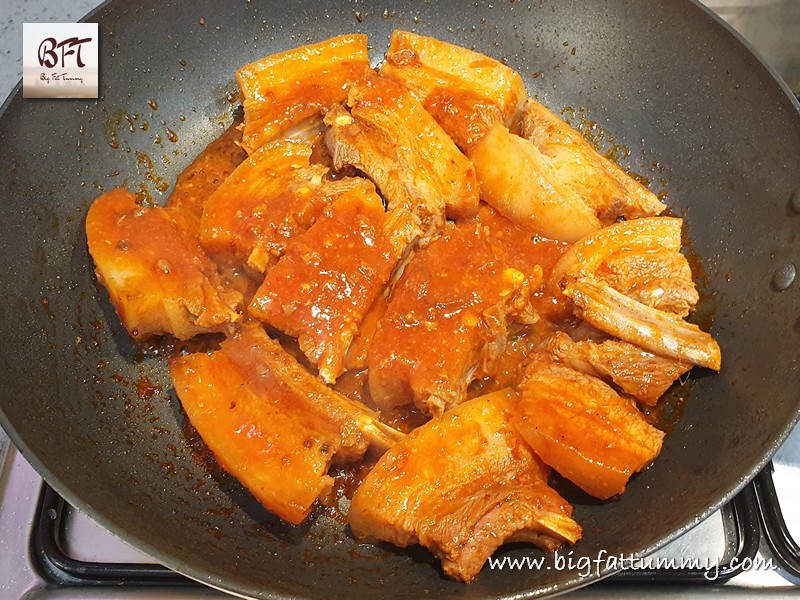 Step 5: Finally, open the lid and let any liquids still left dry out. Drizzle the honey over the ribs and turn around to coat well. Cook uncovered for another 2 minutes and then switch off the heat. Serve after 5 minutes of standing time.