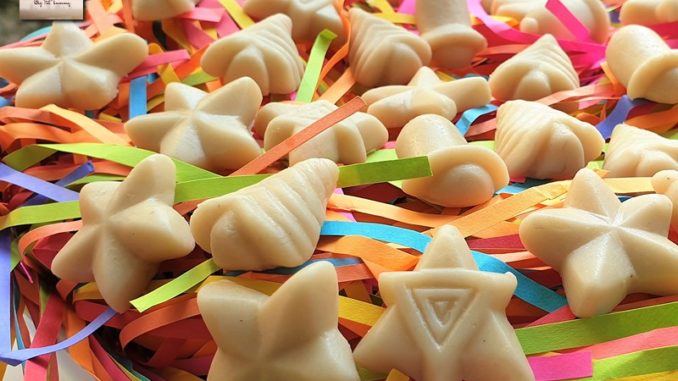 The Cooked Marzipan is another way of making Marzipan, the others being the Quick Marzipan with egg (see here) and the Quick Marzipan without egg (coming up). As with all of our recipes, we've removed the myths associated with making this sweet. Jingle all the way .. 🙂
Yield: 250 gms
Prep. Time: 20 Mins + Moulding Time
Cooking Time: 6 to 7 Mins
Ingredients:
Cashew Nuts (bits/tukdas) – 125 gms
Icing Sugar – 125 gms + some more
Egg White – ½
Rose Water – 25 to 30 ml
Rose Essence – 2 to 3 drops
Step 1: Take the cashew nut pieces and 2 tbsp. of the icing sugar and dry grind at short spurts till the cashew is powdered (don't grind for long intervals or your grinder jar will get heated and the cashew will release oil).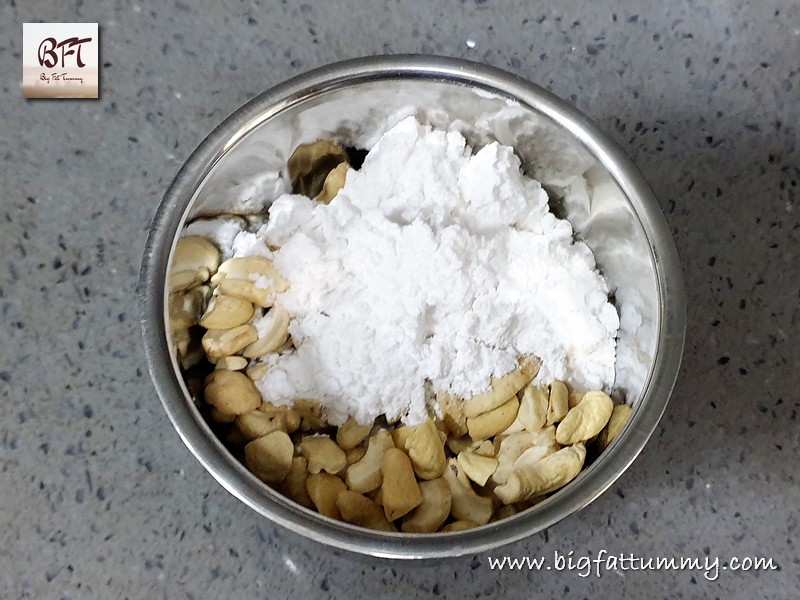 Step 2: Use a spoon and get all of the ground cashew out of the jar. Then sieve the powdered nuts with a sieve (you can choose to omit sieving) into a non-stick pan.
Step 3: Add the icing sugar and the egg white (½ egg white) and 25 ml rose water to the pan. Mix well with a rubber/wooden/silicon spatula and place the pan on low heat. Cook for 6 to 7 minutes whilst stirring continuously and breaking any visible lumps with your spatula. The mixture will look glossy. Then take off the heat. (see notes below)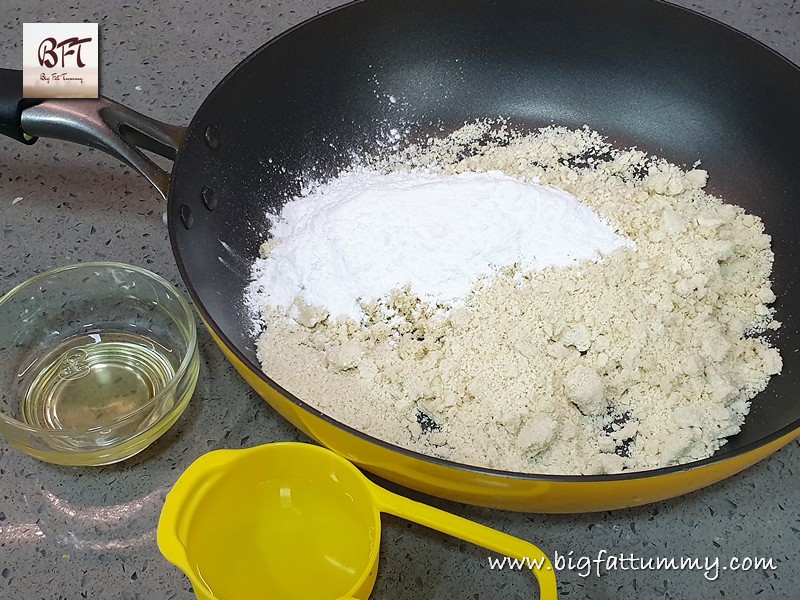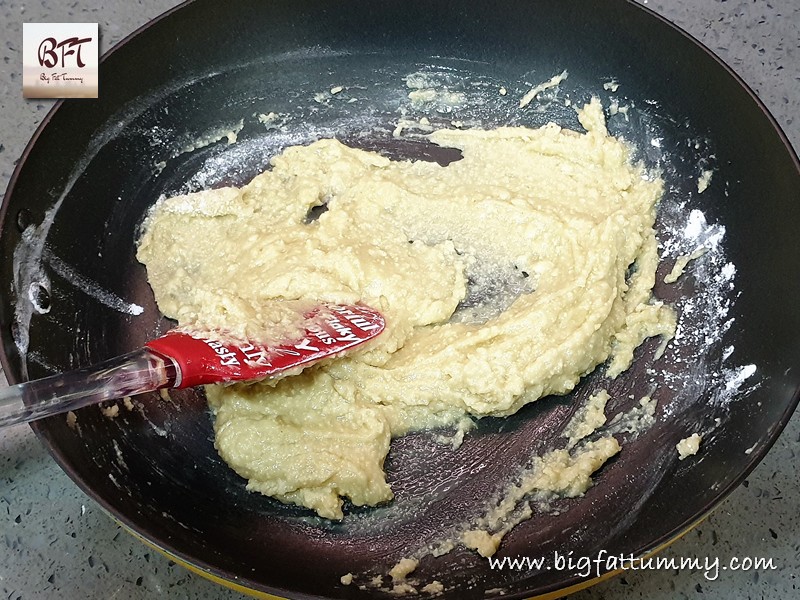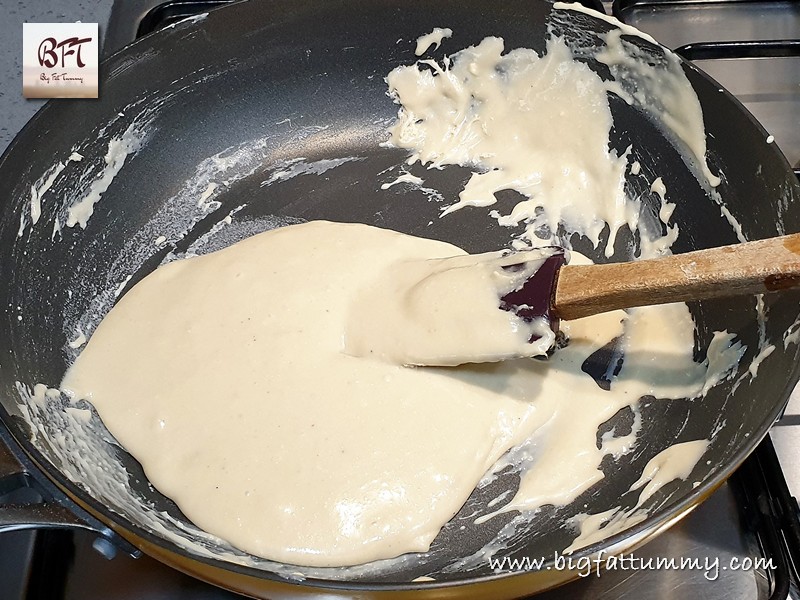 Step 4: Sprinkle 1 tbsp. of icing sugar on you work table / kitchen platform or plate and transfer the cooked marzipan to it. Allow it to cool for 6 to 8 minutes.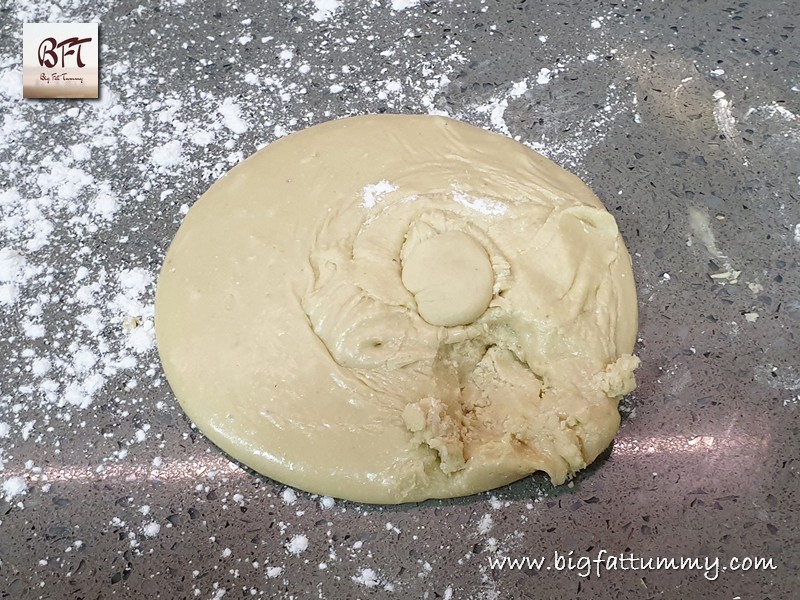 Step 5: The mixture will feel a bit sticky. Knead the marzipan like a dough using a tbsp. or two more of icing sugar. Keep kneading till a non-sticky dough is formed (use icing sugar a little at a time as needed but not too much).
Step 6: Take a rubber / silicon mould and dust with icing sugar. Make smooth small balls of the marzipan and press into the moulds. Even out and remove excess marzipan with a flat knife or palette knife. De-mould and place on a tray lined with parchment paper. Dry overnight and then store in an airtight container.
Notes:
This recipe uses ½ egg white of a 50 to 60 gm egg. You can double the rest of the quantities and use the complete white of an egg.
Please remember to cook on low heat all the time.