The Tendli and Carrot Pickle is another of Aunt Rosy's (about) recipes. Gherkins and carrots are perfect for pickling. Great to make and store for the rainy season, the pickle turns out sweet, sour and spicy all at the same time and makes my mouth water even as I type this fore note.
Yield: About 600 gms
Prep. Time: 45 Mins. +  3 Hours (salting and drying)
Cooking Time: 45 Mins.
Ingredients:
Gherkins – 250 gms.
Carrots – 250 gms.
Ginger (julienned) – 2 inch
Garlic (julienned) – 15 big cloves
For the Spice Paste:

Kashmiri Red Chillies (stemmed) – 15
Cumin Seeds – ½ tsp.
Cloves – 3
Cinnamon – 1 inch
Water (boiled & cooled) – 50 ml

Palm Vinegar or White or ACV – 250 ml
Fenugreek Seeds – 1 tsp.
Mustard Seeds – 1 tsp.
Sugar – 4 tbsp. or to taste
Vegetable Oil – 250 ml
Salt – 2 tsp. or to taste
Step 1:     Wash the tendlis and carrots and dry them with a clean cloth.
Step 2:     Cut the tendlis into halves lengthwise and then cut each half into 3 lengthwise strips. Apply 1 tsp. salt and leave aside for 2 hours (you can keep them in the refrigerator for a day or two if don't have the time). Later, drain and dry in the sun for an hour.
Step 3:     Peel the carrots and cut into 2-inch-long juliennes. Apply 1 tsp. salt and set aside.
Step 4:     Grind all the ingredients listed under spice paste with 200 ml vinegar and the boiled and cooled water till smooth and keep aside.
Step 5:     Dry roast the methi seeds on low heat till fragrant and keep aside. Do the same for the mustard till they splutter and take off the heat immediately. Allow both the ingredients to cool and later grind both together to a fine powder.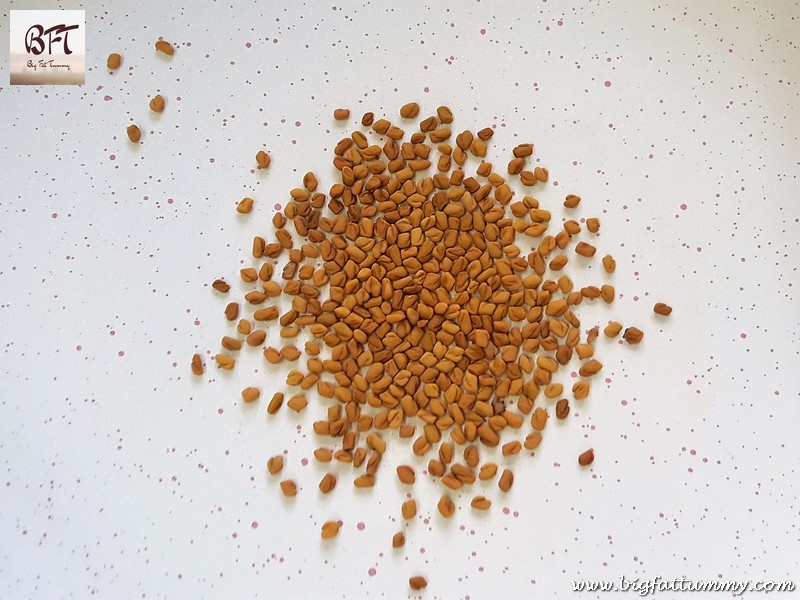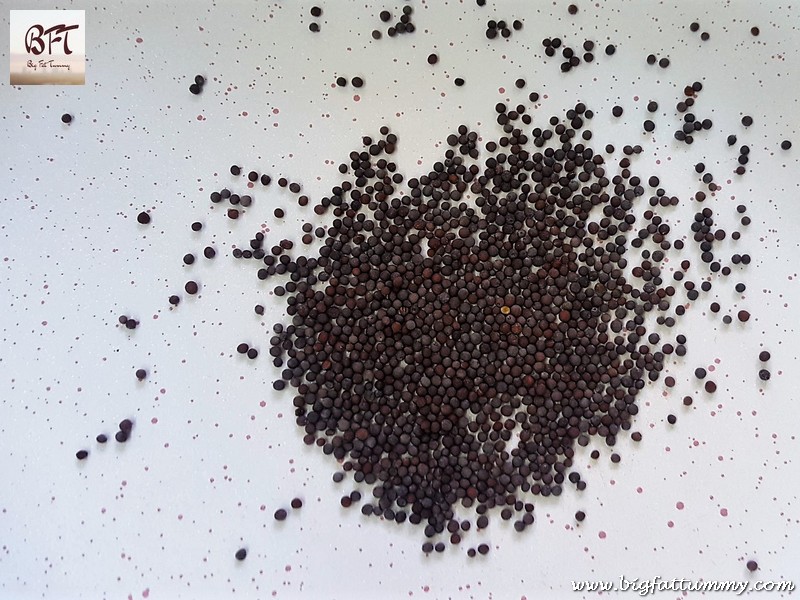 Step 6:     Take a deep non-stick pan and heat the oil. When the oil is hot but not boiling hot, add the ginger and garlic juliennes. Stir for a minute on low heat and then add the spice paste. Sauté for 3 to 4 minutes.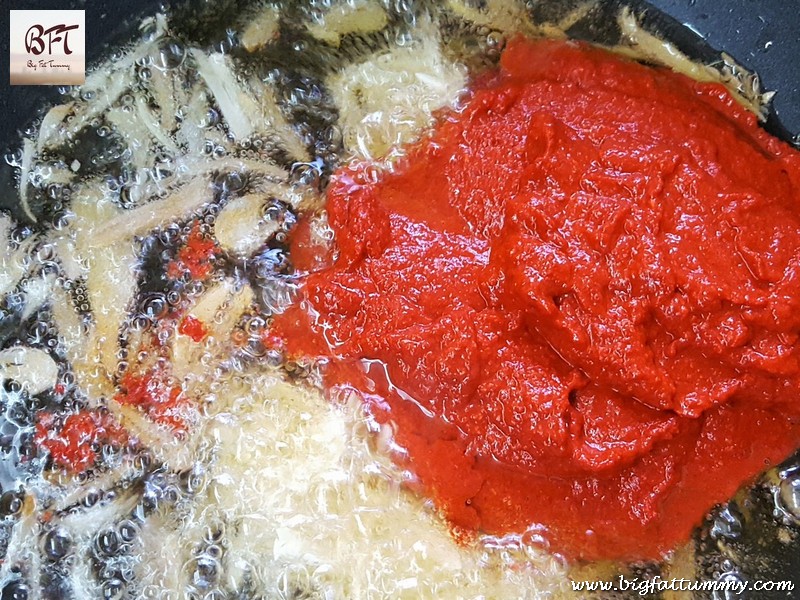 Step 7:     Now add the gherkin strips and mix well. Cook on low heat for 5 minutes.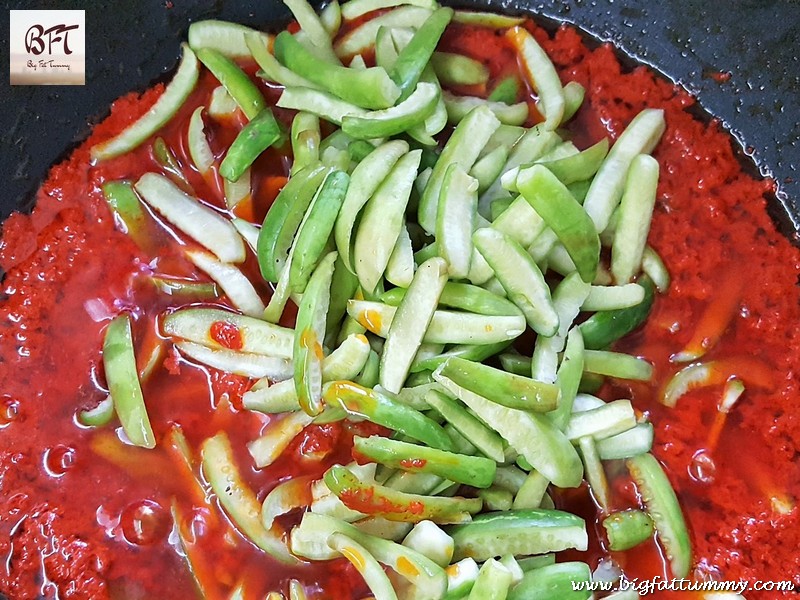 Step 8:     Next add the carrot juliennes and mix for a few seconds. Add the fenugreek-mustard powder and mix again. Cover and continue cooking on low heat for 15 minutes (stir 3 to 4 times in between).
Step 9:     Add the remaining vinegar to the contents of the pan. Also add the sugar and cook covered for another 8 to 10 minutes (adjust the sweetness or sourness according to your taste). Cool and store in sterile glass jars.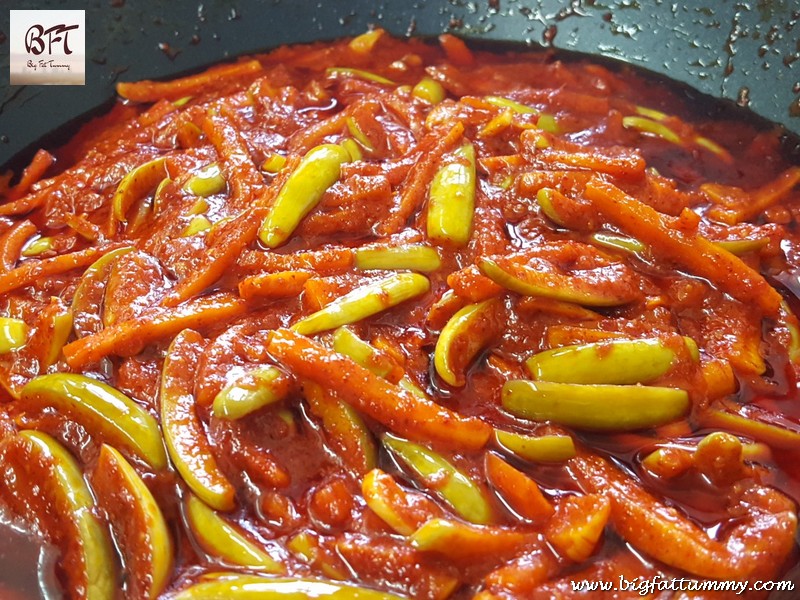 Note:
The tendlis should be tender when done but not overcooked.
Cool and bottle. The oil will float on top and preserve your pickle