Pork Vindalho (Mild Version) is less sour and spicy than the traditional Pork Vindalho (see here). When you go through the list of ingredients and the recipe below you will also see that this version is easier to make. The recipe is perfect for bachelors or those away from home – those who need to cook with limited resources.
Serves: 6 to 8 Persons
Prep. Time: 15 Mins. + Marination
Cooking Time: 90 Mins. (passive)
Ingredients:
Boneless Pork (cut into cubes) – 1 Kg
Onion (sliced) – 2 medium
For the Masala Paste :

Onion (cubed) – 1 medium
Garlic – 40 cloves
Ginger – 1 inch
Cumin Seeds – 2 tsp.
Kashmiri Red Chilly Powder – 4 tbsp.
Turmeric Powder – 1 tsp.
Rice Vinegar – ½ cup

Sea Salt – 3 tsp.
Step 1: Wash and cut the pork into cubes. Then drain well and transfer to a bowl. Apply 3 tsp. of sea salt and leave aside for an hour.
Step 2:     To make the masala paste, grind all the ingredients listed under 'Masala Paste' to a smooth paste.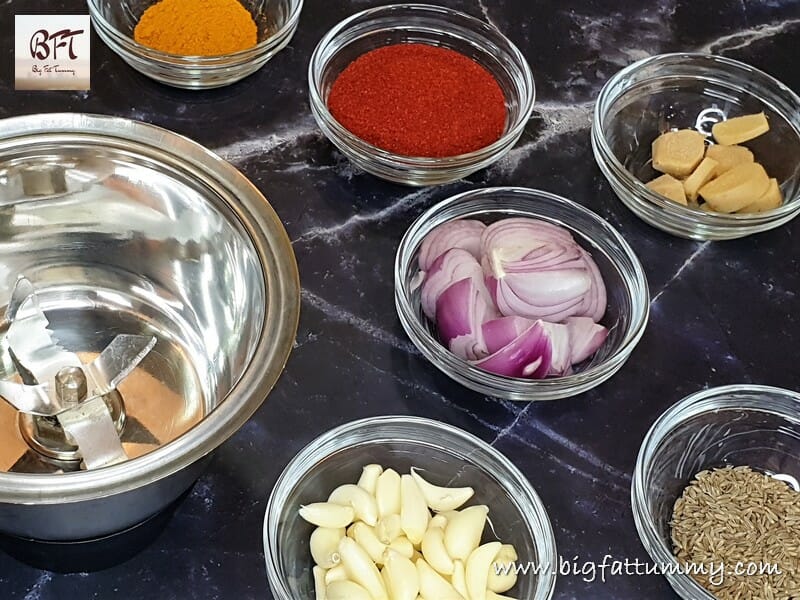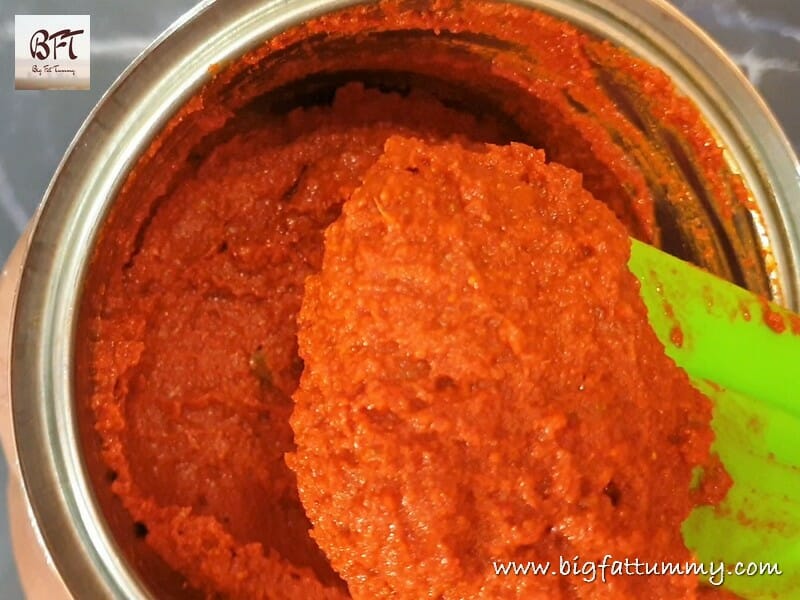 Step 3: Apply the spice paste to the salted pork cubes and marinate for at least an hour.
Step 4: Later, take the marinated pork in a heavy bottomed vessel. Rinse the mixer jar with 1 cup hot water and add to the vessel. Add the sliced onion. Place on low heat. Cover the vessel. Pour some water on the lid of the vessel (so that the steam from within the covered vessel does not escape).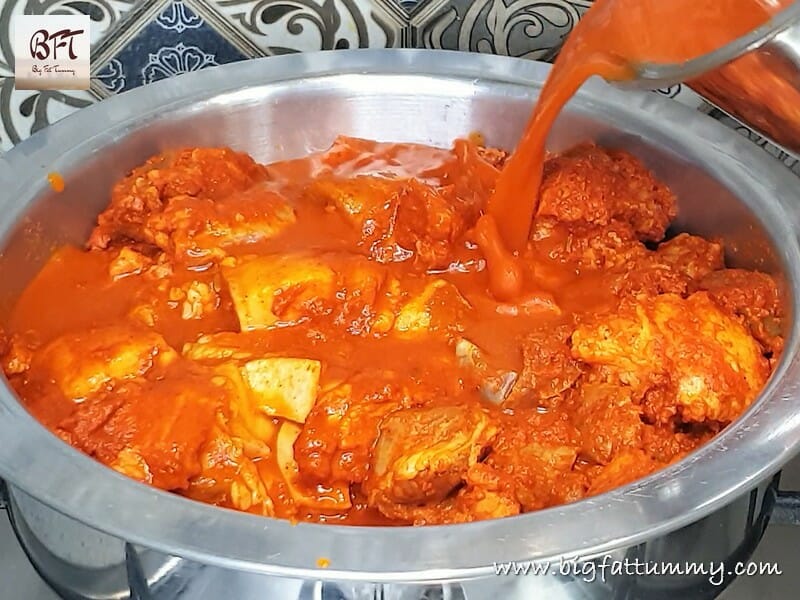 Step 5: Slow cook on low heat for 90 minutes or till the pork is done to your liking. Stir 2 to 3 times in between.
Tip:
Tastes better the next day.
Preferably serve with sanna (Goan Rice Dumplings). Click here for the recipe.
Rice vinegar is used because it is less sour. If you don't have it, you can substitute it with ¼ cup synthetic white vinegar and ¼ cup water while grinding.
Watch the Video