French Fries or Finger Chips are a popular snack and served with ketchup or mayonnaise. They can also we topped with cheesy sauces and served. They are also served as embellishments with dishes like steaks. You can partially cook them and store in the freezer. But to make perfect French Fries we need to cut them into even strips. I use the batonnet-cut to make my fries.
Ingredients:
Potatoes – 4 medium sized
Oil – to deep fry
Salt – as needed
Step 1:     Wash the potatoes to remove any dirt. Then peel them and keep them immersed in enough water for one hour.
Step 2:     Later, cut off the sides to make the potato rectangular. Then cut into 1 cm thick slices and further cut each slice into 1 cm thick fingers. Soak the fingers again in ice cold water for an hour.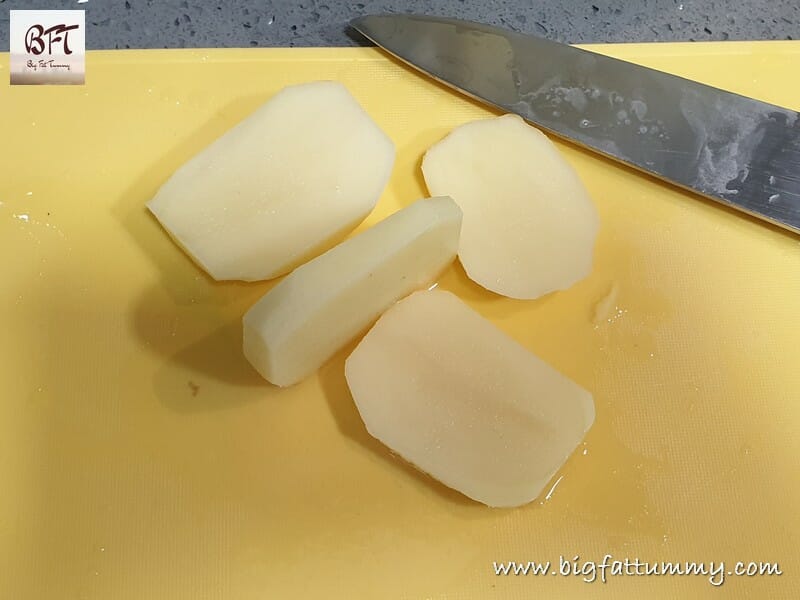 Step 3:     Then drain and wash the fingers once.
Step 4:     Bring sufficient water to a boil and once the water starts boiling, blanch / cook the potato fingers for 3 minutes. Drain and take in a sieve / strainer. Pour cold water over them and drain well. Then refrigerate them for an hour.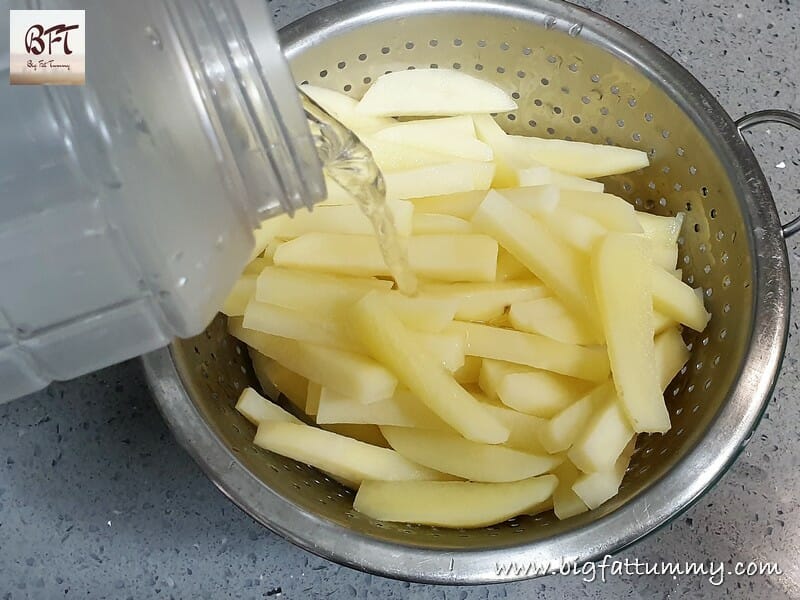 Step 5:     Heat sufficient oil to deep fry and when the oil is hot fry the potato fingers for 2 minutes. Then drain and cool. At this stage you can store the fries in the refrigerator and fry them again when you need them.
Step 6:     When you want to serve the French Fries, heat sufficient oil to deep fry and when hot deep fry the fingers till golden and crisp. Then drain and place on a plate lined with kitchen towels to remove excess oil. Then season with salt and serve hot with a ketchup (click here for one).