If you like a spicy entrée / starter / appetizer, then the Hyderabadi Chilli Chicken is a must try for you. It's delicious, easy to make and can also be served as a side. Our children also eat it – they have a super tolerance for heat. Their noses will dribble – mouths salivate that extra – and still they won't stop till they've had their fill. Trust me – this is delicious.
Serves: A Family of Four
Prep. Time: 15 Mins. + Marination
Cooking Time: 30 Mins.
Ingredients:
Chicken Thigh (boneless) – 450 gms
For the Marinade:
Capsicum (deseeded & coarsely chopped) – 2 medium
Light Green Chillies (slit) – 4 to 6
Corriander Leaves (chopped) – 2 tbsp.
White Vinegar – 1 tbsp.
Light Soya Sauce – 1 ½ tsp
Corn Flour – 1 tbsp.
Oil – 3 tbsp.
Step 1:     Cut the boneless chicken thighs into bite sized pieces. Wash and drain well.
Step 2:     Make a coarse paste with the ingredients of the marinade and apply it to the chicken pieces and leave aside for 15 minutes.
Step 3:     Heat the oil in a pan and sauté the marinated chicken on medium heat for 6 to 8 minutes till the colour changes and the raw smell disappears.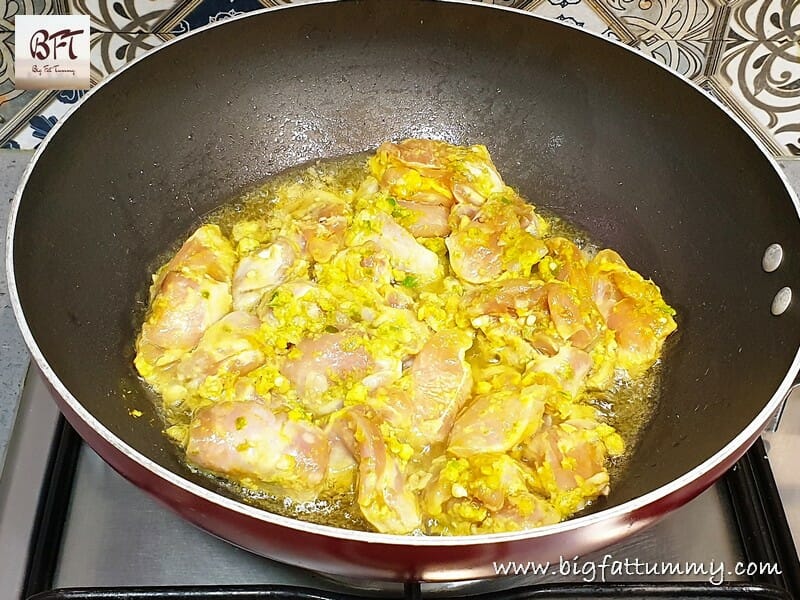 Step 4:     Add the chopped capsicum and cook covered for 5 minutes on low heat.
Step 5:     Open the lid and add the vinegar, soya sauce, the slit chillies. Give a mix and cook covered for another 5 to 6 minutes till the chicken is cooked.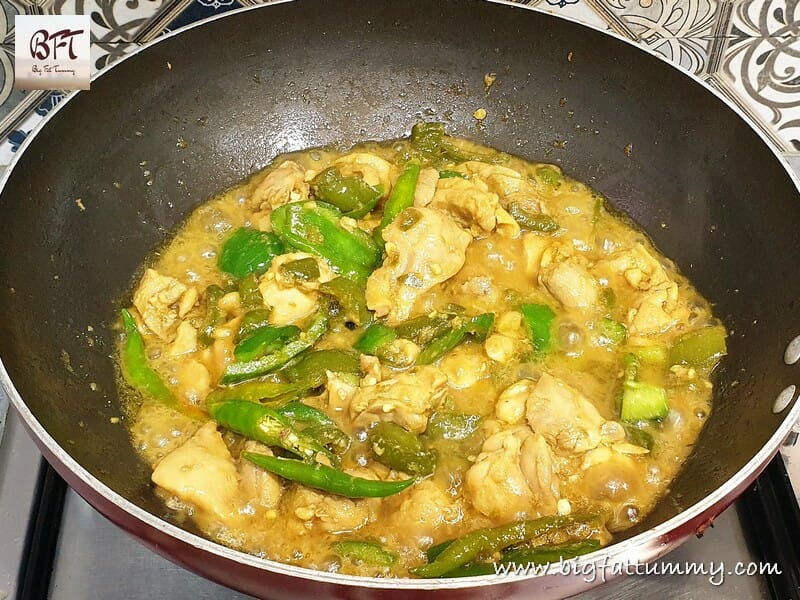 Step 6:     Make a slurry with the corn flour and ½ cup water and add to the chicken. Stir continuously for 3 to 4 minutes till thick and glossy. Sprinkle the corriander leaves and mix. Serve hot.