This a basic Chocolate Sponge Cake used as a base for your rich desserts like Black Forest Trifle (click here) or Black Forest Cake (click here). It a basic sponge which you can also decorate with ganache, caramel, whipped cream, hazelnut spread, or anything that your mind desires. This Chocolate Sponge Cake turns out a wee bit denser compared to commercially available ones because no improvers or additives are used. You will need an electric beater to make this cake as a lot of air has to be incorporated in the eggs which cannot be done by hand.
Yield: 6 inch cake
Prep. Time: 20 Mins
Baking Time: 15 to 20 Mins
Ingredients:
Maida [APF] – 40 gms
Castor Sugar – 50 gms
Eggs (at room temp.) – 2
Cocoa Powder (dark) – 10 gms
Baking Powder – 1 pinch
Oil (sunflower) – 5 ml
Vanilla Essence – 5 ml
Step 1: Take a 6-inch ring mould and line the bottom with double layers of foil. Grease insides with oil.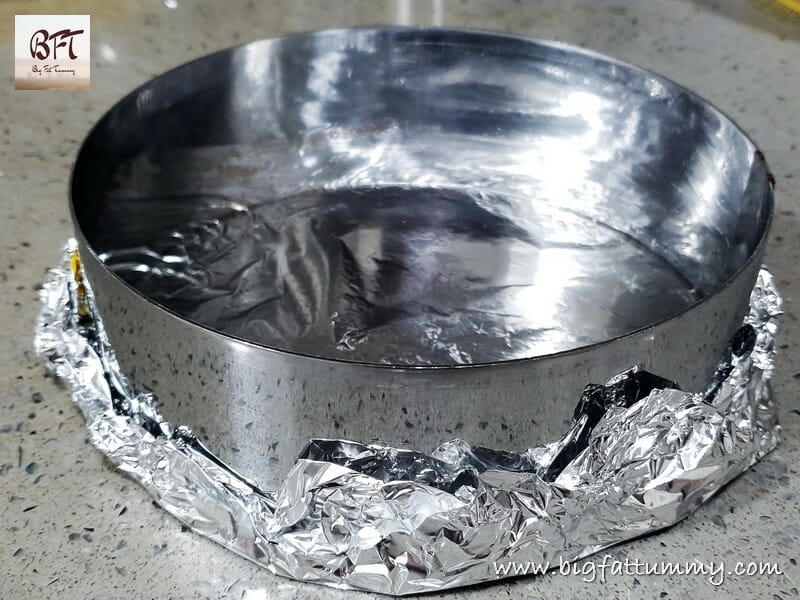 Step 2: Keep your ingredients ready and set your oven to pre-heat at 180° C for 15 minutes.
Step 3: Mix the maida, cocoa and baking powder and keep aside.
Step 4: Break open the eggs in a bowl and whisk using an electric beater till the whites and yolk are mixed on a low speed.
Step 5: Add the castor sugar and whisk on high speed till the sugar dissolves and the mixture triples in volume and is creamy and fluffy.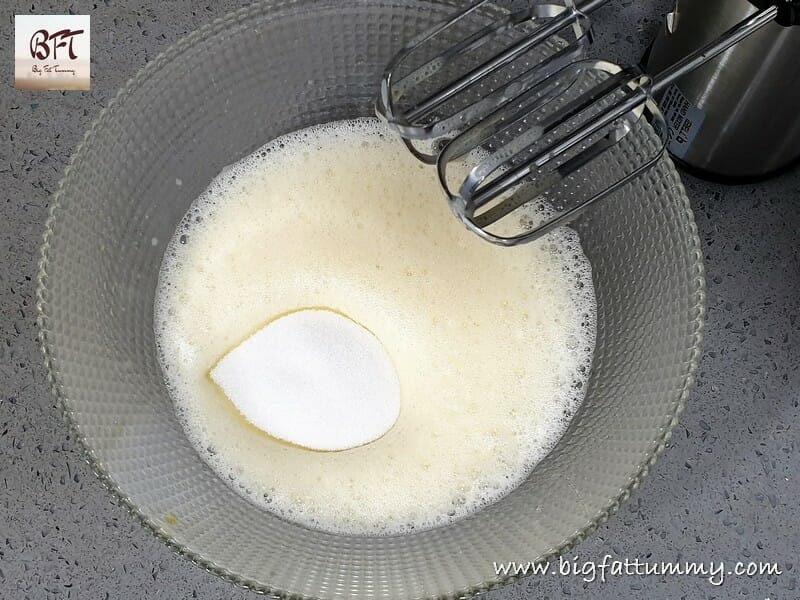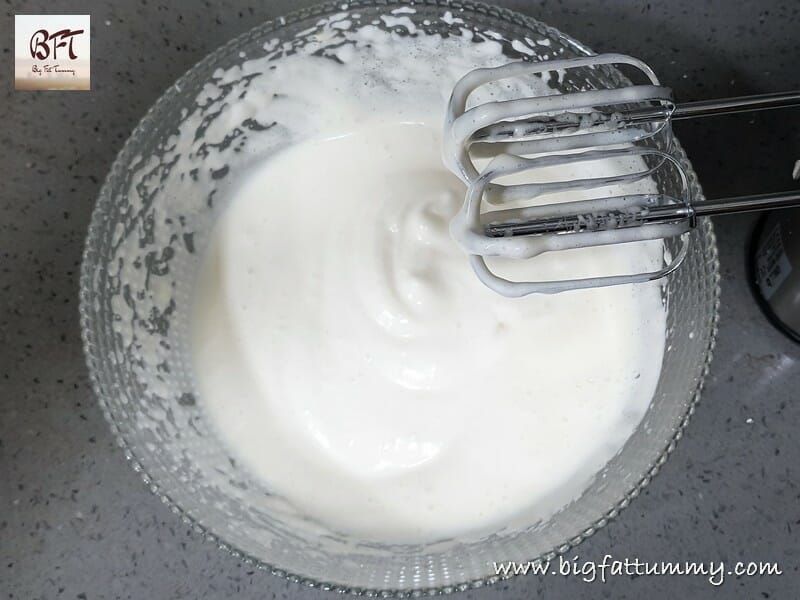 Step 6: Add the vanilla essence and oil and whisk on low speed for 30 seconds.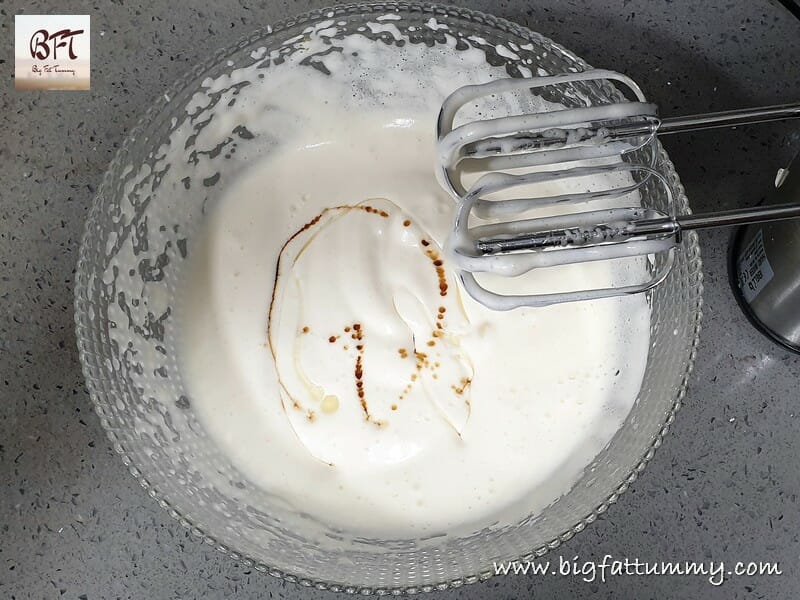 Step 7: Sift the flour onto the egg mixture and beat on a low speed only till the flour is incorporated. Do not over beat or else the cake will go flat on baking.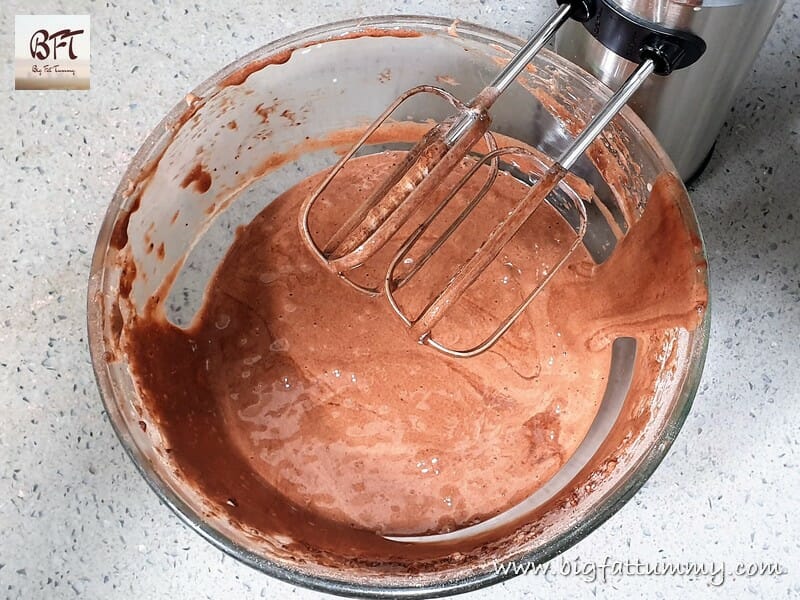 Step 8: Pour the batter into the ready mould (don't smoothen the top or tap the tin) and bake in the pre-heated oven at 180° C for 15 to 20 minutes.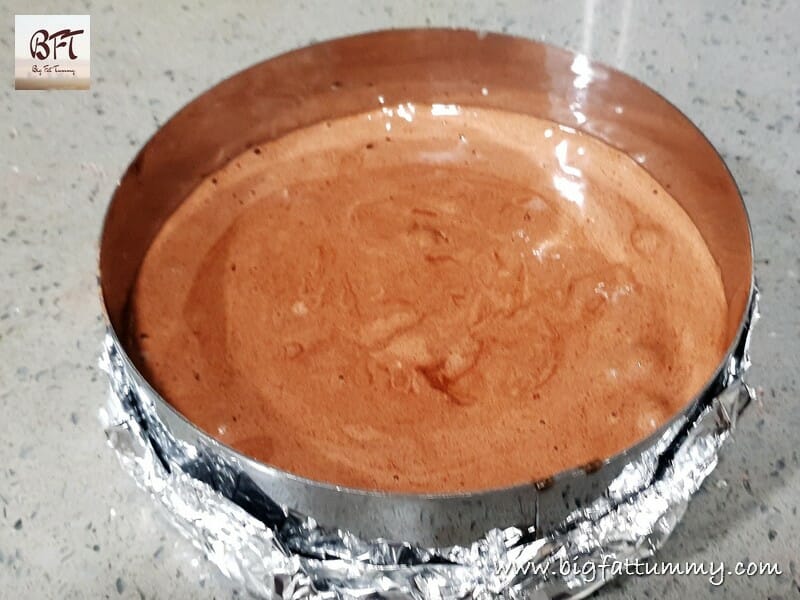 Tips:
Don't open the oven while the cake is baking or the cake will deflate.
When the cake has finished baking, turn off the oven and place a wooden spoon in the oven door to keep it slightly open. Leave the cake inside for another 5 minutes.
Allow the cake to cool completely before unmoulding
You can also sift the flour into the egg mixture a little at a time and fold it in lightly with a rubber spatula. This needs some level of expertise.
If you double the quantity, you'll need to increase baking time by 10 minutes.