One more pudding – Caramel Chocolate Pudding? – Yeah! Psst …. This one's a discovery of a kind. Sure I've heard about and tasted numerous chocolate puddings and they were sort of okay. But this one I happened to get from a chef whose name unfortunately I don't remember. The boys and me were on a weekend out and had had lunch at Pop Tate's, a popular chain in Mumbai, and yes we like to eat out too and discover and we ordered a Caramel Chocolate Pudding for dessert and it was yum. We liked it so much and asked if we could talk to the chef and were obliged. We used flattery and coaxed him into sharing the ingredients. He was quite curt and our conversation was quite brief. But we managed to land the magic ingredient and after a few trials and errors finally managed to get it right. I'm sure you all will enjoy this one as you do with my other puddings (click here for the others).
Serves: 6 Persons
Prep. Time: 15 Mins + Standing
Cooking Time: 25 to 30 Mins
Ingredients:
[ Standard Measure: 1 cup = 250 ml ]
Full Cream Milk (boiling hot) – 500 ml
Dark Chocolate Compound (chopped) – 125 gms
Eggs (at room temp.) – 4
Sugar – ½ cup + ¼ cup
Step 1:     Take the chocolate pieces and ½ cup sugar in a heat resistant bowl and then add the boiling hot milk to it. Leave aside and the sugar and the chocolate will melt. Let it turn lukewarm.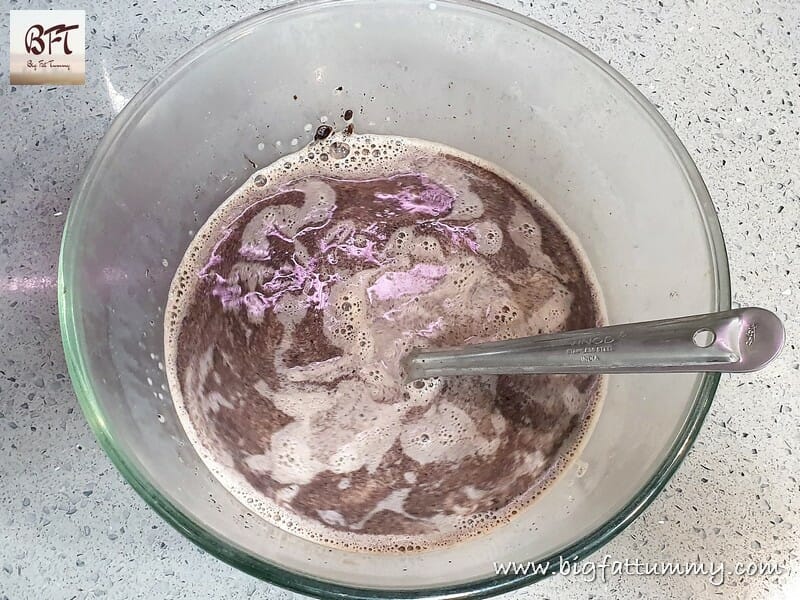 Step 2:     In a baking pan (6 inch round), melt the remaining ¼ cup sugar and 1 tbsp. water on low heat till it caramelizes and turns light brown. Spread the caramel evenly by moving the pan when it is melting. Then take off the heat (Do not brown too much or it will turn bitter). Allow it to cool and harden.
Step 3:     Break the four eggs into a mixer-grinder jar and add the lukewarm choco-milk into it. Whisk till well blended.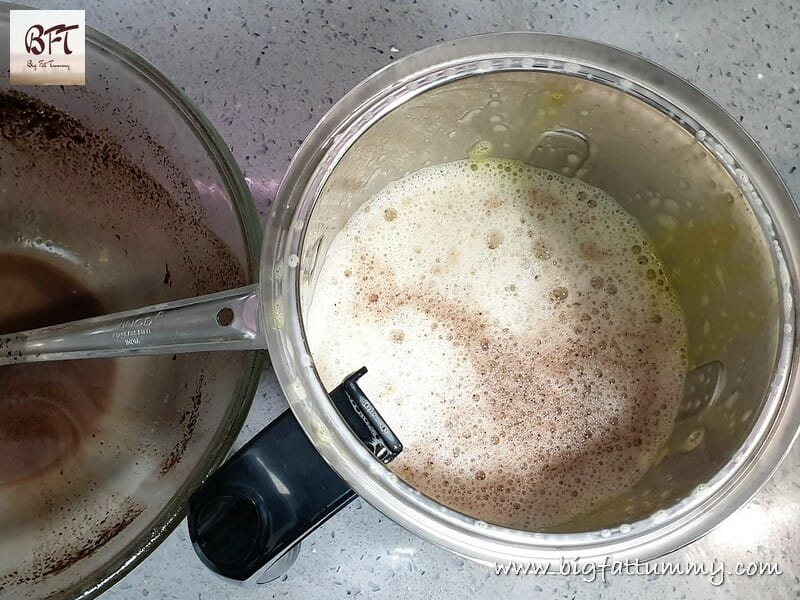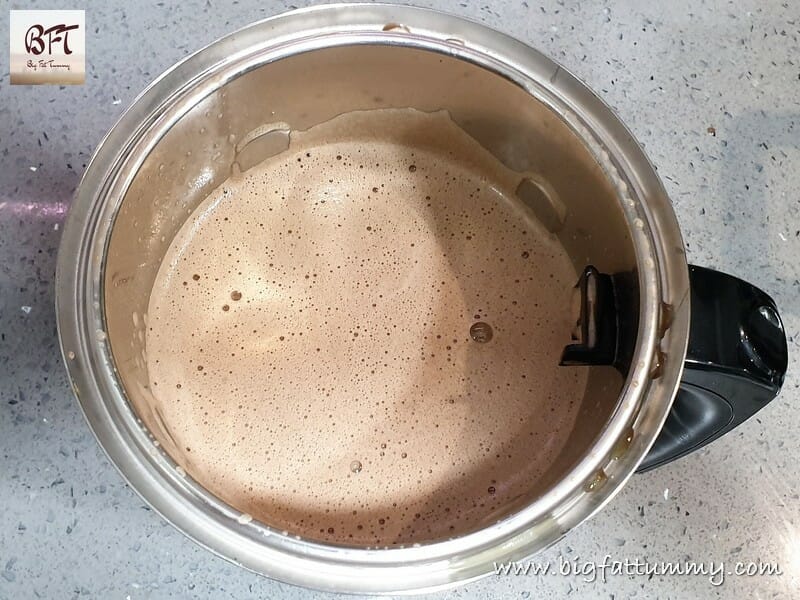 Step 4:     Place a steamer with adequate water on heat.
Step 5:     Pour the pudding mixture into the mould and cover it with foil. Place the mould into the hot steamer and steam for 25 to 30 minutes till a knife comes out clean.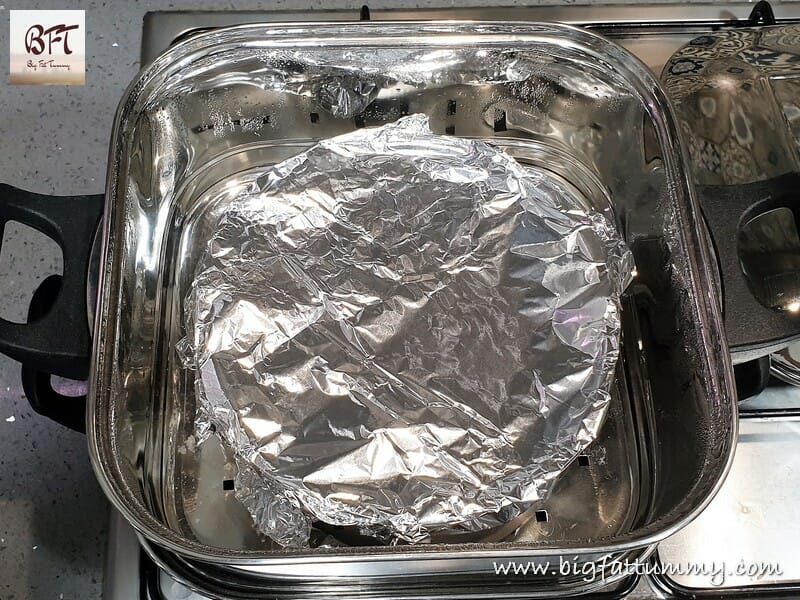 Step 6:     Remove from the steamer and allow to cool. To serve warm, press along the edges when slightly warm or run a knife around the sides and de-mould. To serve chilled place in the refrigerator after it has cooled down. Then de-mould and and serve chilled.