The Caramel Yogurt Pudding is pure vegetarian. The taste of the Caramel Yogurt Pudding is not identical but close to that of the original Custard Caramel. The taste is a tussle between Custard Caramel, Bengali Bapha Doi and Maharashtrian Kharvas. But even with a hint of sourness, it still tastes good and is a good option for those who do not or cannot eat egg. (For more Pudding Recipes, click here)
Serves: 4 Persons
Prep. Time: 10 Mins.
Cooking Time: 15 to 20 Mins.
Ingredients:
[ Standard Measure – 1 cup = 250 ml ]
Milk – ½ cup
Condensed Milk – ½ cup
Curds (fresh, non-sour, full cream) – ½ cup
Vanilla Essence – ¼ tsp.
Custard Powder (vanilla flavour) – ½ tbsp.
Sugar (for the caramel) – 2 tbsp.
Step 1:     Put the sugar and 1 tsp. water in a non-stick pan and place on medium heat. Once the sugar melts, swirl the pan (do not stir). The sugar will caramelize and once it becomes a nice golden colour, take off the heat and pour equal portions into four small moulds so as to coat the base. Keep aside.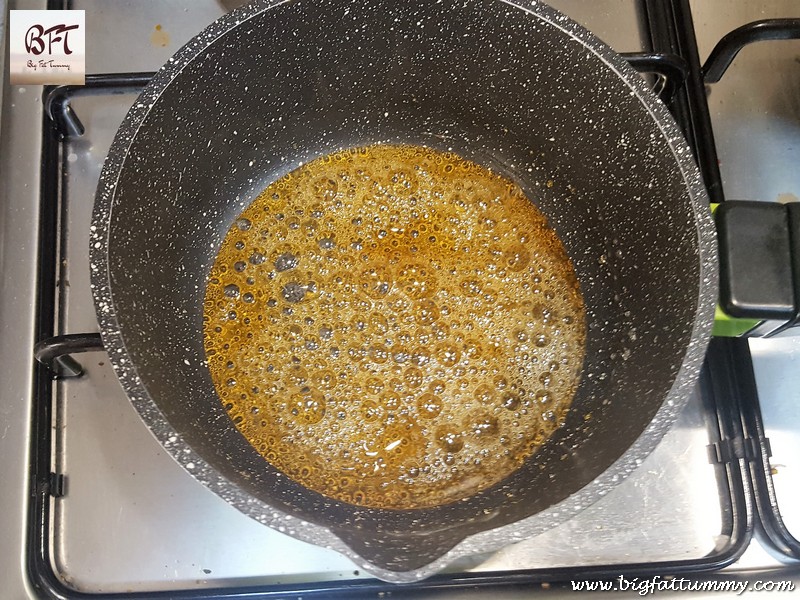 Step 2:     Mix the curd, milk, condensed milk, custard powder and vanilla essence in a blender jar and blend for a few seconds till well blended. Fill the moulds with this milk-curd mixture and cover with foil.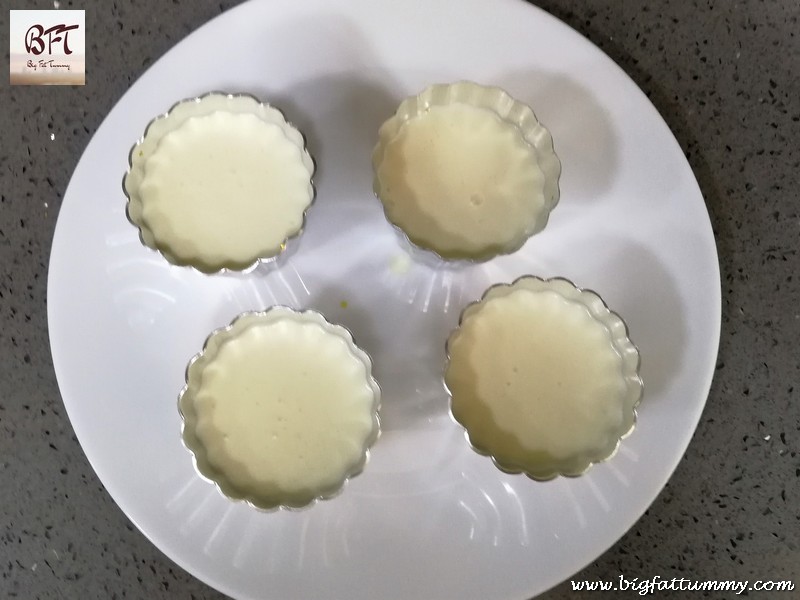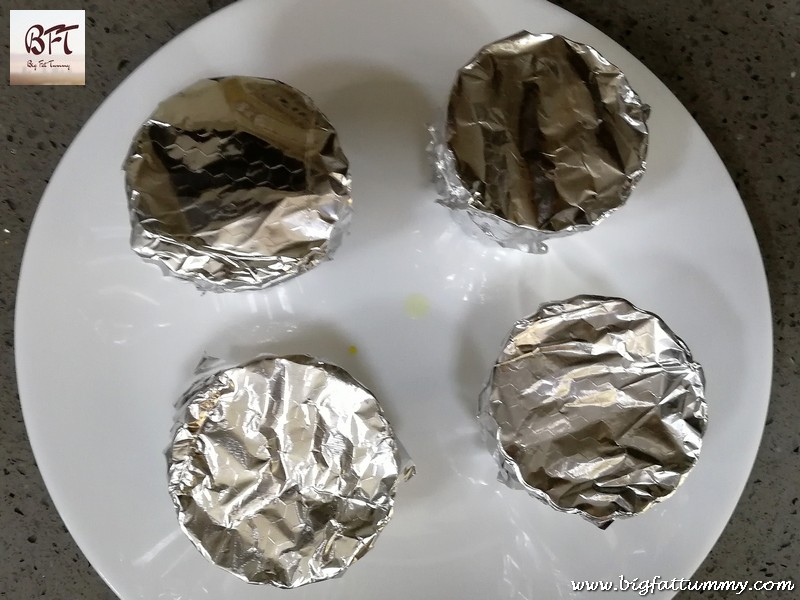 Step 3:     Take a pan suitable for steaming the pudding (the moulds should be able to stand in the pan but must not be fully immersed in the water). Place a small kitchen towel on the base of the pan immersed in water. Now place the pan on heat and once the water is hot, place the moulds into the pan and cover it with a lid. Steam for 15 to 20 minutes on low heat.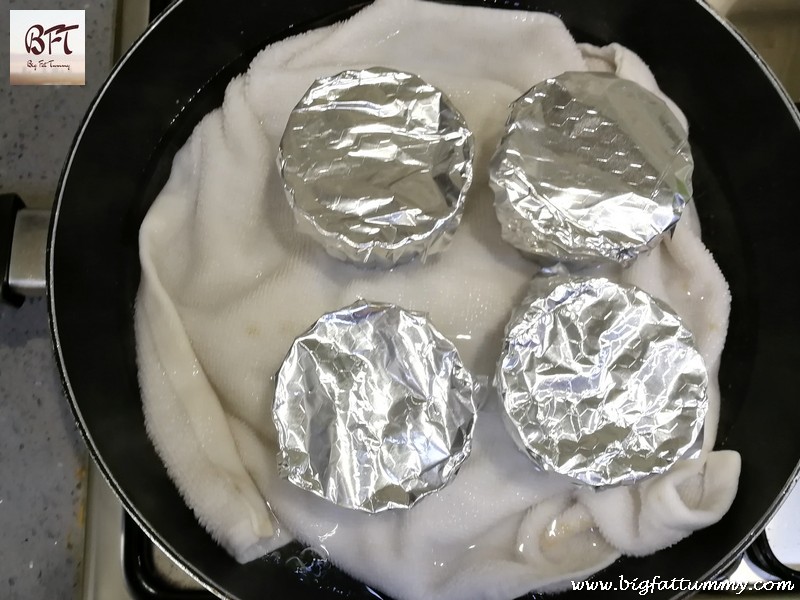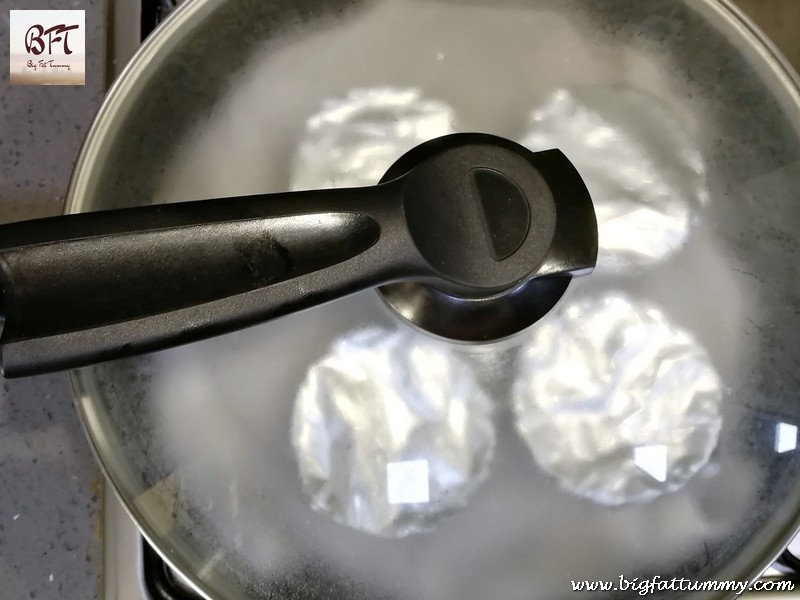 Step 4:     Later remove the moulds from the pan and keep aside to cool. Then place in the refrigerator to cool for at least 1 hour.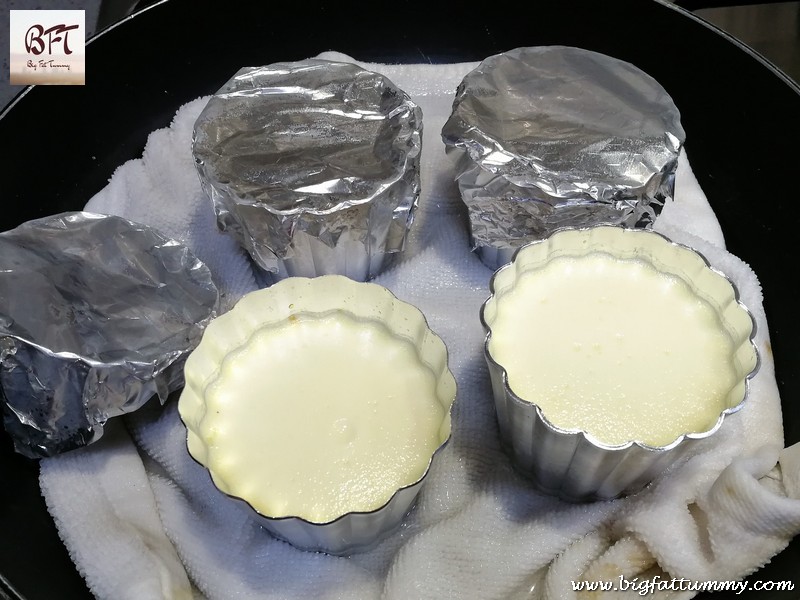 Step 5:     To serve, take a blunt knife and run around the sides of the mould being careful not to damage the pudding. Turn the mould over on top of a plate and tap gently, to unmould it. Serve with a smile 🙂