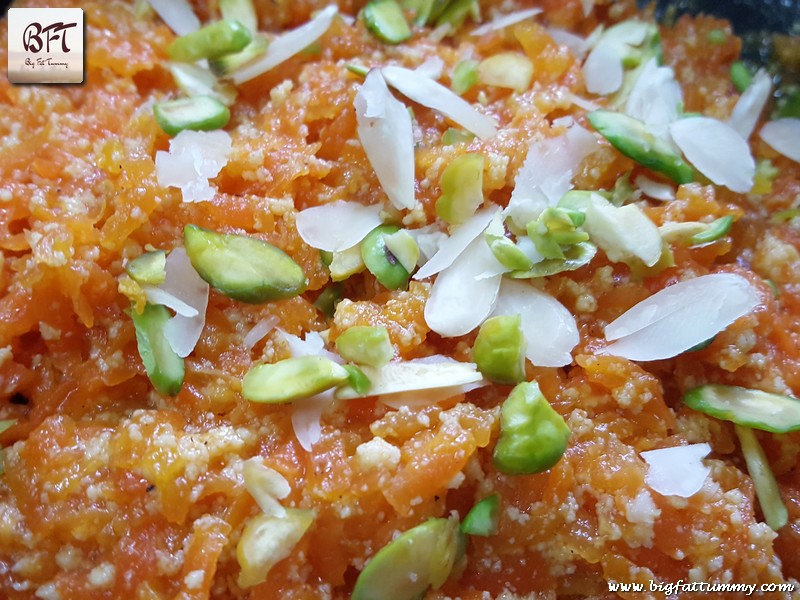 The natural goodness of carrots in a sweet dish. The carrot halwa is a common Indian sweet which is delicious and filling. Anytime is a good time to feast on this dish. Children, Seniors et al cannot resist and why must one? Eat it hot or serve cold, it's your indulgence, the choice is yours!
Serves : 4 persons
Prep. Time : 5 Mins.
Cooking Time : 15 Mins. (active)
Ingredients:
Carrots (peeled and grated) – 7 to 8 (600 gms.)
Sugar – 4 tbsp.
Mava [Khoya / Khava] (crumbled) – 1 cup
Pure Ghee – 3 tbsp.
Green Cardamom (powdered) – 6 to 8
Pistachios and Almonds (blanched and sliced) – 10 to 12 each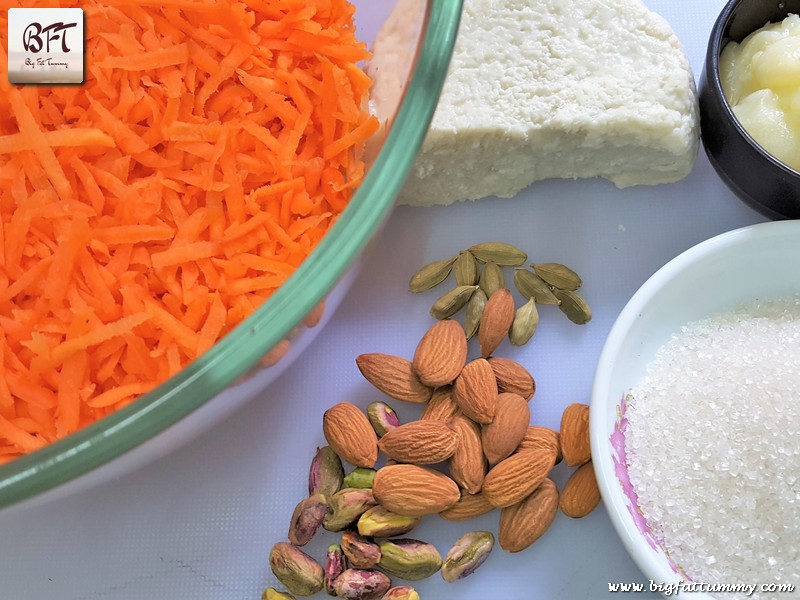 Step 1: Pressure cook the carrots and sugar with 50 ml of water till two whistles go. Take off the heat and open the lid immediately.
Step 2: Place it again on low heat and add mawa, ghee and cardamom and mix well. Cook for 4 to 5 minutes on medium heat. You may feel it is wet, but it will thicken on standing.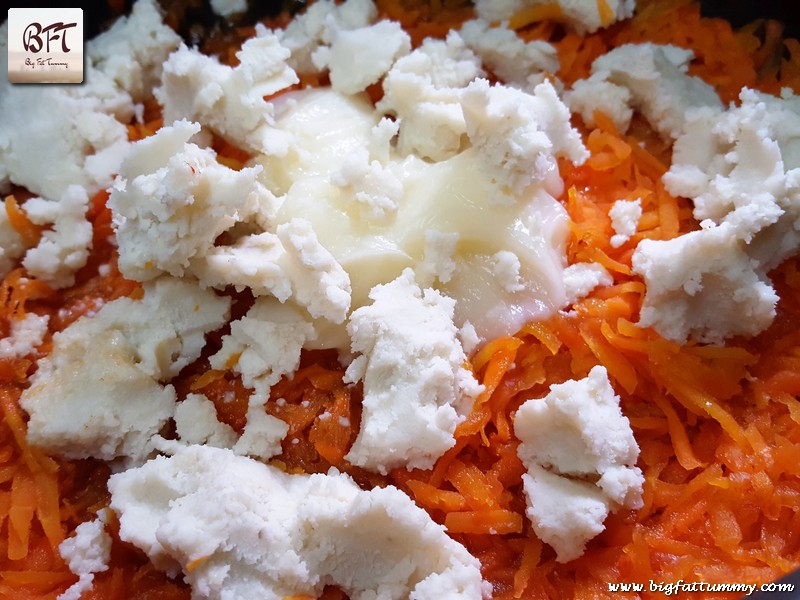 Step 3: Take off the heat and sprinkle the nuts.
Your Indian Carrot Desert is ready. Serve hot or cold.
Tip:
Alternate to blanching the nuts is soaking the same in water for 20 to 30 minutes and then peel and slice.