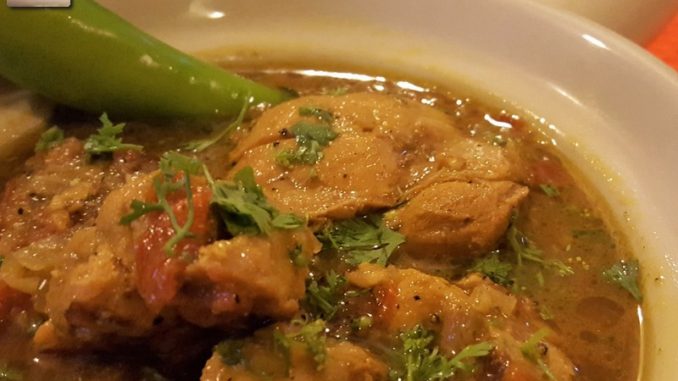 If you like a zing in your food, than the pepper chicken curry is for you. Besides the protein from the chicken, you will also have the added health benefits of pepper.
Serves: 4 to 5 Persons
Prep. Time: 15 Mins. + 40 Mins. (marination)
Cooking Time: 20 Mins. (active) + 20 Mins. (passive)
Ingredients:
Chicken – 750 gms.
Onion (finely chopped) – 2 medium
Tomato (finely chopped) – 1 big
Garlic Paste – 1 tbsp.
Ginger Paste – ½ tbsp.
Green Corriander (chopped) – 1 tbsp.
Green Chillies (slit) – 3
Peppercorns (coarsely and freshly ground) – 1 tbsp. (some more if you want it hot)
Corriander Powder – ½ tbsp.
Turmeric Powder – ½ tsp.
Garam Masala – ¼ tsp.
Lime Juice – 2 tbsp.
Salt – 1 tsp. or to taste.
Oil – 1 tbsp.
Step 1: Marinate the chicken with 1 tbsp. lime juice, 1 tsp. salt and turmeric powder and leave aside for 30 to 40 minutes.
Step 2: Heat the oil in a pan. Add the onion and sauté for 2 to 3 minutes on medium heat till pink. Add the chillies and sauté for another 2 minutes.
Step 3: Add the ginger and garlic pastes. Saute for another 2 minutes till the raw smell disappears.
Step 4: Next, add the chicken and sauté on high heat till the chicken changes colour (about 5 to 6 minutes).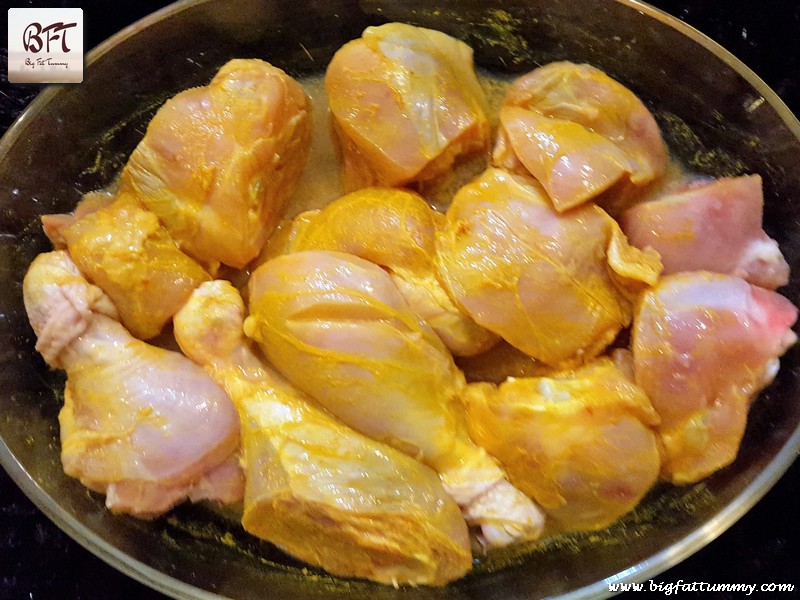 Step 5: Add the pepper and corriander powders. Mix well. Add the tomato and sauté for 5 to 6 minutes.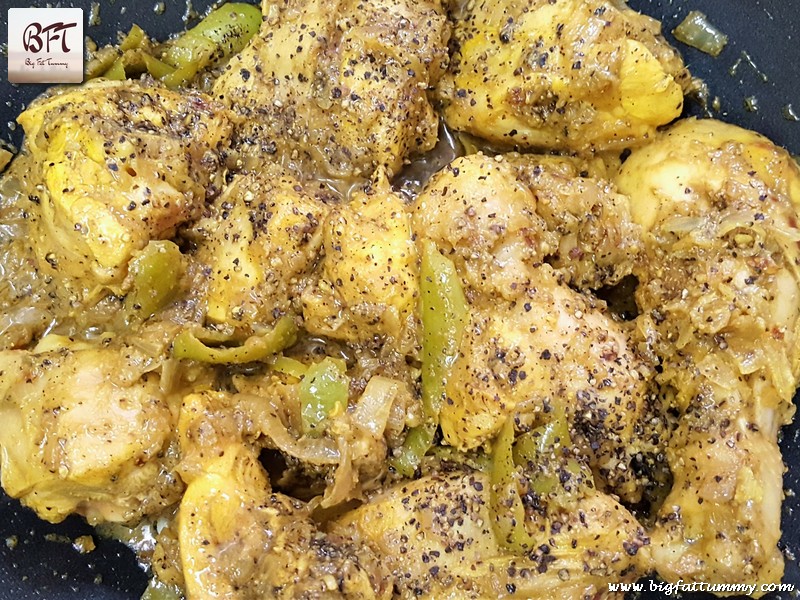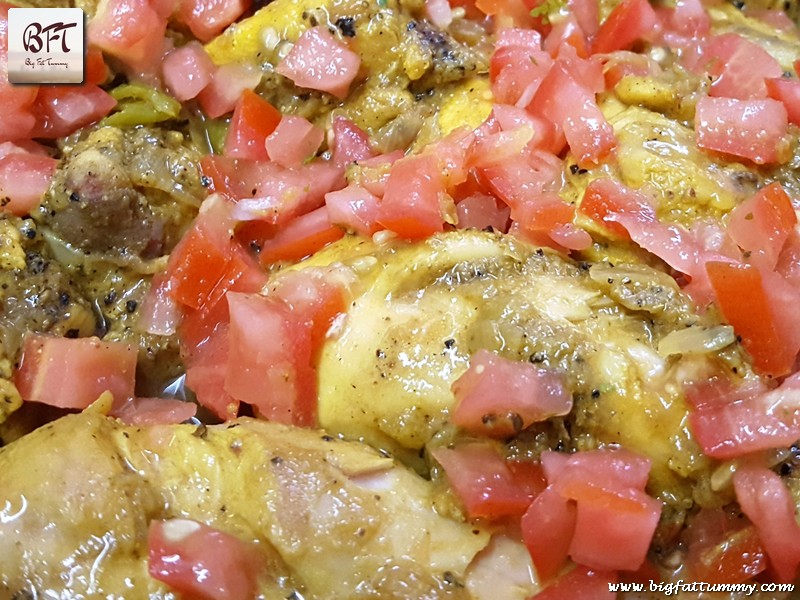 Step 6: Add 1 cup warm water. Cover and cook till done (20 Minutes).
Step 7: When the meat is cooked switch off the flame, add the garam masala, 1 tbsp. of lime juice and mix. Sprinkle the corriander and keep covered for some time.
Serve hot with steamed rice.