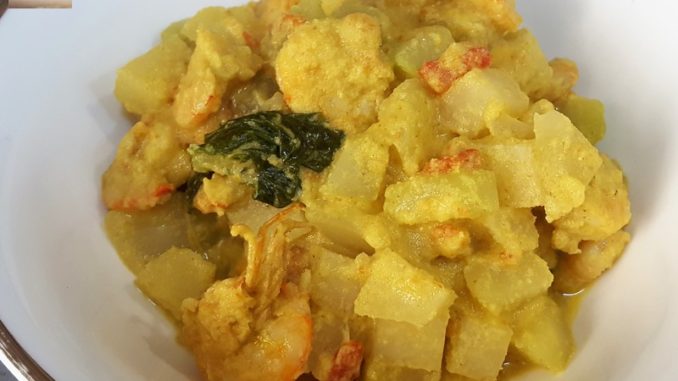 Kohlrabi is a vegetable known in India as Ganth Gobi, Naab in Goa and as German Turnip or Knol Khol in some other parts of the world. The vegetable is made in Goa as a combination with prawns. The crunchy texture of the vegetable and the soft prawn balance each other and you get a tasty preparation. You can serve the Prawn Kohlrabi as a side or with Indian bread.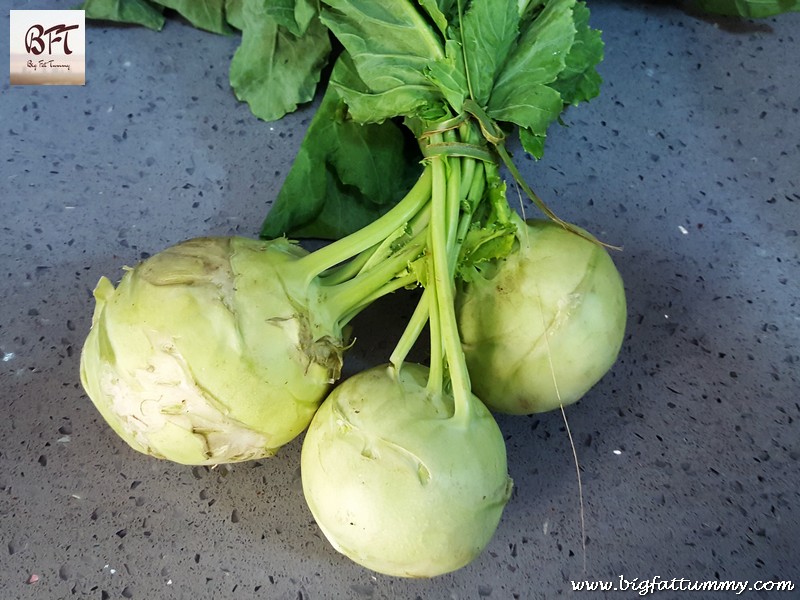 Serves: 2 Persons
Prep. Time: 5 Min.
Cooking Time: 25 Mins.
Ingredients:
Prawns (peeled & deveined) – 12 to 15 medium sized
Naab [Kohlrabi] – 3 Nos.
Onion (finely chopped) – 1 small
Tomato (finely chopped) – ½ medium
For the Masala Paste:

Coconut (grated) – ¼ cup
Light Green Chilly – 1
Cumin Seeds – ¼ tsp.
Garlic – 2 cloves
Turmeric Powder – ½ tsp.

Oil – 2 tbsp.
Salt – 1 tsp. or to taste
Step 1: Apply ½ tsp. salt to the prawns and keep aside.
Step 2: Peel the outer layer of the naab. Chop into small cubes. Preserve some of the tender leaves if any.
Step 3: Grind the ingredients listed under masala to a fine paste using a little water.
Step 4: Heat the oil in a vessel and sauté the onion till translucent on medium heat. Add the prawns and continue frying for another 2 minutes.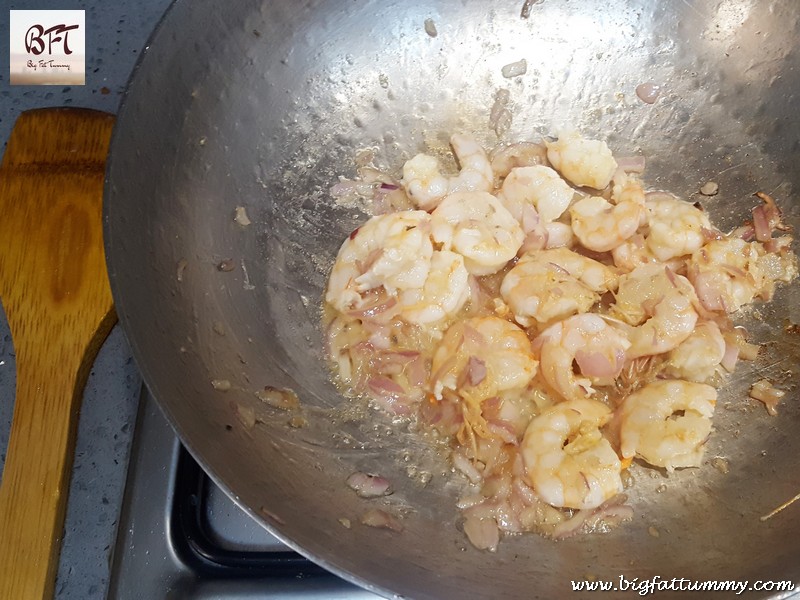 Step 5: Add the tomatoes and sauté on low heat till soft. Then add the kohlrabi and leaves and sauté for a minute. Add 100 ml hot water and ½ tsp. salt. Cook covered for 10 to 12 minutes till the vegetable is almost cooked (don't overcook).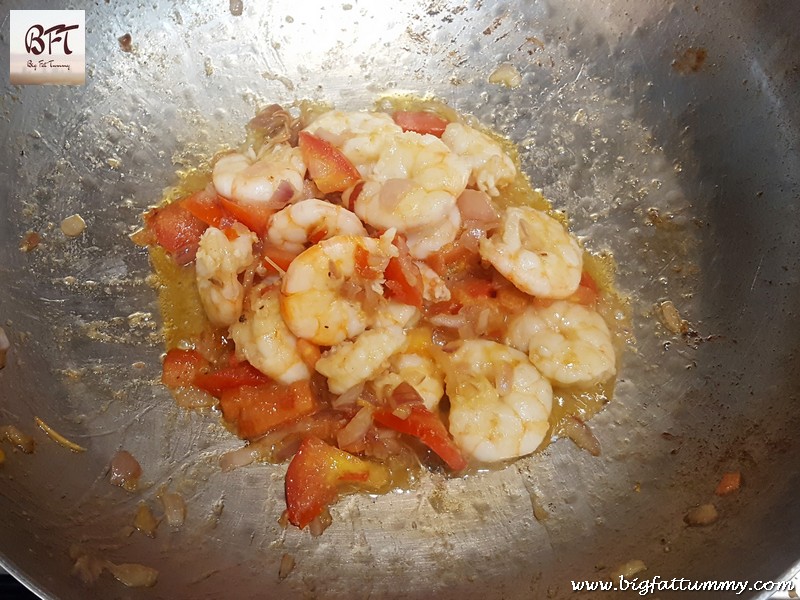 Step 6: Next add the masala paste and mix well. Add around 50 ml more of hot water and cook covered for another 6 to 8 minutes on low heat. Serve hot.