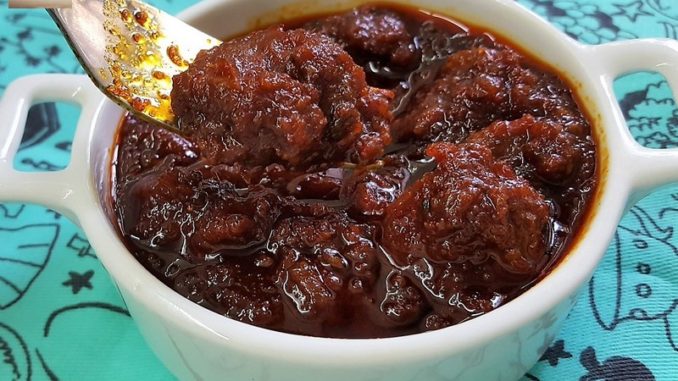 The Goan Prawn Molho is a sweet, tangy and mildly spiced pickle made with fresh prawns. This recipe for the Goan Prawn Molho was shared to me by Giselda Menezes of Madhouse Balcao (read here). It is her mom's signature recipe. Thank You Gis for sharing your mom's treasured recipe with me. The recipe makes use of dates to add body and texture to masala and therefore has a very unique taste. Inspired by this recipe, I have experimented and also made a recheido masala using dates and that too has turned out good (find the recipe here). I definitely urge you all to make the Goan Prawn Molho using this recipe – I'm sure you'll enjoy it.
Prep. Time: 15 Mins. + 2 to 3 Hours (soaking)
Cooking Time: 70 to 80 Mins.
Ingredients:
[Standard Measure – 1 cup = 200 ml.]
Prawns (medium to large) – 1 kg
Dates (deseeded) – 12 or more
Onions (finely chopped) – 3 to 4 medium
Toddy Vinegar – 400 ml. or to taste
Turmeric Powder – 1 tsp.
For the Masala Paste:

Kashmiri Red Chillies (stemmed & broken) – 25
Ginger (peeled) – 2 inch
Garlic (peeled) – 12 cloves
Cloves – 10 to 12
Black Pepper Corns – 20
Cinnamon – 2 inch piece
Cumin Seeds – 1 tbsp.

Sugar – 1 tsp. or to taste
Oil – 300 ml
Salt – 1 tsp. or to taste
Step 1: Soak the dates in 50 ml vinegar for 2 to 3 hours.
Step 2: Shell and devein the prawns. Apply the salt, turmeric powder to the cleaned prawns and keep aside for 30 minutes.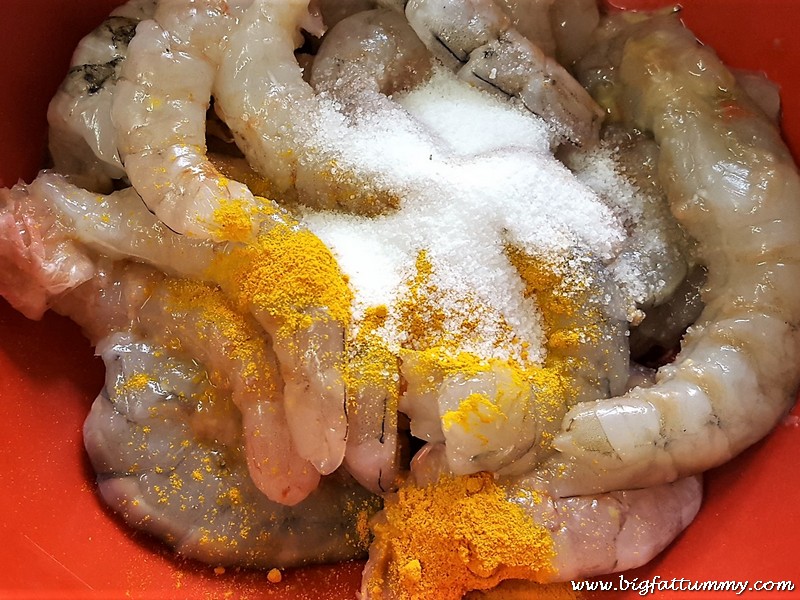 Step 3: Soak the broken red chillies in 100 ml vinegar and keep aside for 2 to 3 hours.
Step 4: Later, grind the soaked red chillies and all the ingredients for the masala to a fine paste using the remaining vinegar. Keep aside.
Step 5: Finely grind the soaked dates separately and keep aside.
Step 6: Heat 100 ml oil in a frying pan and fry the prawns on medium heat till cooked and lightly browned. Drain and take the prawns out of the pan and keep aside.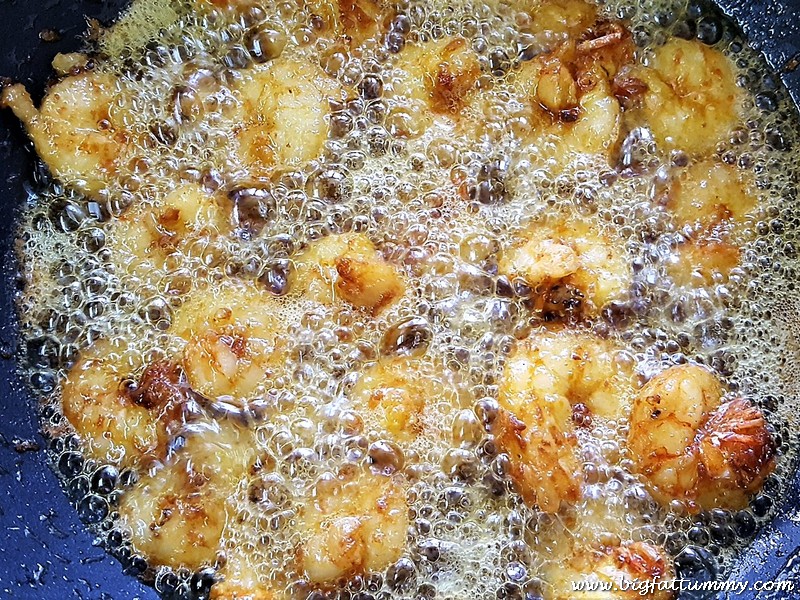 Step 7: In the same pan heat another 200 ml oil and add the chopped onions and cook till light golden on low heat stirring occasionally in between (about 30 minutes).
Step 8: Next add the spice paste and continue cooking on low heat for another 10 to 12 minutes stirring occasionally.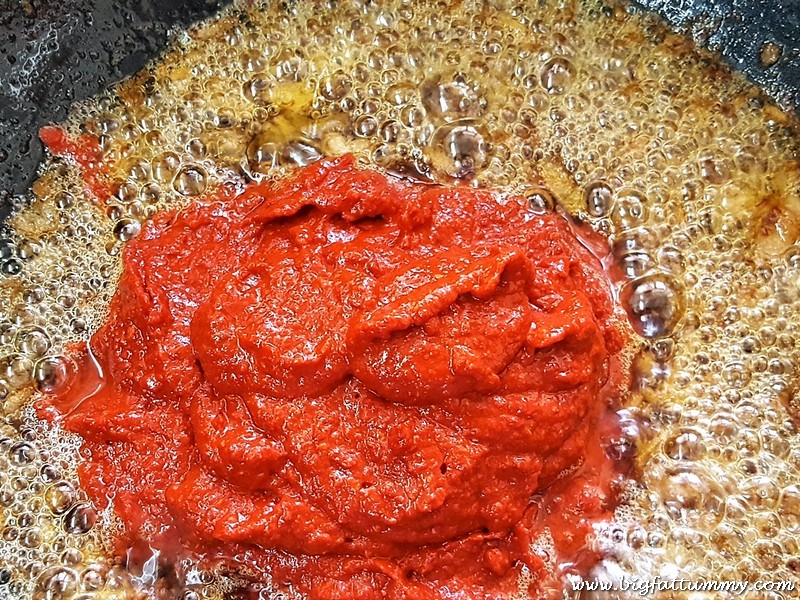 Step 9: Add the fried prawns, the date paste and sugar and mix to coat well. Cook for another 10 minutes on low heat till the oil floats on top.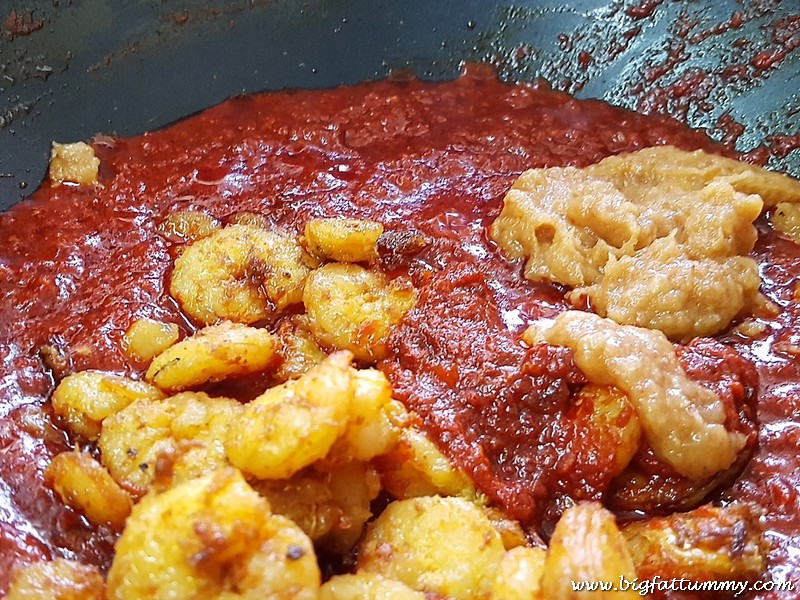 Store in a sterile glass bottle topped with the oil.
Note:
You can adjust the quantity of vinegar, dates or sugar to suit your taste.
Adding 2 to 3 tbsp. palm feni before storing will help to preserve it for a longer time.