My aunt-in-law makes a Cashewnut Tendli Bhaji that I've always wanted to make. She uses bibe (tender cashew nuts) and gherkins (tendli / tindora) in her vegetable preparation. However, away from Goa, it is difficult to get the bibe and so I experimented with cashewnuts that I soaked in water. The outcome was quite good and similar. Serve this as a side with rice or with chapatis at dinner time.
Serves: 4 Persons
Prep. Time: 20 Mins + 40 Mins. (soaking)
Cooking Time: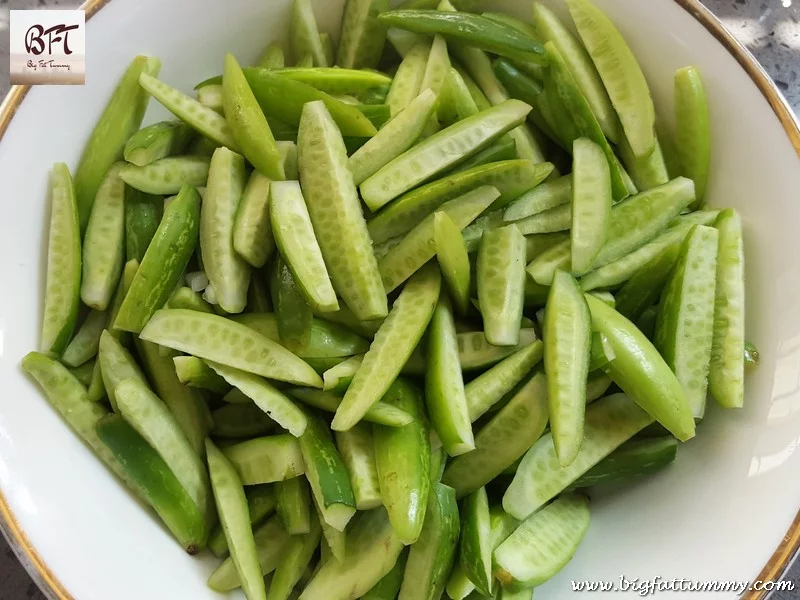 Ingredients:
Tendli (washed & cut lengthwise into 6 Pieces) – 300 gms.
Cashewnuts / Bibe – 15 to 18
Onion (sliced) – 2 small
Coconut (freshly grated) – 50 gms
Green Chillies (slit & cut into smaller) – 2 to 3
Curry Leaves – 1 small sprig
Mustard Seeds – 2 tsp.
Turmeric Powder – ½ tsp.
Sugar – ¼ tsp. (optional)
Oil – 3 tbsp.
Salt – ½ tsp. or to taste
Step 1: Halve the cashew nuts or bibes. If using cashewnuts soak in a little hot water for 40 to 50 minutes.
Step 2: When you're ready, heat oil in a pan / vessel on medium heat and when hot splutter the mustard seeds. Then add the curry leaves and after a few seconds, the green chillies. Switch to low heat and sauté for seconds.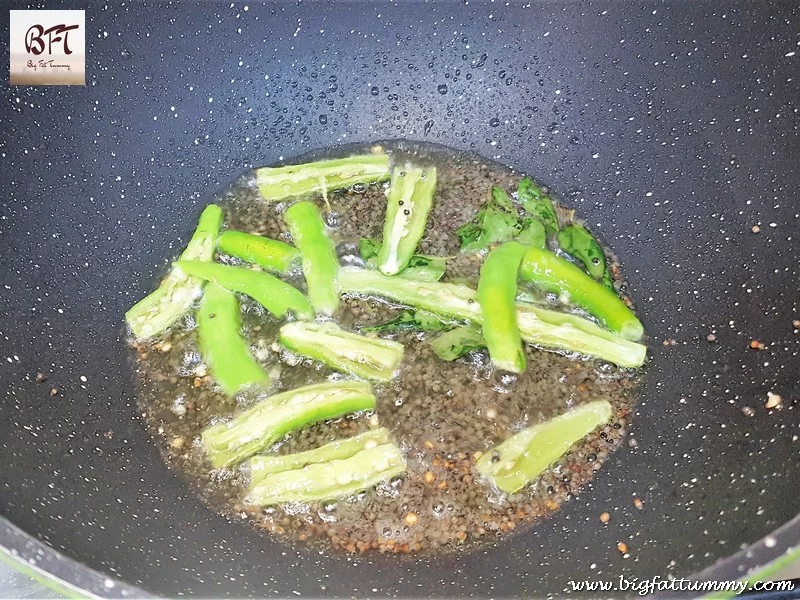 Step 3: Next add the sliced onions and sauté till it turns translucent. Then add the turmeric powder and sauté for a few more seconds. Thereafter, add the chopped tendlis and sauté for 3 to 4 minutes.
Step 4: Add 50 ml hot water and the salt. Cover and continue cooking on low heat for 12 to 15 minutes till the gherkins are tender (the gherkins should retain their crunch). Don't overcook.
Step 5: Now drain and add the cashew nuts and sugar. Mix and cook uncovered for 2 minutes. Finally add the grated coconut. Switch off the heat and give the bhaji a good mix. Serve hot.