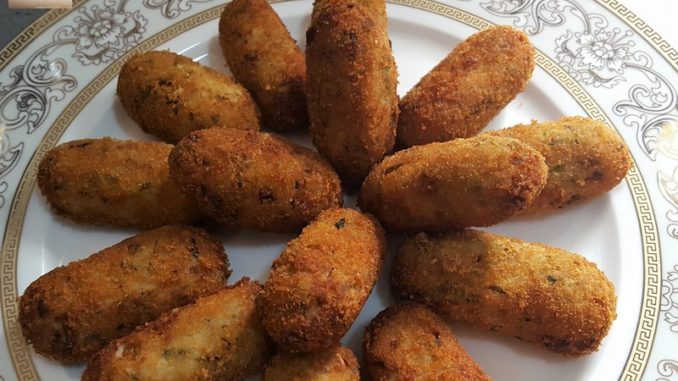 Continuing with our motto to make cooking a breeze, here's a recipe for quick and easy Kingfish Croquettes. Serve as a snack or appetizer. It will feel great when your children who don't like fish, say 'Mama, This is super' (be careful to get all the bones out though or your plans could backfire -:).
Serves: 4 to 6 Persons
Prep. Time: 30 Mins. + 1 Hour (refrigeration)
Cooking Time: 30 Mins
Ingredients:
[ Standard Measure – 1 cup = 250 ml ]
Kingfish Slices – 600 gms
Potatoes (boiled, peeled & mashed) – 2 medium
Onion (finely chopped) – 1 medium
Green Chillies (finely chopped) – 4
Fresh Corriander Leaves (finely chopped) – ¼ cup
Ginger (finely chopped) – 1 inch
Garlic (finely chopped) – 8 cloves
Juice of 1 big Lime
Black Pepper Corns – 10
Egg (beaten) – 1
Mayonnaise – 2 tbsp.
Bread Crumbs – as needed
Oil – to deep fry
Salt – 1 tsp. or to taste
Step 1: Take the fish slices in a vessel and add ¾ cup water, ½ tsp. salt and the pepper corns. Cook till the water dries out. Cool and later remove the cooked slices from the vessel and discard all the bones and mash the flesh.
Step 2: Take the mashed fish and potatoes in a bowl and add all the other ingredients except the egg, oil and breadcrumbs and mix well. And the egg and mix again.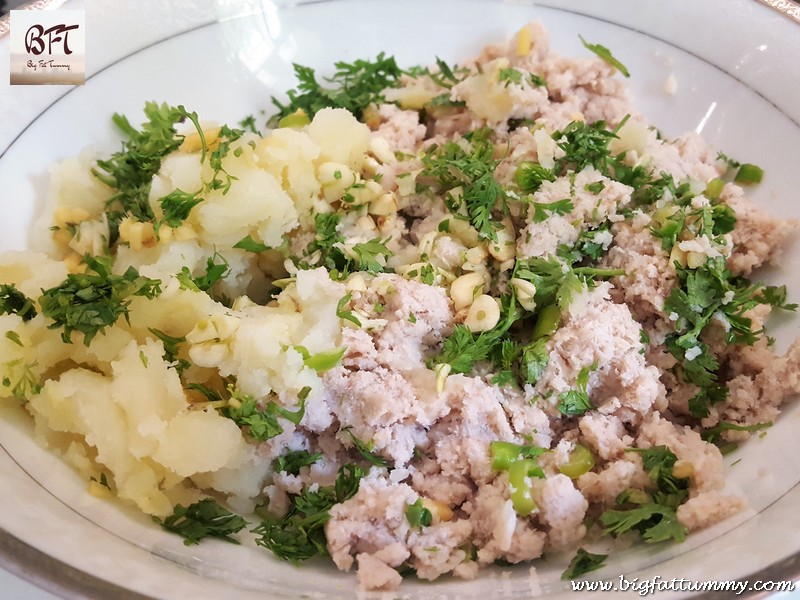 Step 3: Divide the mixture into 12 to 15 equal portions and shape each portion into a croquette shape. Roll each croquette in the breadcrumb and place on a plate. Cover the plate with cling film and leave in the refrigerator for an hour (refrigeration is important – do not skip this step).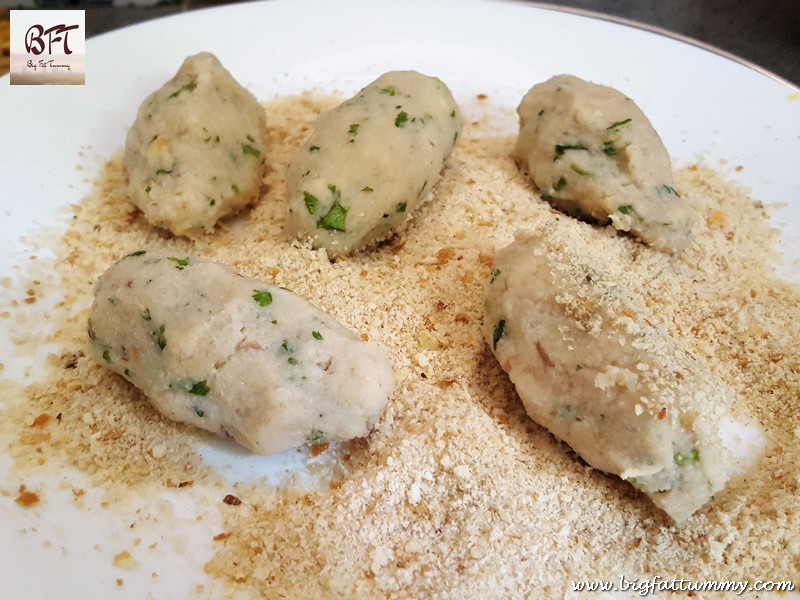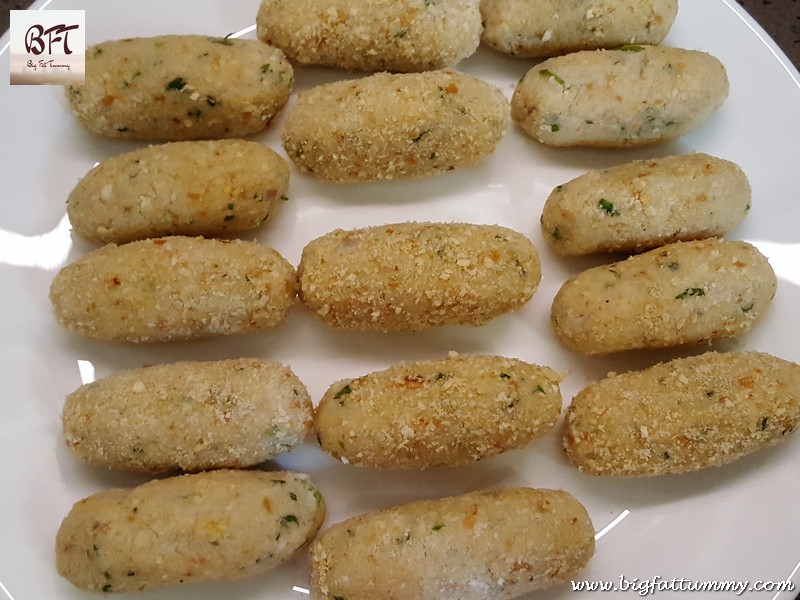 Step 4: When you are ready to fry the croquettes, take sufficient oil in a frying pan and heat it on medium heat. When the oil is hot (throw a small breadcrumb in – it should not sink), deep fry the croquettes a few at a time till golden. Drain and leave on a plate lined with absorbent kitchen towels.
Your croquettes are ready to serve as you please.
Note:
You could use any other boneless fish fillets which do not have a strong fishy taste. Don't use fish like mackerels or shark for this one.