Chingya Caldo or Konn is a forgotten protein drink which was made in Goa. It is made with moong/mung (green gram), coconut and jaggery. It has a watery soup-like consistency. It was made as a mid-morning or evening drink. It is a very good drink for children and seniors alike.
Serves: 6 to 8 Persons
Prep. Time: 10 Mins. + soaking
Cooking Time: 35 to 40 Mins.
Ingredients:
[ Standard Measure: 1 cup = 250 ml ]
Moong – ½ cup (125 gms)
Palm Jaggery (powder/grated) – 150 gms
Sugarcane Jaggery (powder/grated) – 50 gms
Coconut (freshly grated) – ¼ cup + 1 tbsp.
Green Cardamom – 3 to 4
Sugar – 2 tbsp.
Salt – ¼ tsp. or to taste
Step 1: Wash and soak the green gram in enough water for 6 to 8 hours.
Step 2: Later, drain and add the moong to a pressure cooker / pan along with 3 cups water, ¼ tsp. salt and the sugar. Put on the lid and pressure cook on high heat till the 1st whistle. Then lower the heat and cook for another 2 whistles. Switch off the heat and allow to stand for 5 minutes. Then release the pressure and open the lid.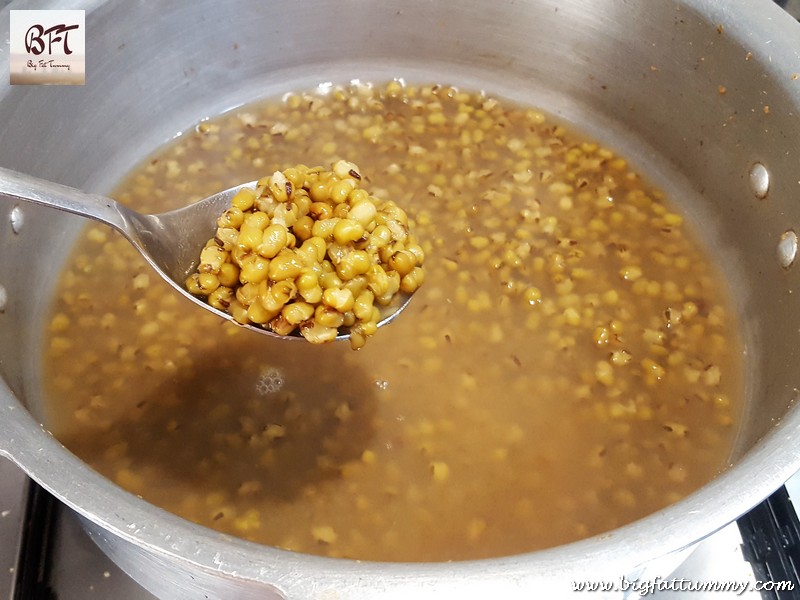 Step 3: Pound the cardamom lightly once, with a pestle and keep aside. Grind the grated coconut with 1 cup water for 5 to 6 pulses.
Step 4: Add the palm and sugarcane jaggery to the cooked moong. Add 2 cups of hot water (or more / as per the consistency you want it) and place on medium heat. Once the jaggery starts melting, add the cardamom and the ground coconut and let the caldo boil for 15 minutes. Garnish with 1 tbsp. grated coconut.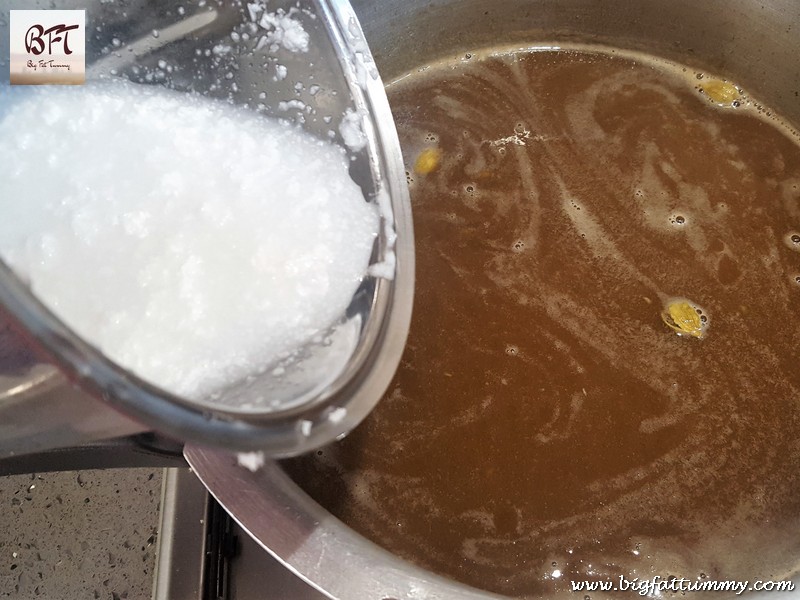 Notes:
Adjust the quantity or ratio of jaggery or coconut according to your preference.
The moong should be well cooked but not mushy.