The Dodol is a Goan sweet made with coconut milk, jaggery and rice flour. To make the Dodol melt in the mouth, it is essential to use the right proportion of ingredients. The cashew nuts also add to the wonderful taste of this famous Goan sweet. Those who have never tasted this sweet may be a bit put off by the colour, but we promise you that once you do taste it you will be hooked on. Keep it in your refrigerator and serve sliced (for a recipe of dodol using nachni / finger millet click here).
Yield: 1.1 kg
Prep. Time: 40 Mins.
Cooking Time: 50 Mins.
Ingredients:
Coconut (grated) – 2 big (about 400 gms – grated)
Goan Palm Jaggery (grated) – 300 gms
Sugarcane Jaggery (grated) – 150 gms
Rice Flour [Suroi Pitt] – 100 gms
Sugar – 1 tbsp.
Cashew Nuts (broken) – 50 gms
Cardamom Powder – 1 tsp.
Pure Ghee – 2 tbsp. + 1 tsp.
Salt – ¼ tsp.
Step 1: Add 1 litre warm water to the grated coconut and extract the thick coconut milk. Then add another 500 ml water to the coconut remains and extract the thin coconut milk (click here if you don't know how). Strain both the thick and thin coconut milk using a fine mesh strainer and keep aside separately.
Step 2: Add the grated palm and sugarcane jaggery and the sugar to the thin coconut milk and mix well till it all dissolves. Strain into another bowl and then add the rice flour and mix well with your palms. Keep aside.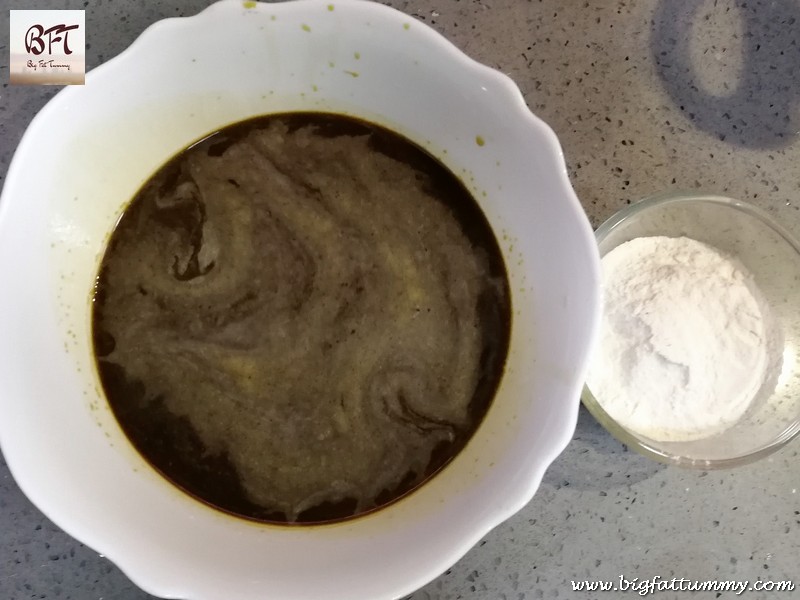 Step 3: Transfer the thick coconut milk to a non-stick vessel. Then take the thin coconut milk mixture and strain it into the vessel with the thick coconut milk and mix. Add ¼ tsp. salt and place it on heat.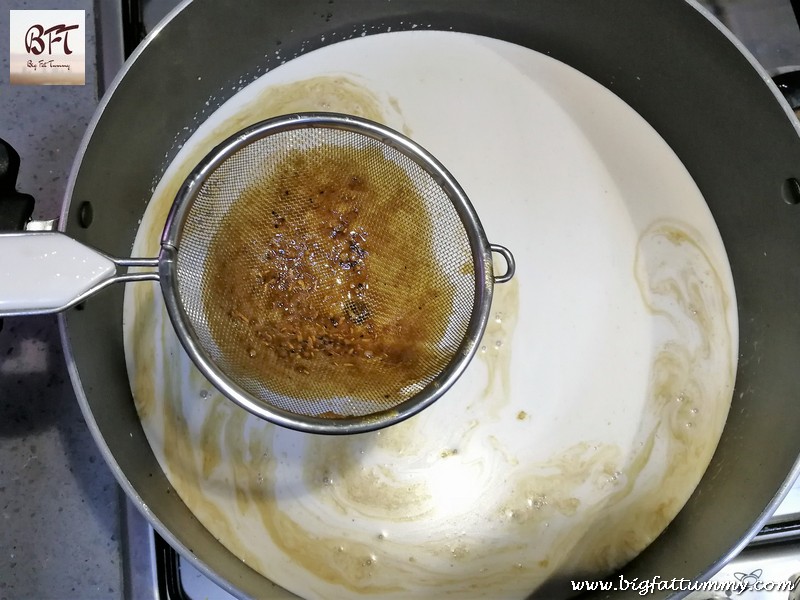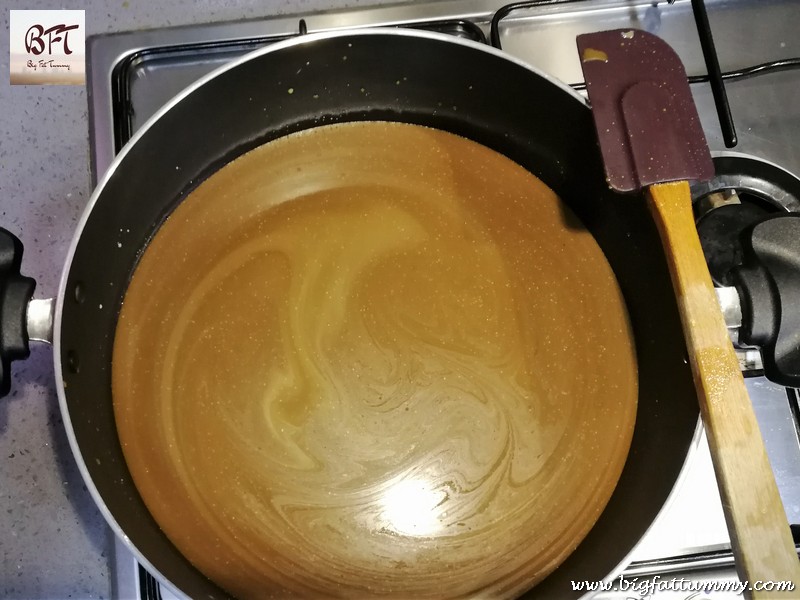 Step 4: Cook the mixture stirring continuously with a heat resistant silicon or wooden spatula on medium heat. After about 15 minutes add the broken cashewnuts and remember to keep stirring.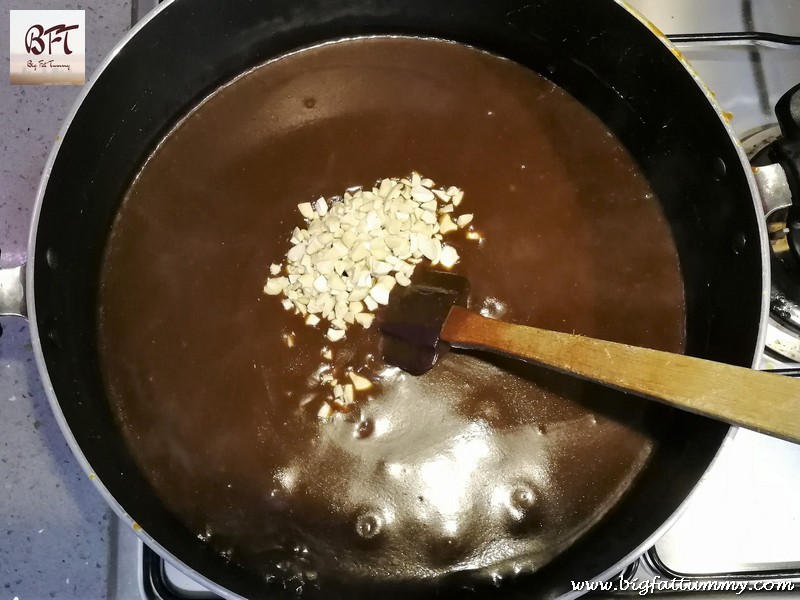 Step 5: After a further 20 minutes of stirring, add 2 tbsp. ghee and 1 tsp. cardamom powder. Cook for 5 for minutes and then reduce to low heat.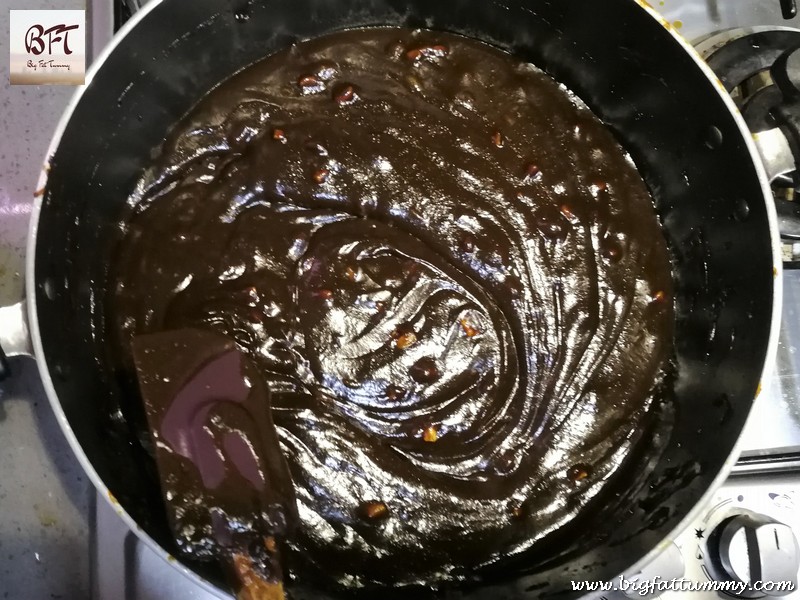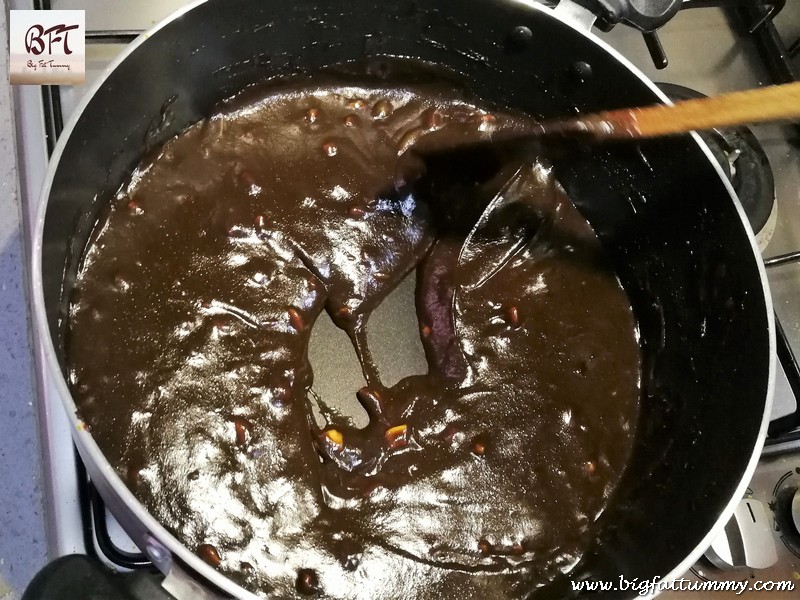 Step 6: Continue stirring and cooking on low heat for about 10 minutes till the mixture comes together and looks glossy. Finally add the 1 tsp. ghee, mix and switch off the heat (the mixture should be sticky / elastic but should drop off your spatula – see pic)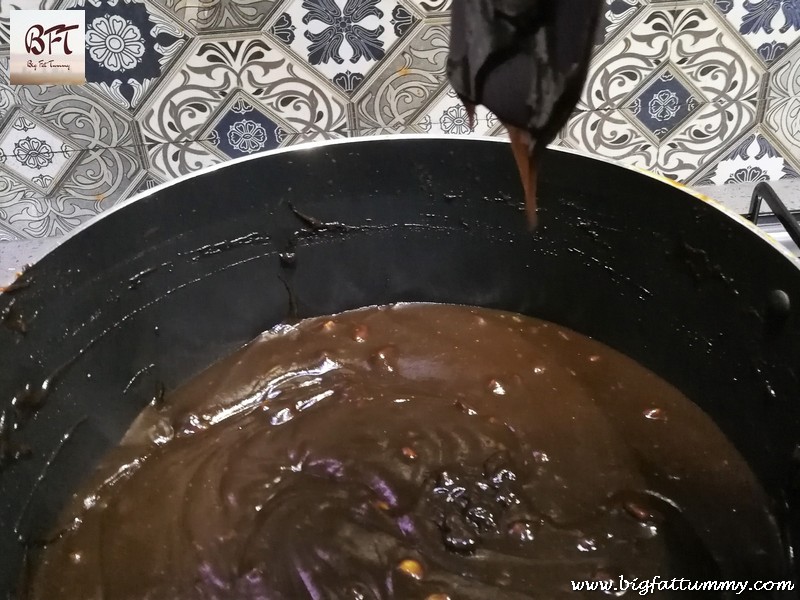 Step 7: Spoon / transfer into two aluminum foil containers. Smoothen the top with the spatula. Allow to cool at room temperature overnight.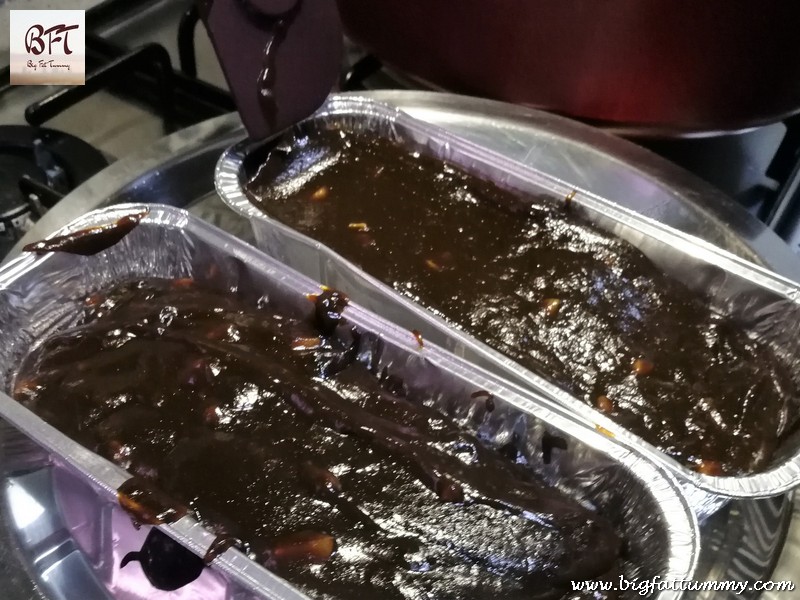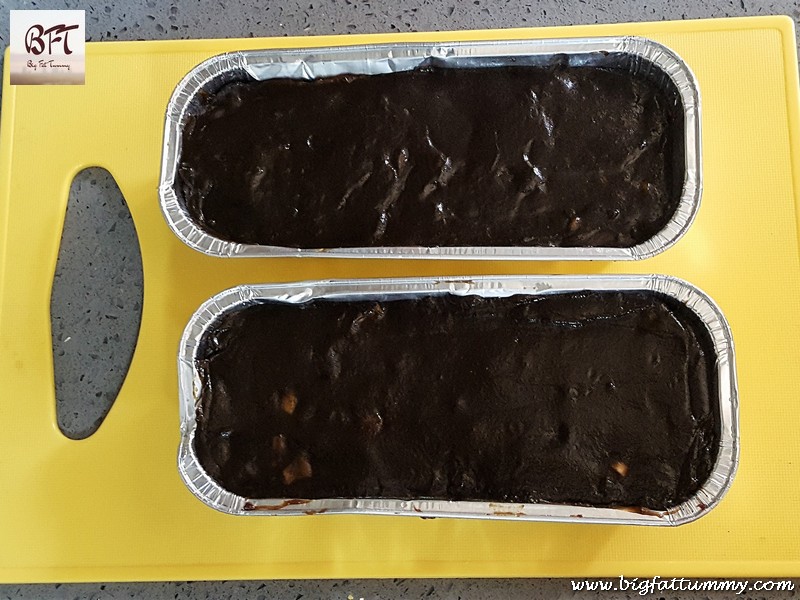 Step 8: Slice and serve at room temperature or cold.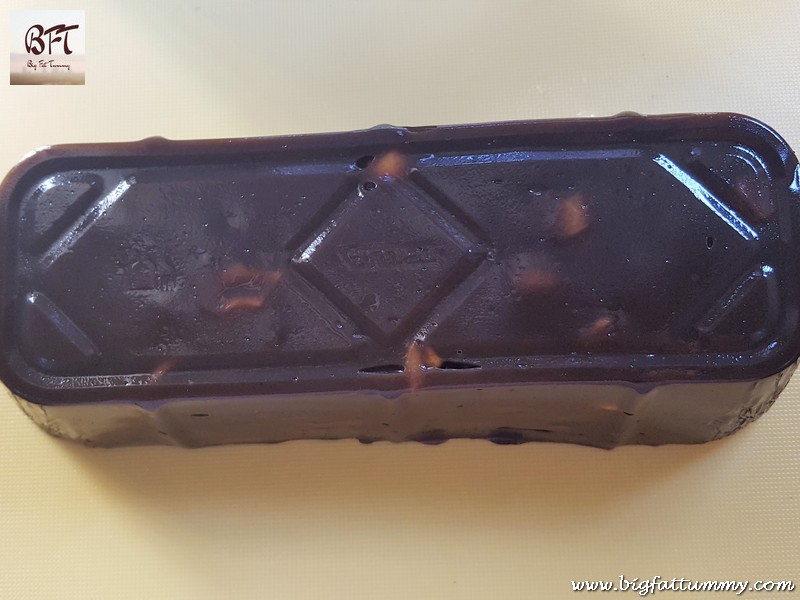 Notes:
The coconut should be fully ripe (junn naal as we call it in Goa)
You could use canned coconut milk too. But fresh is better.
Suroi Pitt is a Goan rice variety. If you can't get some, use some other variety.