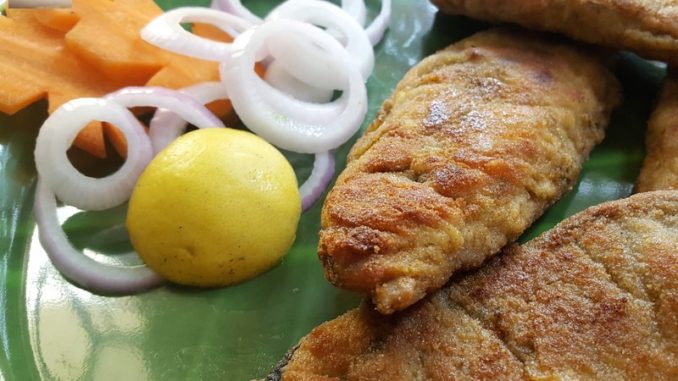 The Bangda Steaks (mackerel steaks) were a preparation made by my daddy. It was specially prepared for the VIP's in my house (my uncles). They were called VIP's because they were very choosy about what fish they ate and therefore the preparation had to be special to get them to eat it. The bangda steaks are easy to make with the difficult part being the filleting of the mackerels.
Yield: 6 Steaks
Prep. Time: 15 Mins. + 1 ½ hr. (marination, etc.)
Cooking Time: 8 to 10 Mins. for a batch of 3
Ingredients:
Mackerels – 3 big sized
Ginger – ½ inch
Garlic – 9 to 10 cloves (med. Sized)
Light Green Chillies – 2 to 3
Lime – 1 big
Egg – 1
Pepper Masala Powder (see here) – ¾ tbsp. or more
Maida [APF] – as needed (for coating)
Bread Crumbs (fine) – as needed (for coating)
Oil – as needed (for frying)
Salt – 1 tsp.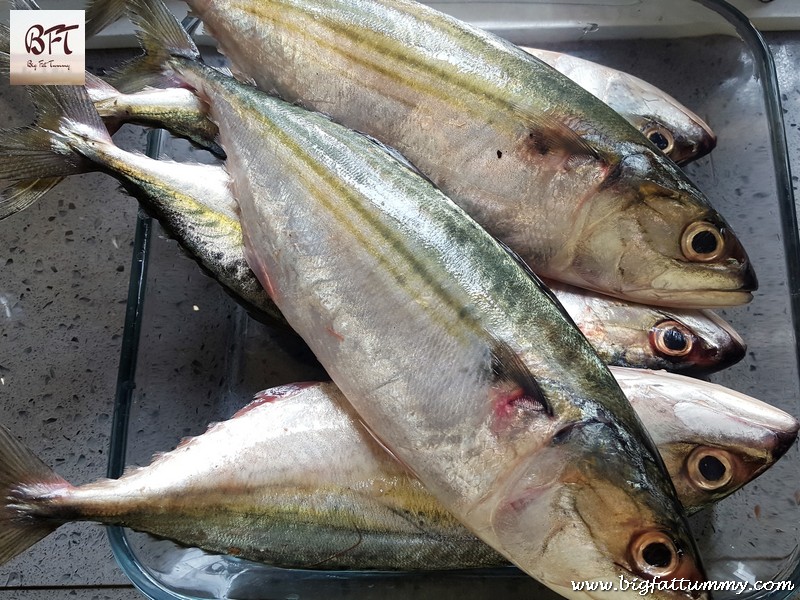 Step 1: Wash and clean the mackerels. Fillet them on both sides of the bone. Keep the skin. Run your fingers on the flesh and check for bones and pin bone if required. Apply the salt to the fillets and leave aside for 10 to 15 minutes.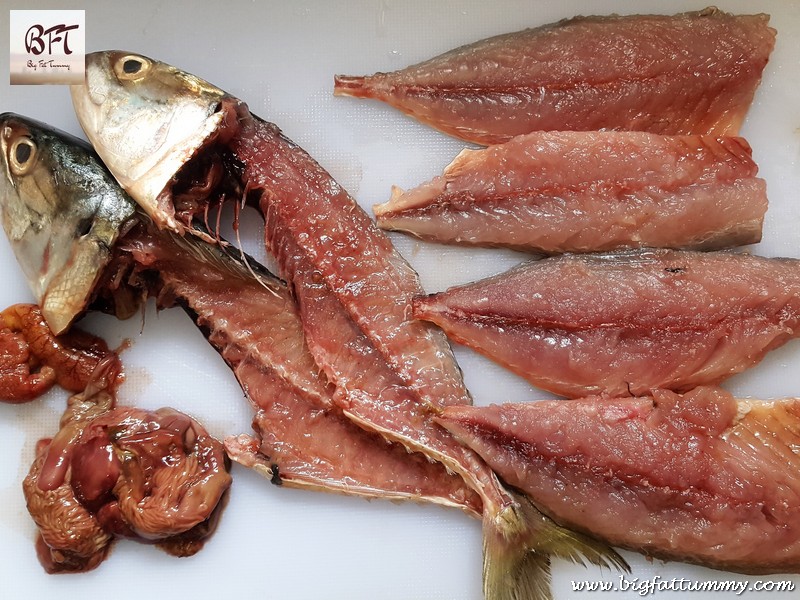 Step 2: Grind the ginger, garlic, green chillies and the pepper masala powder along with the juice of the lime to a fine paste (you could substitute the lime with white vinegar).
Step 3: Apply the ground masala to the fillets and leave to marinate for 45 to 60 minutes.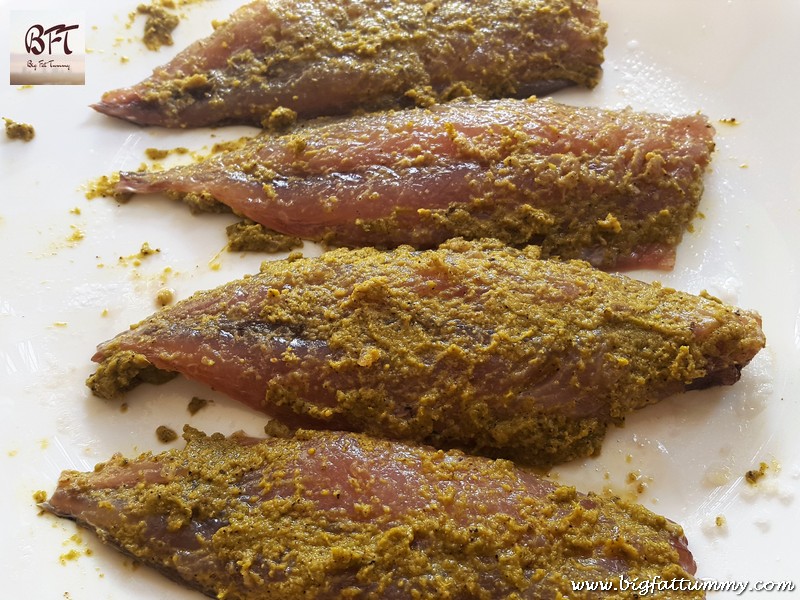 Step 4: Later, beat the egg along with a pinch of salt and 2 tbsp. water in a shallow dish. Spread maida and bread crumbs on two separate plates. Take each fillet and coat with the maida on both sides. Then dip in the beaten egg and coat again with the bread crumbs. Shake off any excess bread crumbs and place the crumbed fillets on another plate / thali. Do this for all the fillets and then place the plate with the crumbed fillets in the refrigerator for 30 minutes.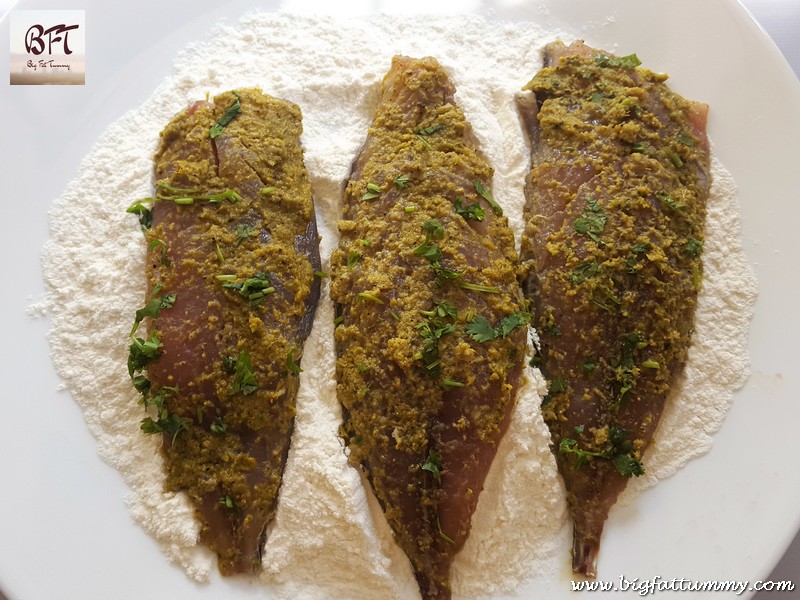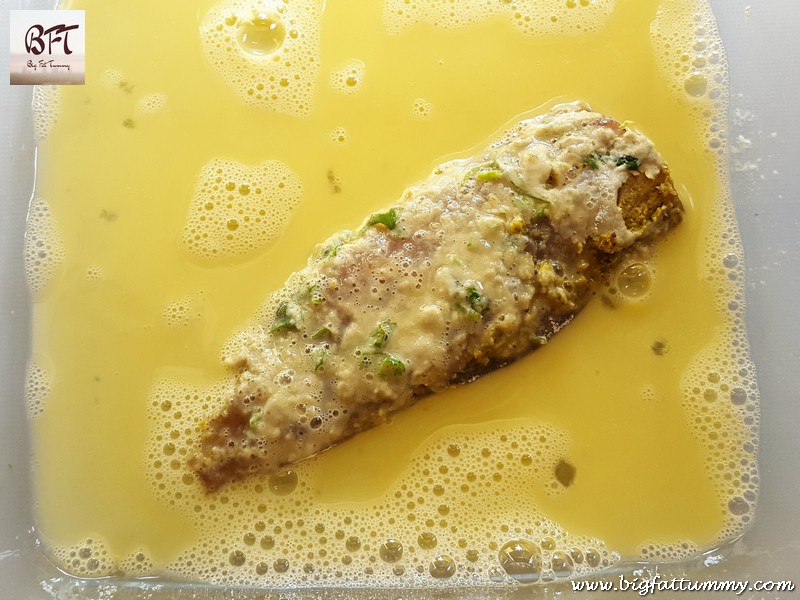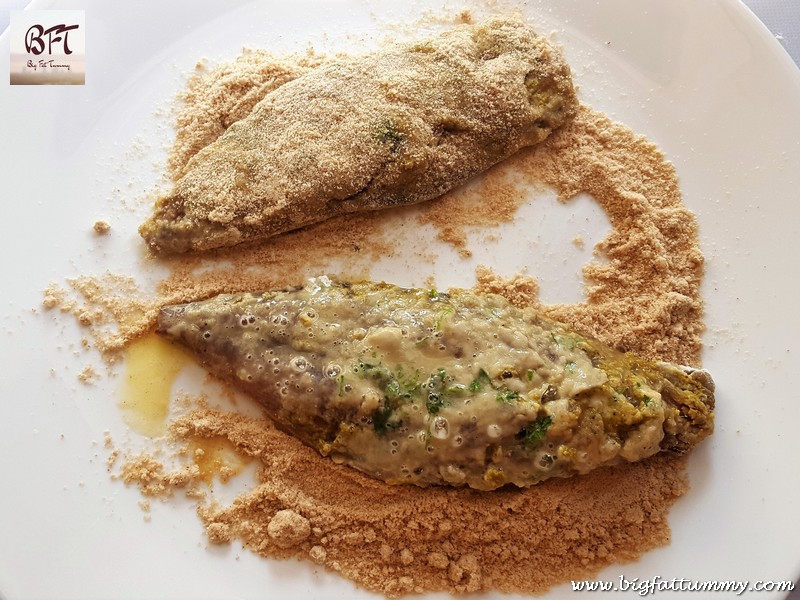 Step 5: When you're ready to fry the fillets, heat a liberal amount of oil in a frying pan and fry the fillets 2 to 3 at a time for 3 to 4 minutes on each side.