This chicken appetizer is very easy to cook and hence I've named it Easy Peasy Garlicy Chicken. It is great to serve as a snack or as an entrée. Great to eat if you are on a diet too.
Serves: 4 to 6 Persons
Prep. Time: 10 Mins + Marination
Cooking Time: 10 to 12 Mins
Ingredients:
Chicken [breast, boneless] – 500 gms
For the Marinade:

Garlic – 15 to 18 medium cloves
Red Chilly Powder – 1 to 1 ¼ tsp.
White / Black Pepper Corns – 1 tsp.
Turmeric Powder – ¼ tsp.
Curds – 2 tbsp.

Lime – 1 small
Oil – 3 tbsp.
Salt – ¾ to 1 tsp.
Step 1: Wash the chicken breasts and pat dry with absorbent kitchen towels. Slice the breasts at an angle / slanting.
Step 2: Apply ¾ tsp. salt and juice of the lime to the chicken and leave aside for 15 minutes.
Step 3: Grind the ingredients listed under marinade to a smooth paste. Marinate the chicken for 2 hours or overnight.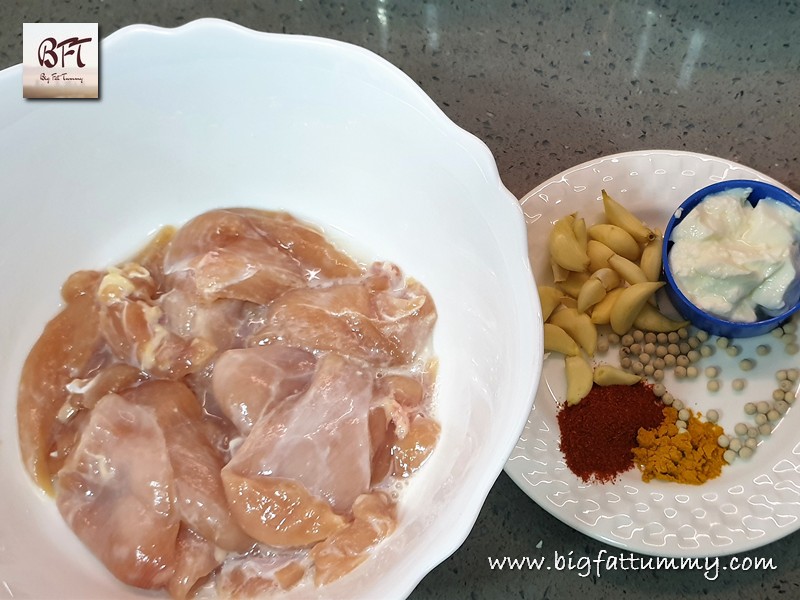 Step 4: When you are ready, shallow fry the pieces and serve hot.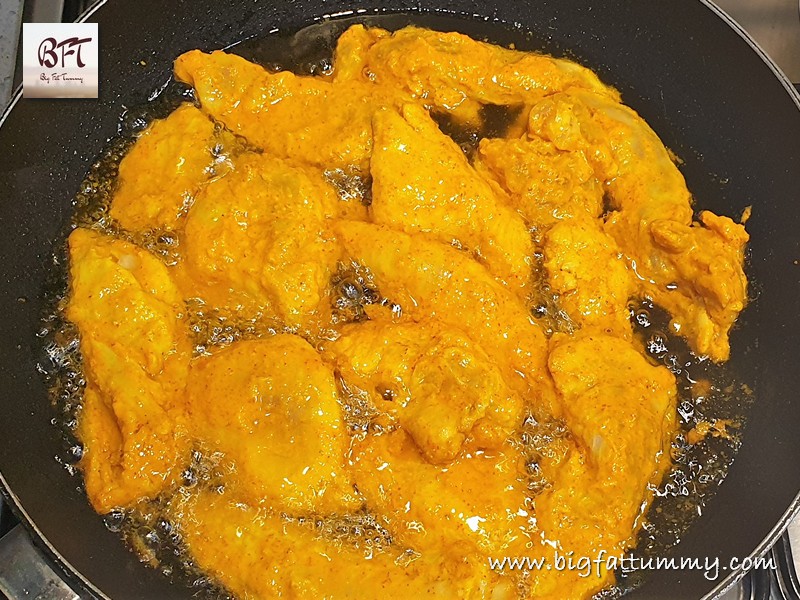 Note:
White Pepper Corns give a different flavor. I have used white pepper.