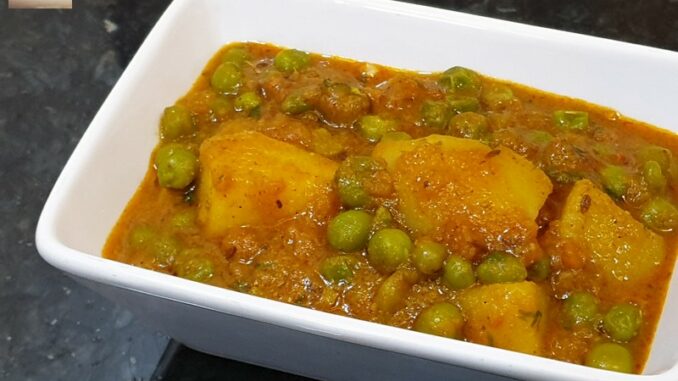 Alu Mutter is a preparation of potatoes and peas. Although there are umpteen ways this is prepared, we as a family like it, as this recipe entails. This preparation is best served with chapatis or rotis (Indian Bread).
Serves: A Family of Four
Prep. Time: 20 Mins.
Cooking Time: 35 to 40 Mins.
Ingredients:
[ Standard Measure : 1 cup = 250 ml ]
Peas (frozen) – 1 cup
Potatoes (peeled, cubed) – 2 small
Tomatoes (grated/finely chopped) – 3 medium
Green Chillies (finely chopped) – 1 to 2
To be ground to a Paste:

Onion – 1 medium
Ginger – 1 inch
Garlic – 4 cloves
Cinnamon – ½ inch
Green Cardamom – 1
Cloves – 3

Red Chilly Powder – 1 tsp.
Turmeric Powder – ¼ tsp.
Garam Masala Powder – ½ tsp.
Corriander Powder – 1 tsp.
Cumin Powder – 1 tsp.
Cumin Seeds – ½ tsp.
Oil – 4 tbsp.
Salt – 1 tsp. or to taste
Step 1:     Boil the potatoes in 1 cup water with ½ tsp. salt till almost done. Then add the peas and cook till both are done. Keep aside.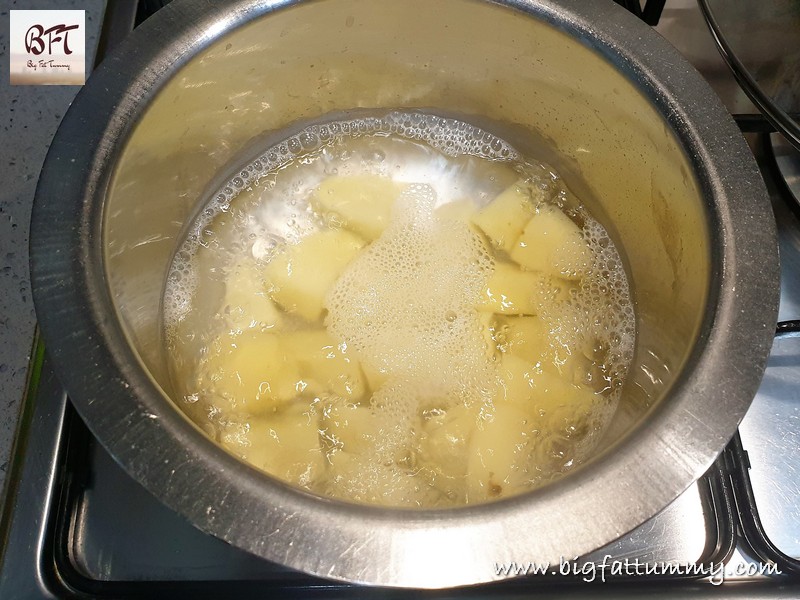 Step 2:     Heat oil in a pan and splutter the cumin seeds. Then add the green chillies and sauté for a few seconds.
Step 3:     Add the ground paste and saute on low heat till the raw smell disappears.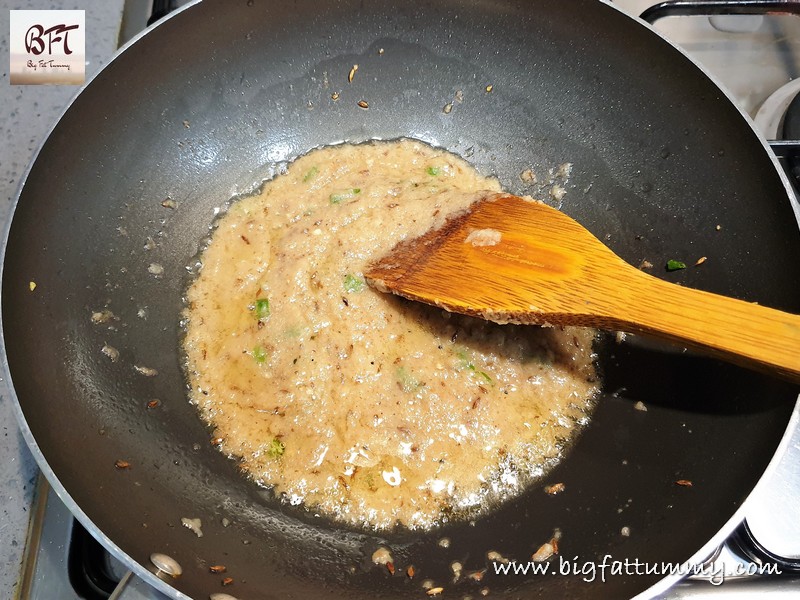 Step 4:     Now add the powdered spices and saute for a minute.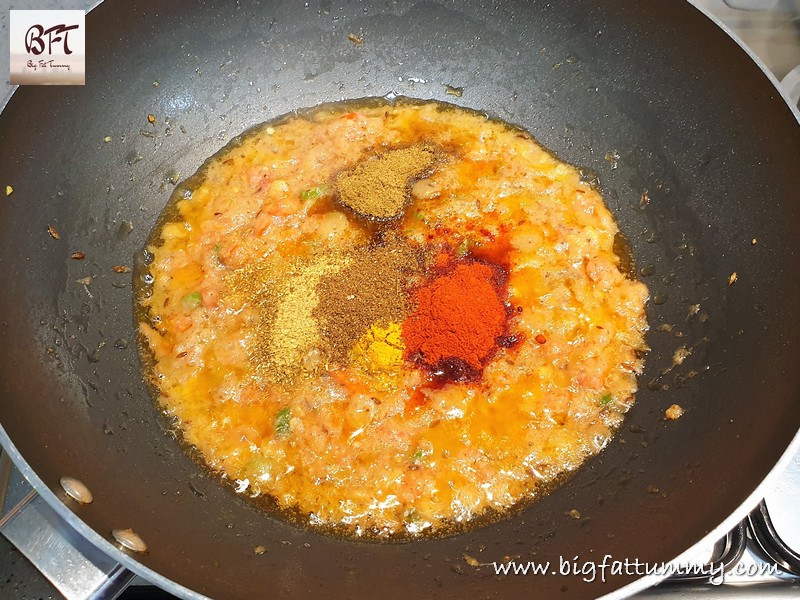 Step 5:     Next, add the tomatoes and continue cooking on low heat and covered till they turn soft and the oil is separated (about 6 to 8 minutes).
Step 6:     Add the cooked potatoes and peas and mix for 2 minutes. Cook covered on low heat for 5 minutes. Then taste for salt and add if required. Cook covered further for another 10 minutes.