I wonder if anyone ever thought of this combination! But my mom has the strangest compulsion to rescue vegetables that have to be discarded. This Methi Carrot Stir Fry is a dish born out of her OCD. The combination is like husband and wife. One is bitter – one is sweet. You definitely ought to try this one if married. It will remind you of the day when 'Two became one'.
Serves: 2 Persons
Prep. Time: 20 Mins.
Cooking Time: 18 to 20 Mins.
Ingredients:
Carrots – 2 small
Methi – [Fenugreek Leaves] – 1 medium sized bunch
Onion (sliced) – 1 medium
Garlic (finely chopped) – 4 cloves
Green Chillies (finely chopped) – 1 or 2
Corriander Powder – ½ tsp.
Cumin Powder – ¼ tsp.
Turmeric Powder – ¼ tsp.
Oil – 1 tbsp.
Salt – ½ tsp.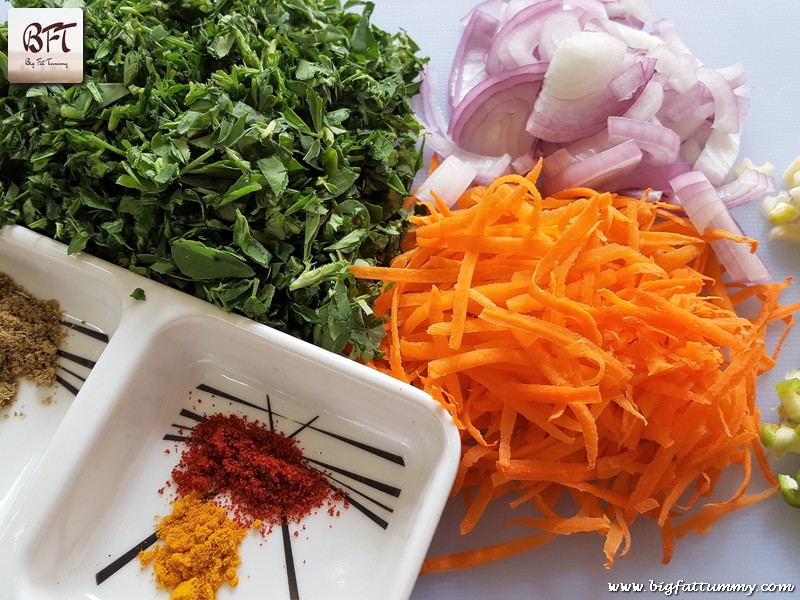 Step 1: Separate the methi leaves from its stem and wash. Drain well, chop and keep aside.
Step 2: Peel, wash and cut the carrots into thin long strips.
Step 3: Heat the oil in a non-stick pan and add the garlic and sauté for a few seconds on medium heat. Next add the green chillies and sauté for a few seconds more.
Step 4: Bring the heat to low. Add all the powdered masalas and sauté for a few seconds. Add the onion and sauté for 2 minutes. Dump the chopped methi leaves into the pan and stir fry for a minute. Next add the carrot strips and give a quick stir.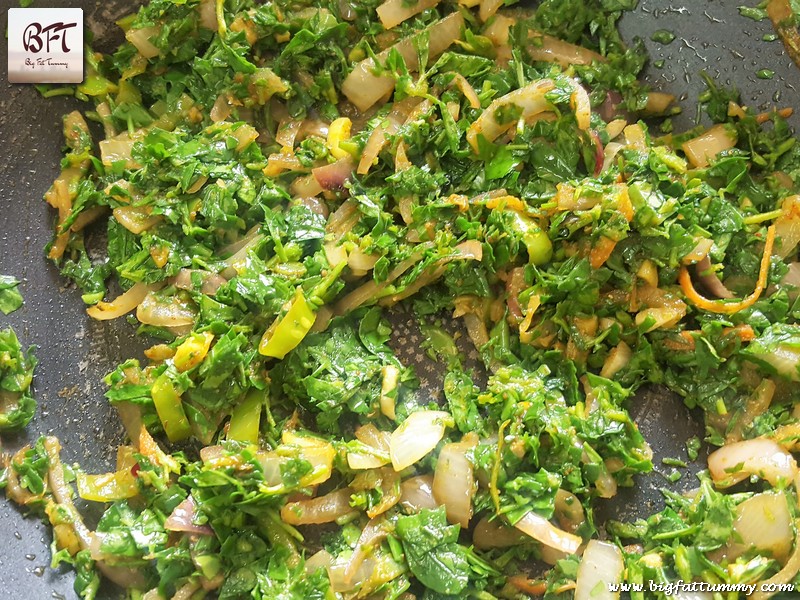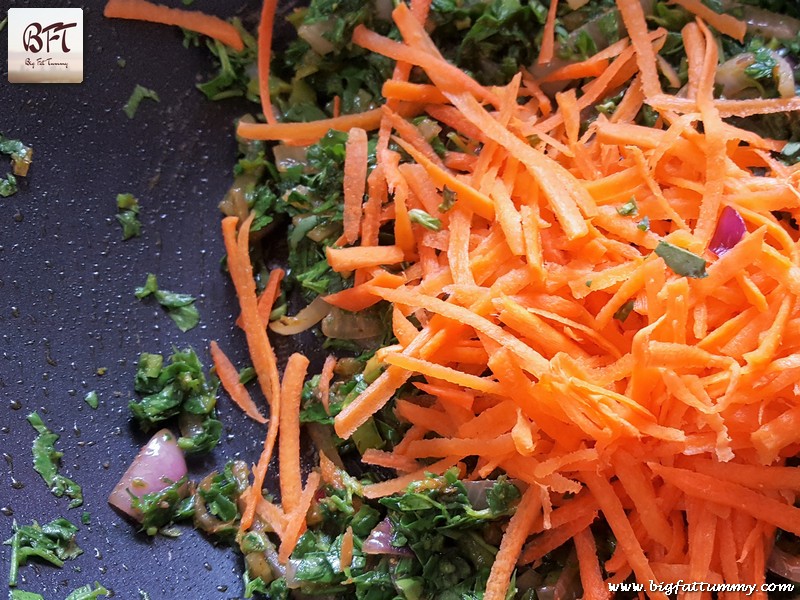 Step 5: Add salt and sprinkle a tsp. of cold water. Cover with a deep lid and put some water on the lid (this stops the steam of the vegetable from escaping). Cook for 10 to 12 minutes.
This vegetable can be had with chappatis or served as a side dish with rice.