Chinese cuisine has gained popularity in India like no other foreign cuisine. From street vendors to the luxury hotels, all have Chinese dishes on their menu. This is a Indianized version of the much loved Mushroom Fried Rice.
Serves: A Family of Four
Prep. Time: 15 Mins.
Cooking Time: 12 to 15 Mins. (active)
Ingredients:
Rice for Fried Rice (click here)
Carrot (finely chopped) – 1
Button Mushrooms (sliced finely) – 200 gms.
Capsicum (finely chopped) – 1
French Beans (finely chopped) – 6
Spring Onions (finely chopped) – 4
Onion (finely chopped) – 1 medium
Garlic (finely chopped) – 10 cloves
Soya Sauce – 2 tsp.
Green Chilly Sauce – 1 tbsp.
White Vinegar – 1 tbsp.
Sesame Oil or Other – 4 tbsp.
Black Peppercorns (crushed) – 1 ½ tsp.
Salt – 1 tsp. or to taste.
Step 1: Heat a tbsp. of oil in a wok or non-stick pan. Sauté the mushrooms on high heat, with ½ tsp. of salt. The mushrooms will release its juices. Sauté until dry.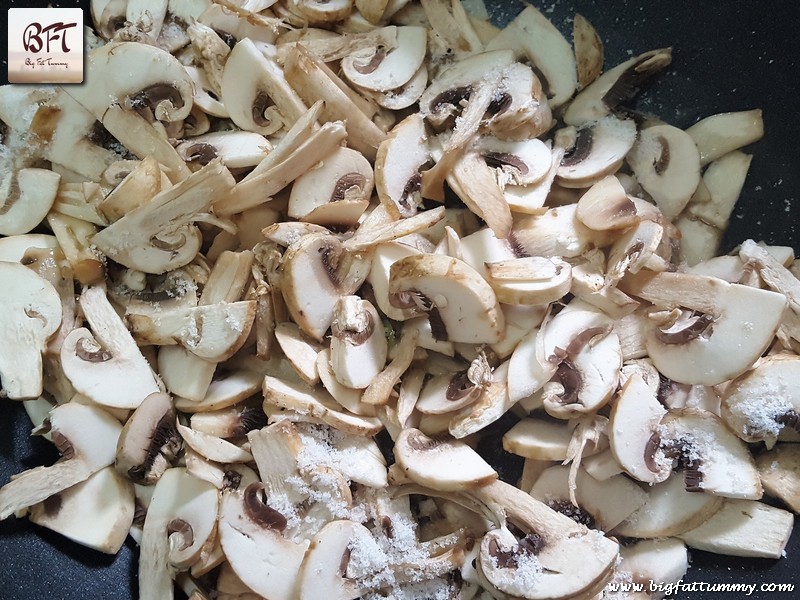 Step 2: Next add the soya sauce and ½ tsp. pepper. Sauté for a minute and transfer into a bowl.
Step 3: In the same wok, heat the remaining oil. Add the chopped garlic and stir fry. Once it starts browning, add the chopped onion and sauté for a minute. Then add the carrots and sauté for a minute. Add the beans and sauté.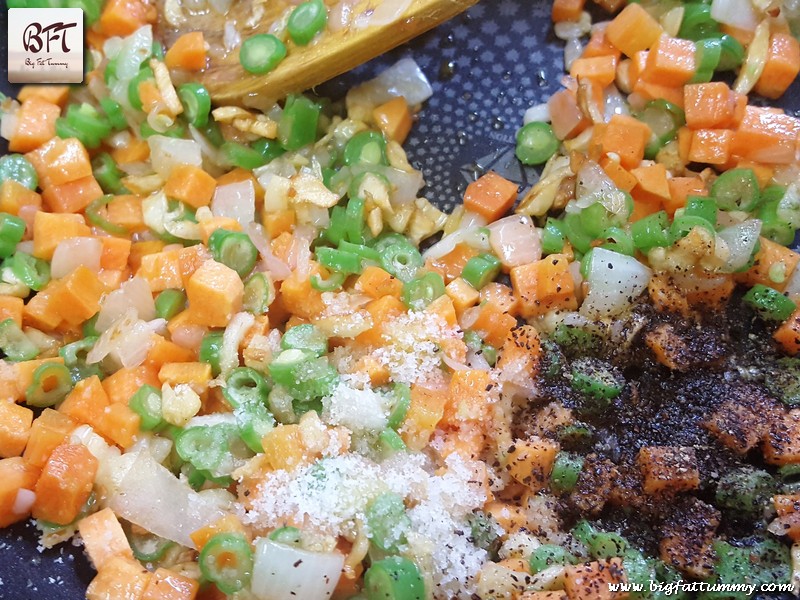 Step 4: Season with salt, pepper. Add the mushrooms and sauté well. Add the remaining soya sauce, green chilly sauce and vinegar. Mix well.
Step 5: Finally add the cooked rice and toss or mix lightly so that the grains don't break.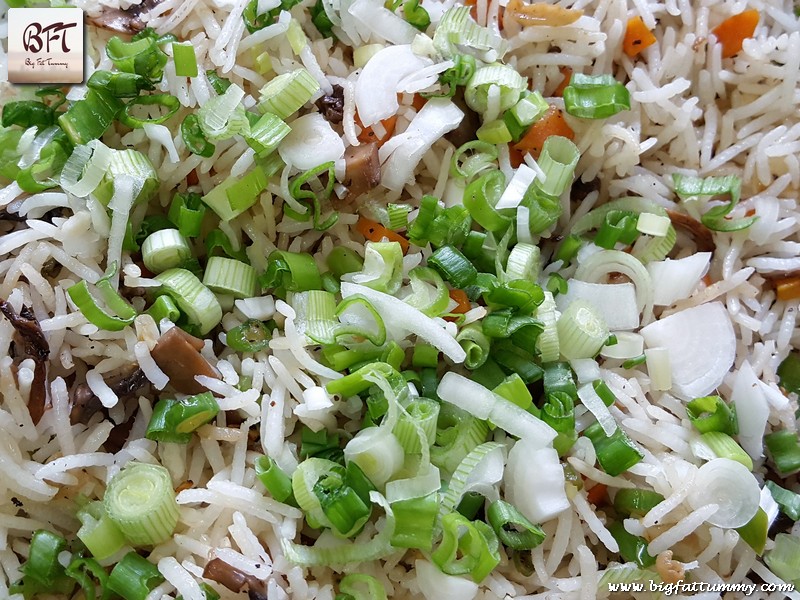 Serve hot with Chinese Gravy.