Mackerels are a rich source of omega-3 fatty acids. They have a distinct flavour. However, those who are fussy fish eaters (children especially), may find it difficult to eat mackerels because they have quite a few bones. Cook and feed your loved ones the Goan mackerel cutlets which are made from the flesh of the deboned mackerel. Even the fussiest eaters will devour these cutlets right off the pan.
Servings : 12 pieces
Prep. Time: 45 Mins.
Cooking Time: 10 Mins.
Ingredients:
[ Standard Measure – 1 cup = 200 ml.]
Mackerels (whole – cleaned) – 4 big
For the Masala:

Green Corriander Leaves – ¼ cup (tightly packed)
Green Chillies – 2 to 3
Garlic – 6 cloves
Ginger – ½ inch
Cloves – 4 to 5
Cinnamon – ½ inch stick
Pepper Corns – 1 tsp.
Palm Vinegar – 3 to 4 tbsp.
Sugar – 1 tsp.

Onion (finely chopped) – 1 small
Garlic (finely chopped) – 4 to 6 cloves
Green Chilly (finely chopped) – 1 to 2
Green Corriander Leaves (finely chopped) – 3 tbsp.
Bread Slices – 4
Peppercorns – ½ tsp.
Turmeric – ½ tsp.
Jeera [Cumin] – ½ tsp.
Eggs – 2
Rava [Semolina] – 1 cup
Oil – for deep frying
Salt – 1 tsp. or to taste
Step 1 : Apply salt and turmeric to the mackerels and keep aside. After 15 minutes, place the mackerels in a pan and add 1 cup water. Add ½ tsp. jeera and ½ tsp. pepper corns. Cook covered on medium heat for 12 to 15 minutes till the fish is well cooked. Switch off the heat.
Step 2: Grind the ingredients for the masala into a fine paste.
Step 3: Take the fish that has cooled down. Drain and reserve the 2 to 3 tbsp. of the stock that remains. Debone the fish. Take care to remove even the finest of bones from the flesh. When completely deboned, crumble or mash the fish fine or grind it in a blender.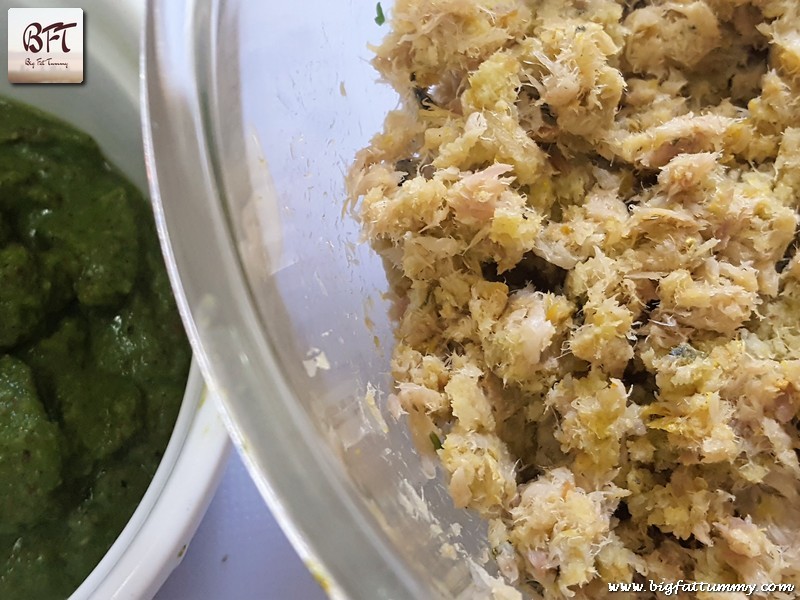 Step 4: Grind the slices of bread in a dry grinder till you get breadcrumbs. Transfer the breadcrumbs to a bowl and add the stock to it. Add the mashed fish and the green masala and mix well.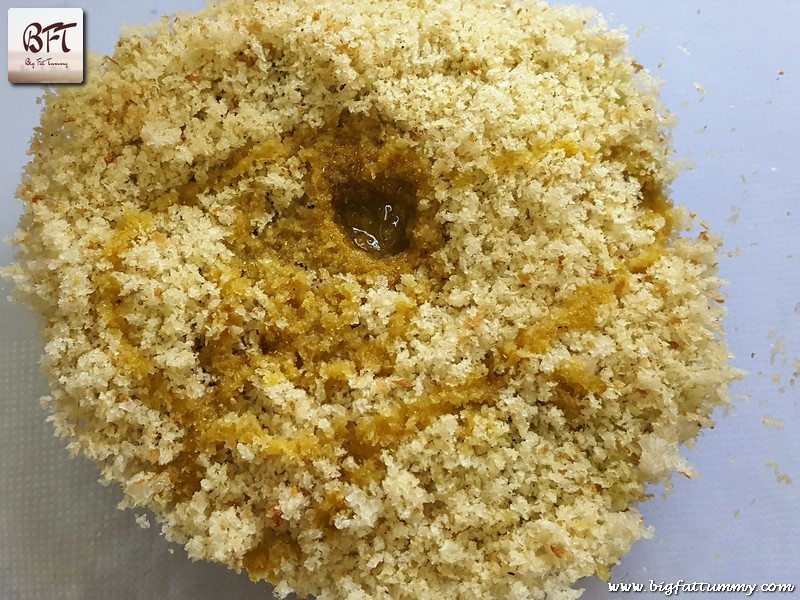 Step 5: Beat one egg and add it to the mash. Mix the mash and finally add the chopped garlic, green chilly, corriander and onion. Mix again.
Step 6: Check the mash for salt and add if required and mix. Divide the mash into 12 equal portions. Shape each portion into oval shaped cutlets.
Step 7: Add 4 tbsp. of water and the second egg in a bowl and beat well. Dip each cutlet in this mixture and then coat with rawa. Place the prepared cutlets on a plate, cover with cling film and keep in the refrigerator for 30 minutes.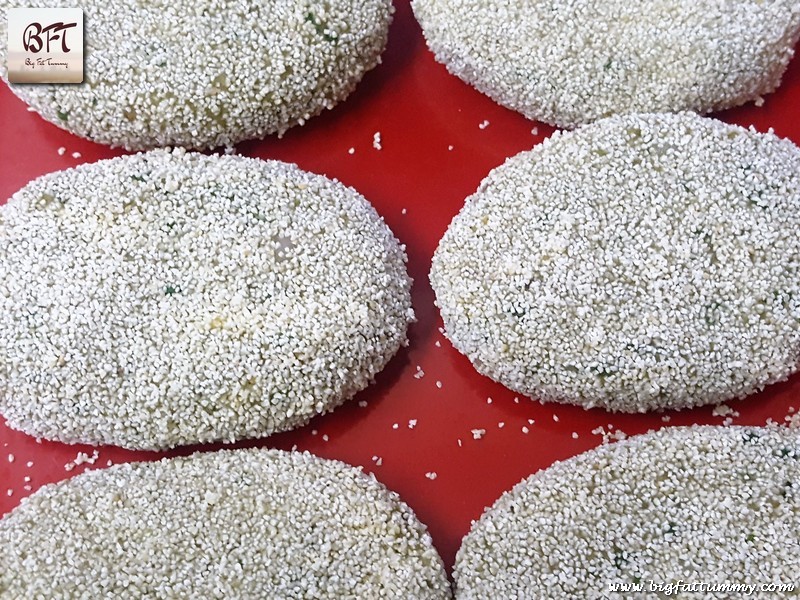 Step 8: Remove from the refrigerator and immediately fry each cutlet in hot oil, on medium heat for 2 to 3 minutes, toppling them over in the oil in between. The cooked cutlet should have a crispy coating.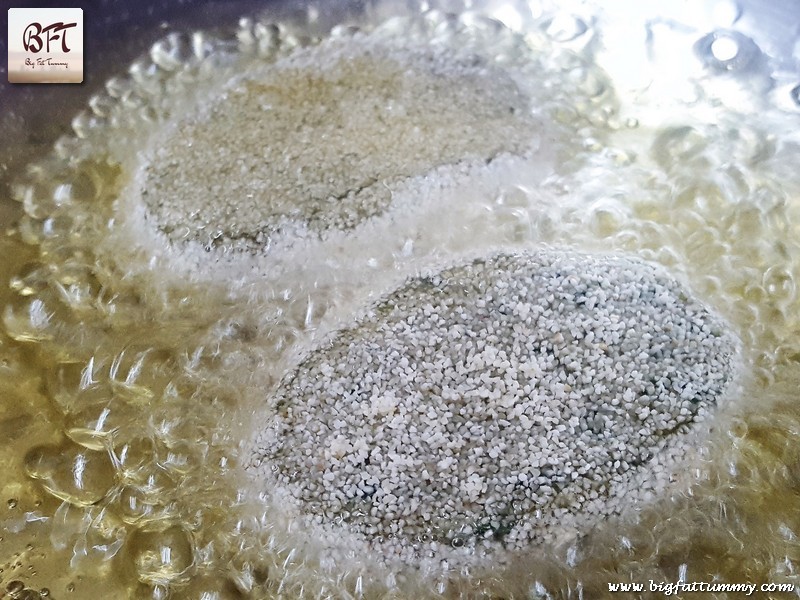 Tips:
You can store the assembled cutlets in the deep freezer for a longer time. In such case, you have to thaw the cutlets for some time before frying.
Make sure that you remove the tinniest of bones or you will spoil the experience for your children and they may never eat your fish cutlets ever again. 😆