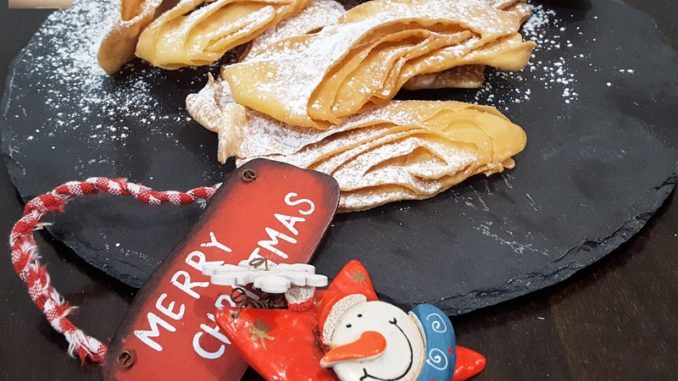 Angel wings are a sweet-savoury fried pastry prepared usually during Christmas. But these are so easy to make and yum, that you can also make them otherwise to serve as a snack or a tiffin filler for your children. And when you make them for Christmas, the Angel Wings will certainly raise the appeal of your Christmas sweet platter.
Yield: 30 to 36 Pieces
Prep. Time: 15 Mins. + 30 Mins. (standing time)
Cooking Time: 45 Mins.
Ingredients:
Maida [APF] – 180 + a little
Powdered Sugar – 50 gms + 2 to 3 tbsp.
Thick Coconut Milk – 60 ml
Egg (lightly beaten, at room temp.) – 1
Custard Powder (vanilla) – 3 tbsp.
Pure Ghee – 3 tbsp.
Groundnut Oil – for deep frying
Salt – ¼ tsp. or to taste
Step 1: Mix the custard powder and ghee to form a paste. Leave aside.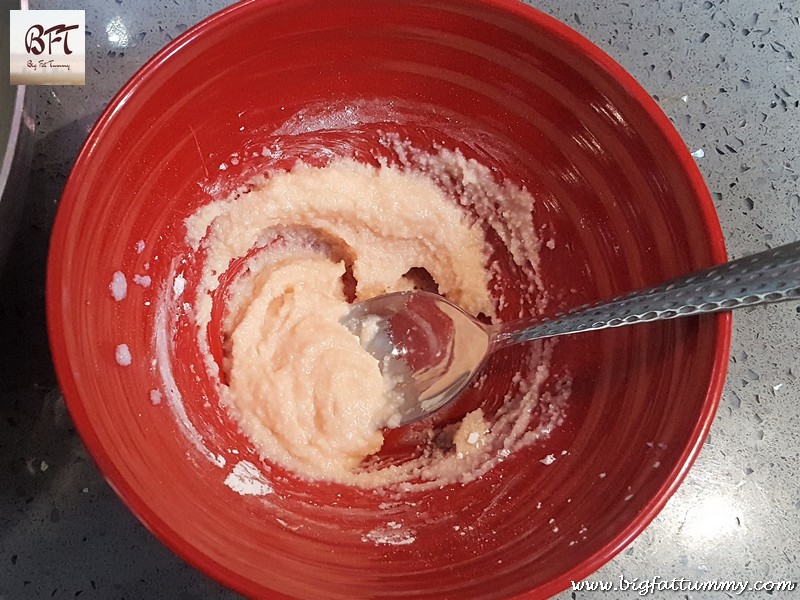 Step 2: Make a dough using the maida, egg, sugar, salt and coconut milk. Knead to a smooth dough (use a little more maida if the dough is sticky). The dough should be soft and pliable (softer than the regular chapatti dough but at the same time non sticky). Cover with a clean damp cloth and leave aside for 30 minutes.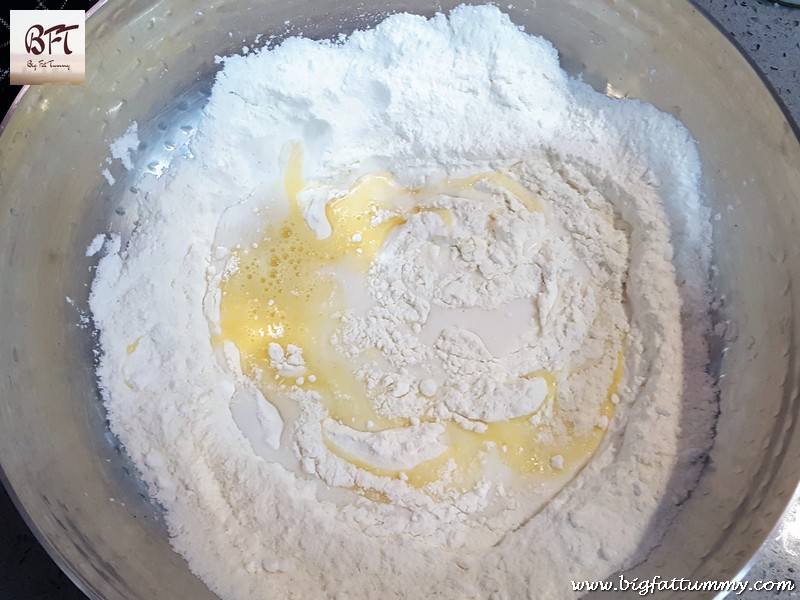 Step 3: Later, divide the dough into 3 equal portions (100 gms each). Roll each ball into a thin chapatti (approx. 10 inch diameter). Apply a thin layer of the custard-ghee mixture evenly on the top side of the chapatti.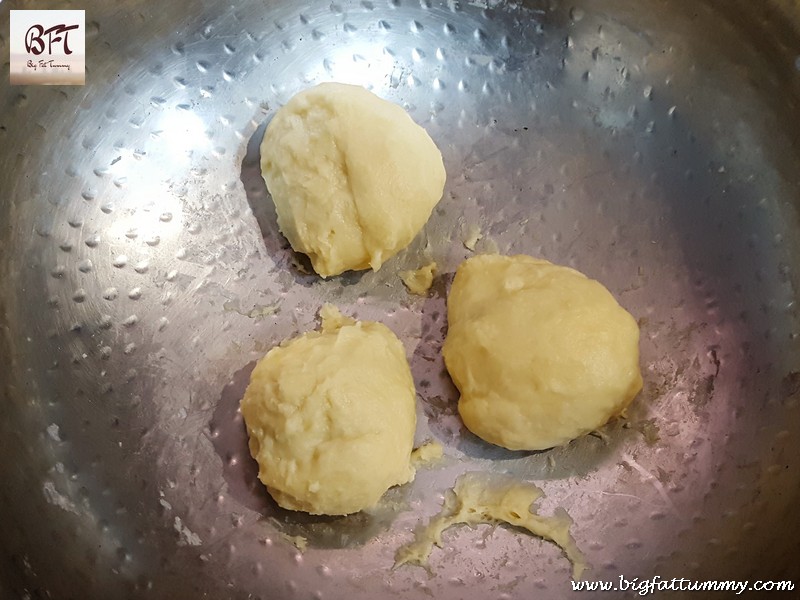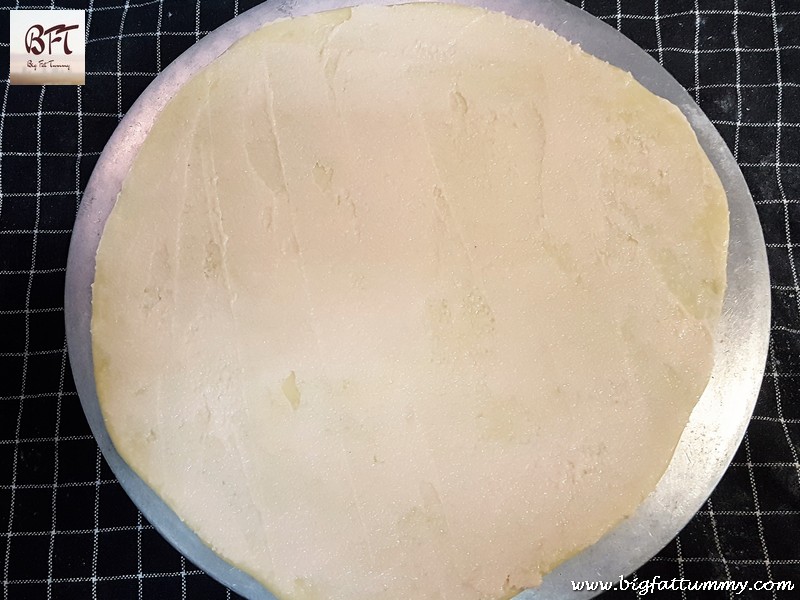 Step 4: Roll the chapatti into a thin log and cut into 10 to 12 pieces. Repeat step 3 and 4 for the remaining 2 balls of dough.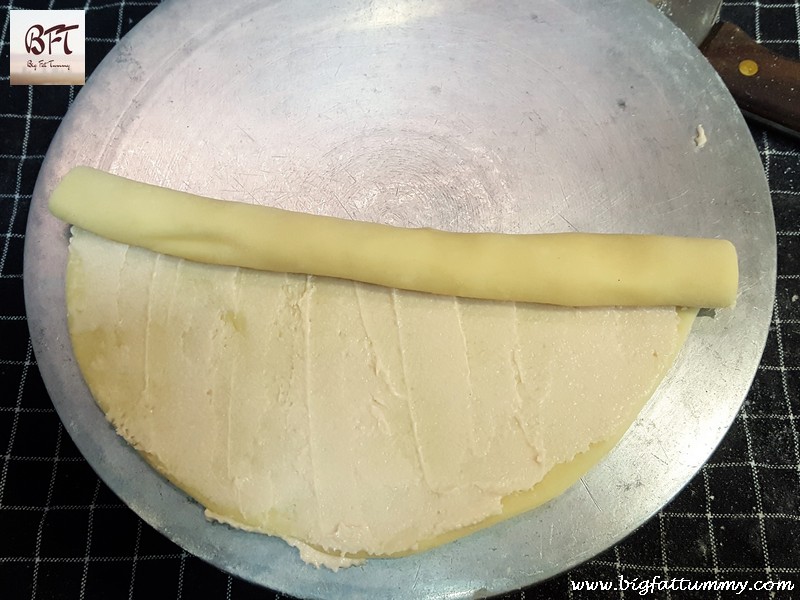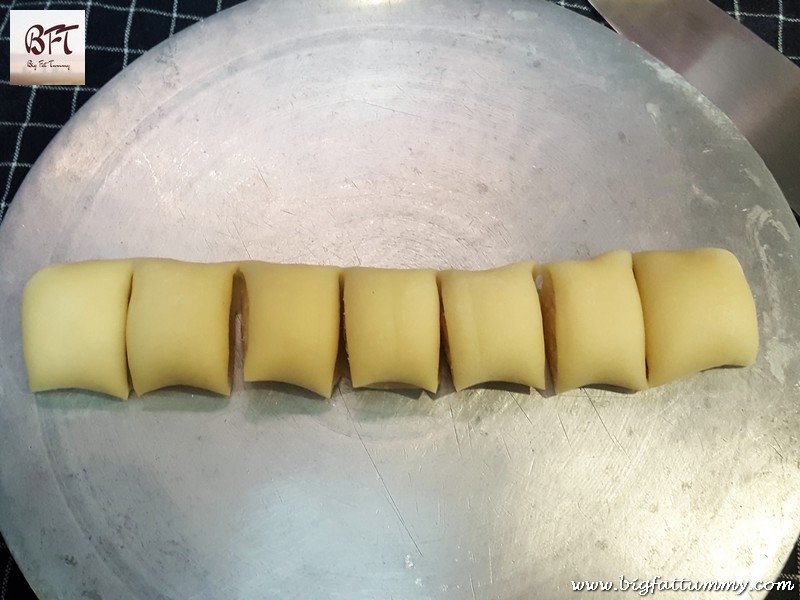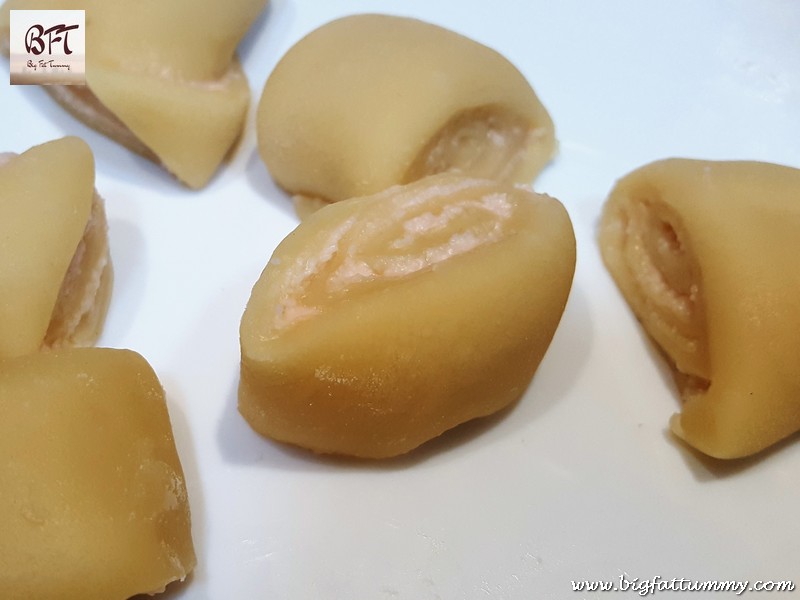 Step 5: Sprinkle a little maida on your rolling board. Take a piece of the 'log' that you have cut and place it on the rolling board such that the smooth side is on the top and the portion where it had been cut is vertical. Roll it evenly till it is about 4 inches long and place on a plate.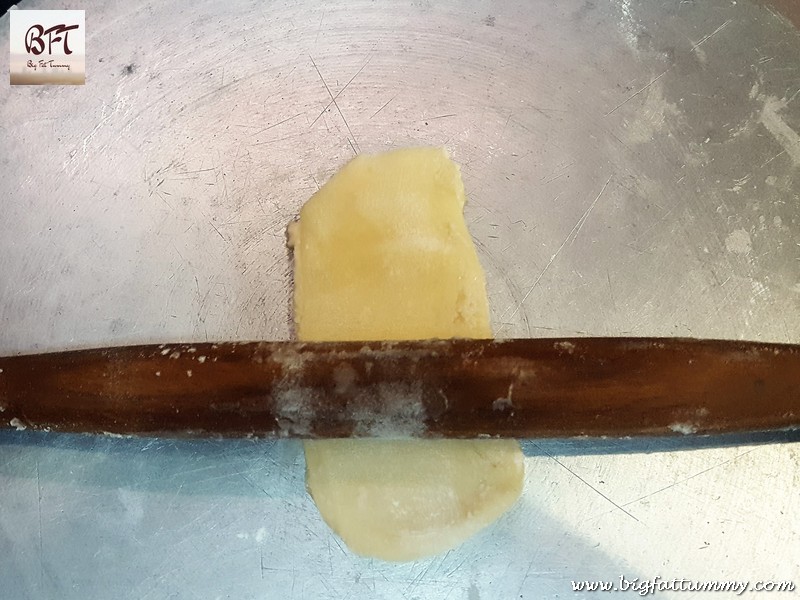 Step 6: Heat the required oil in a kadhai / pan till it is very hot. Then switch off the heat and wait for 5 minutes (at 30° R.T.) to allow it to cool a bit. Then switch the heat on again to low. Take a flattened piece of the dough that you had rolled out and stretch it lengthwise to make it longer by 2 inches (you will have a six-inch length piece).
Step 7: Gently place it into the oil and fry a batch of 3 to 4 at a time on low heat for 4 minutes. Once they start getting a golden colour increase the heat to medium. Drain them from the oil and place on a plate lined with absorbent kitchen paper towels. Then lower the heat and start with the next batch. Repeat till you have fried all of them.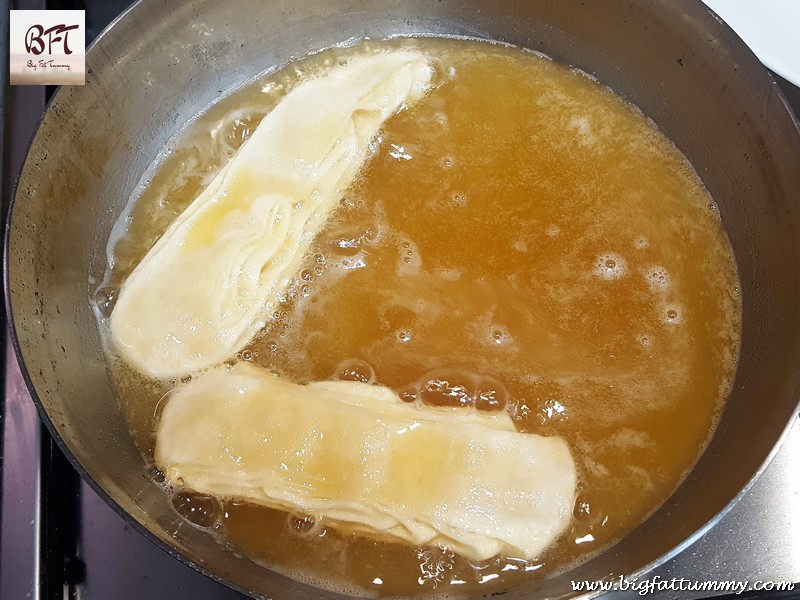 Step 8: Finally when you have finished with all and the angel wings have cooled, use 2 to 3 tbsp. powdered sugar to coat the wings and store in an airtight container.