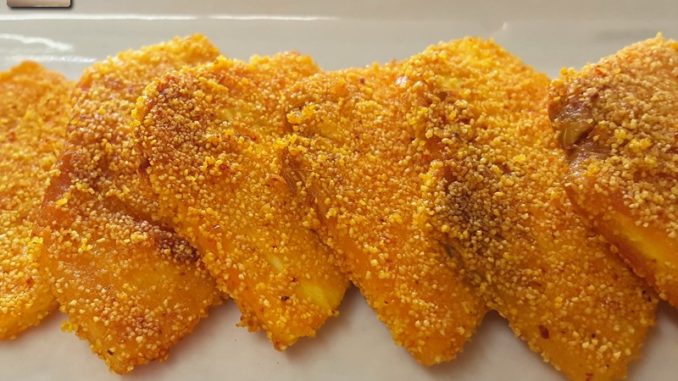 Goans love the breadfruit and when the breadfruit is in season, we'll use it in curries or simply fry it coated with semolina. Follow the simple steps listed below and the Goan Breadfruit Rava Fried for yourself. (I made this for Valentine's Day and that explains the cover picture 🙂 )
Serves – A Family of Four
Prep. Time – 20 Mins. + 15 Mins. (marination)
Cooking Time – 12 to 15 Mins.
Ingredients:
Breadfruit – ½ medium sized
Turmeric – ¾ tsp.
Chilli Powder – 1 ½ tsp.
Rawa [Semolina] – ½ cup
Rice Flour – 1 tbsp.
Oil – for shallow frying
Salt – ½ tsp.
Step 1: Peel the outer skin of the breadfruit, remove the inner core and slice thin. Keep immersed in salt water for 10 minutes.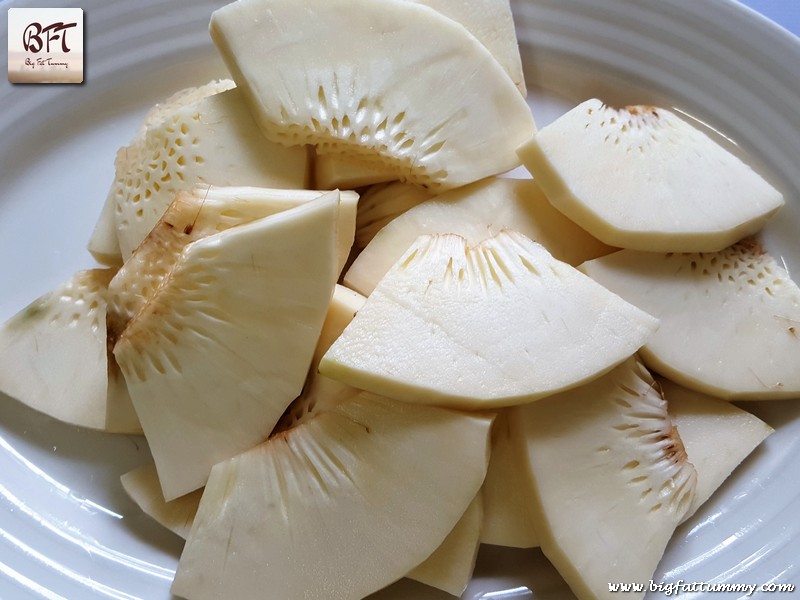 Step 2: Drain the water and dry the slices with a kitchen towel. Place the slices in a bowl and sprinkle 1 tsp. chilly powder, ½ tsp turmeric and ¼ tsp salt. Mix well and leave aside to marinate for 10 to 15 minutes.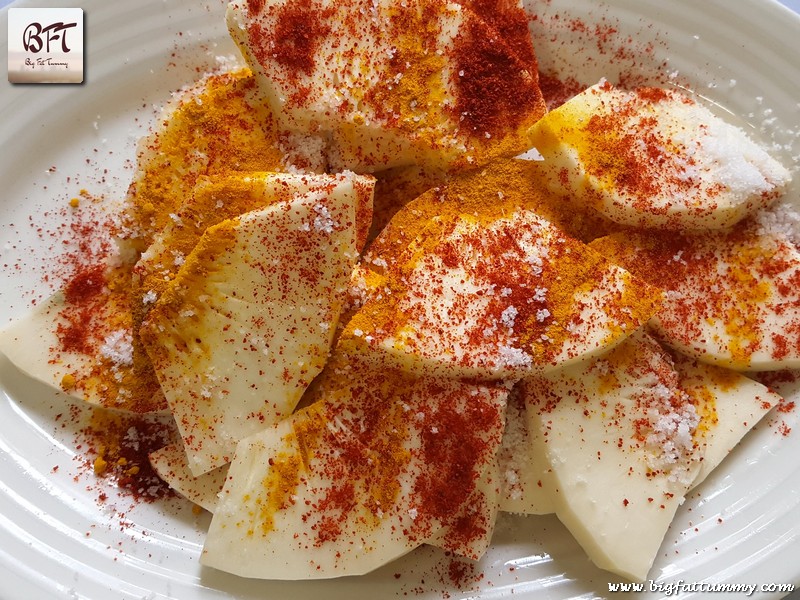 Step 3: Mix the rava, rice flour, ¼ tsp. salt, ½ tsp. chilli powder and ¼ tsp. turmeric and place on a flat plate. Use this mixture to coat the breadfruit slices.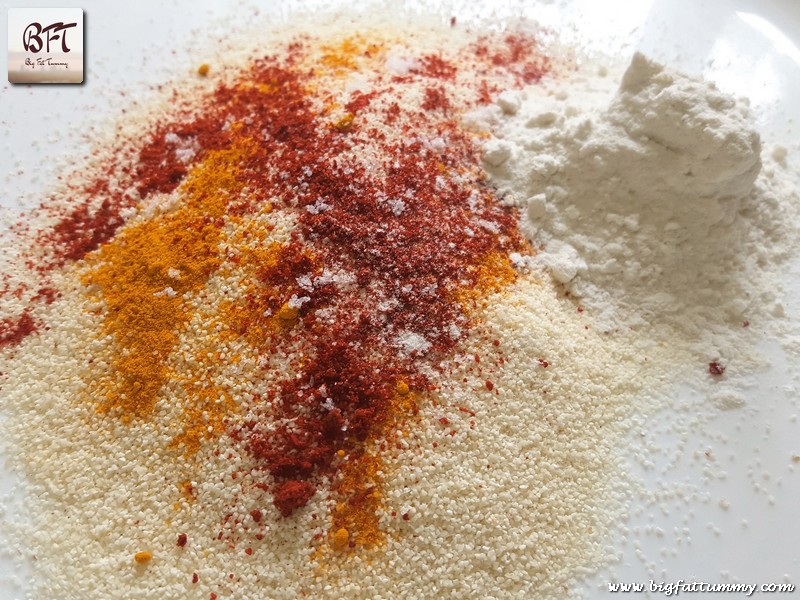 Step 4: Heat the oil in a frying pan. Take each well coated slice of bread fruit and place on the pan. Fry on low heat for 6 to 8 minutes on each side till the coating is crisp and the breadfruit cooked.