The Eggless Tutti Fruti Cake is everyone's favourite. The cake is made with Tutti Fruti or Tooti Frooti. This as you may know, is candied raw papaya and is used in cakes, biscuits and ice-creams. The Tutti Fruti cake is good as a tea time snack or as a tiffin filler for your kids at school. ( For a tutti fruti muffin, click here or for a tutti fruti cake with egg click here )
Yield: 8 to 10 slices
Prep. Time: 20 Mins.
Baking Time: 30 to 35 Mins.
Ingredients:
Maida – 125 gms + 2 tbsp.
Baking Powder – 1tsp.
Soda-bi-carb – ½ tsp.
Condensed Milk – 200 gms
Tutti Fruti – 100 gms
Vanilla Essence – 1 tsp.
Salted Butter (at room temperature) – 100 gms
Step 1: Add 2 tbsp. of the maida to the tutti fruit and coat it well. Sieve off the excess flour and keep aside. Sieve the 125 gms of maida with the, soda-bi-carb and baking powder and keep aside.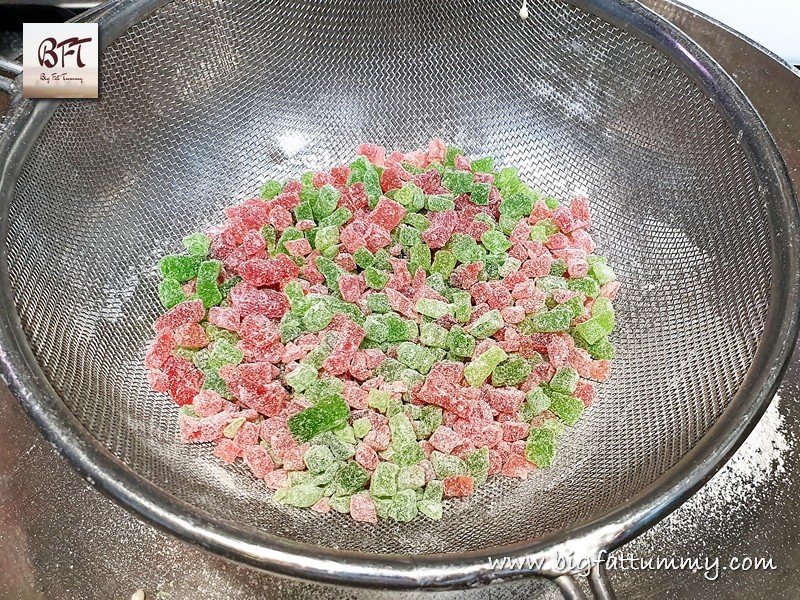 Step 2: Grease a cake tin mould (4 x 8 inch) with butter and leave aside.
Step 3: Start the oven to pre-heat at 190° C.
Step 4: Take the butter and condensed milk in a bowl and mix well for 6 to 8 minutes using a wire whisk.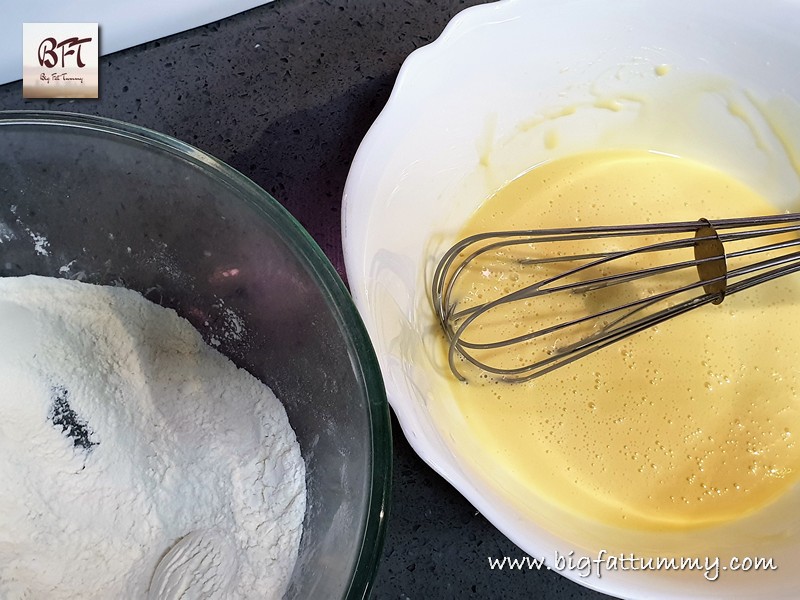 Step 5: Now add half the flour to it and whisk for a minute. Then add the remaining flour and whisk again.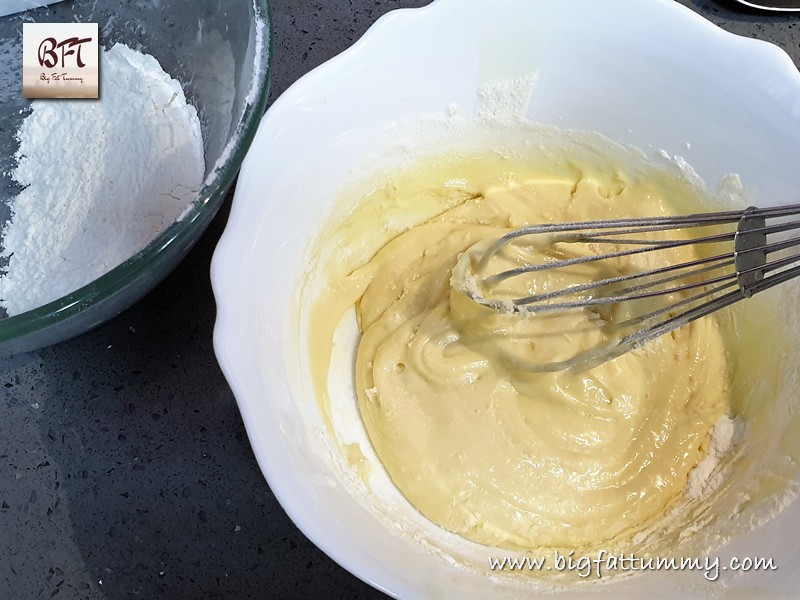 Step 6: Add 100 ml water at room temperature and whisk for 5 to 6 minutes till the batter turns smooth.
Step 7: Next add the vanilla essence and the tutti fruti and mix well. Pour the batter into the baking dish and spread evenly. Tap the dish to remove any trapped air.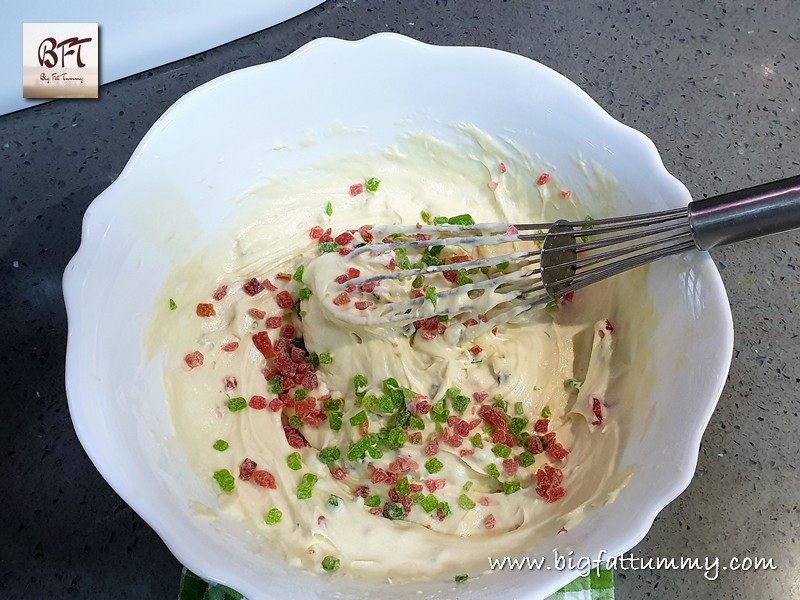 Step 8: Sprinkle some more tutti fruit on the top and then place in the oven. Set oven to 170° C and bake for 30 to 35 minutes. At the end of this time period use a thin knife or toothpick and pierce the cake to see it has baked. The fork or toothpick must come out clean if the cake is baked, else bake for 5 more minutes (baking time depends on the type of oven you use).