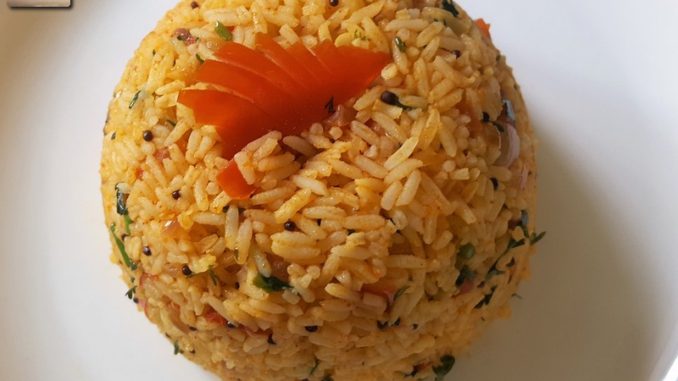 Have leftover rice and don't want to waste it! Keep it in the refrigerator to make this quick and easy recipe of tomato rice the next day (you can cook fresh and use too). Serve it hot with a vegetable preparation of your choice or raita. Thank you Misu (Madhouse Balcao) for sharing your mum-in-law's recipe.
Serves: A family of four
Prep. Time: 10 mins
Cooking Time: 20mins
Ingredients:
[Standard Measure – 1 cup = 200 ml.]
Cooked Rice (at room temperature) – 4 cups
Onions (finely chopped) – 2 medium
Tomatoes (finely chopped) – 3 medium
Green Corriander Leaves (finely chopped) – ½ cup
Garlic (finely chopped) – 4 cloves
Mustard Seeds – 1 tsp. or less
Kashmiri Red Chilly Powder – 1 tsp.
Cumin Seed Powder – ½ tsp.
Corriander Seed Powder – ½ tsp.
Turmeric Powder – ¼ tsp.
Ghee / Oil – 2 to 3 tbsp.
Salt – to taste
Step 1:     Heat the oil / ghee in a pan large enough to accommodate the rice. Throw in the mustard seeds and when they splutter add the garlic and sauté for a few seconds on low heat. Add the onions and sauté till it changes colour and becomes soft.
Step 2:     Next add the tomatoes and sauté for a minute. Add the spice powders and cook till the tomatoes are soft.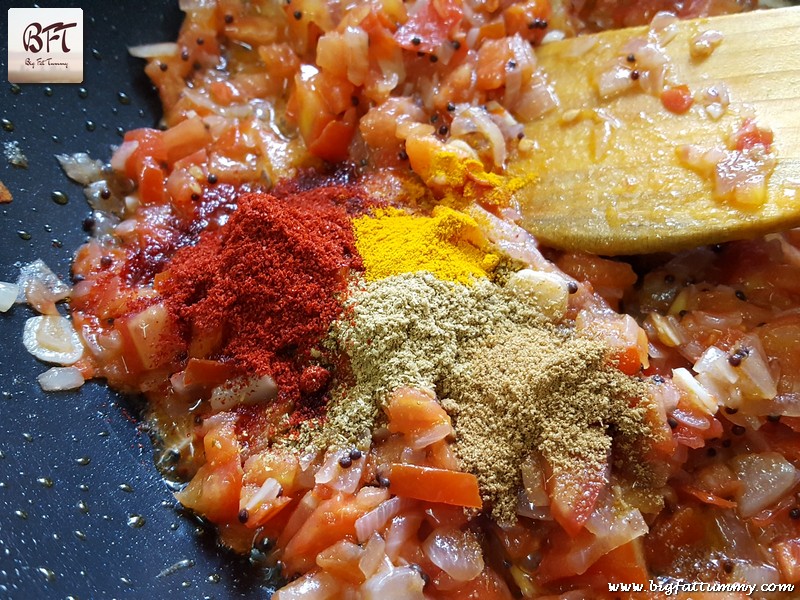 Step 3:     Add the rice and stir it gently for a minute. Cover and cook for 5 mins. Add the chopped corriander and give a quick stir.