This recipe for a Choco Walnut Fudge is a rustic recipe that you can prepare in 15 minutes. The flavour of walnuts, however, is only for people of acquired tastes. But the benefits of walnuts are many fold. The Choco Walnut Fudge is not too sweet, crunchy and will stay good for at least a fortnight. It also does not require refrigeration.
Yield: 600 gms
Prep. Time: 15 Mins.
Cooking Time: 15 to 18 Mins.
Ingredients:
Condensed Milk – 1 tin (400 gm)
Cocoa Powder – 2 tbsp.
Castor Sugar – ½ tin (check note below)
Walnuts (chopped) – ¾ tin
Salted Butter – 1 tbsp.
Step 1:     Line a tray or plate with parchment paper.
Step 2:     Take the condensed milk, castor sugar and cocoa powder in a non-stick pan and mix. Place on medium high heat and cook stirring continuously for 6 to 8 minutes.
Step 3:     Once tiny bubbles appear on the surface, add the butter and cook stirring continuously on medium high heat till the mixture starts leaving the sides of the pan (about 3 to 4 Mins).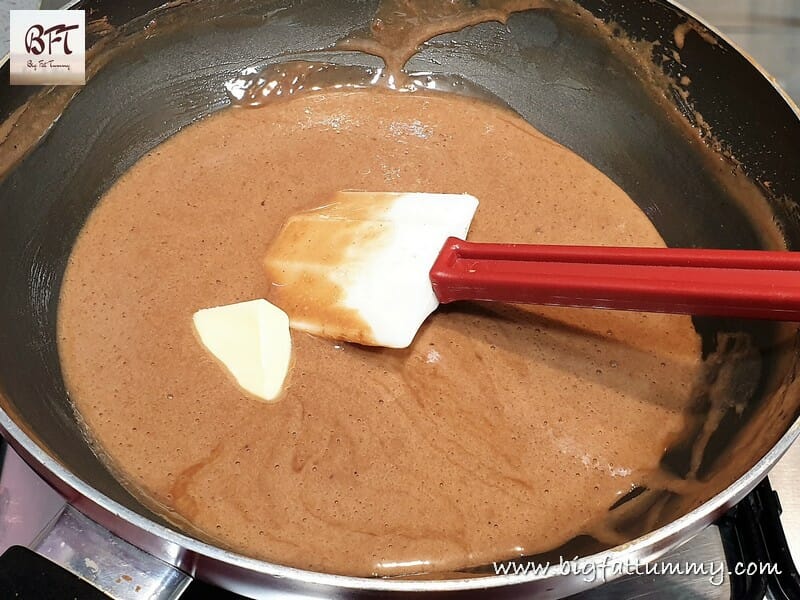 Step 4:     Add the walnuts and cook for another 4 to 5 minutes till it starts coming together and forms a mass.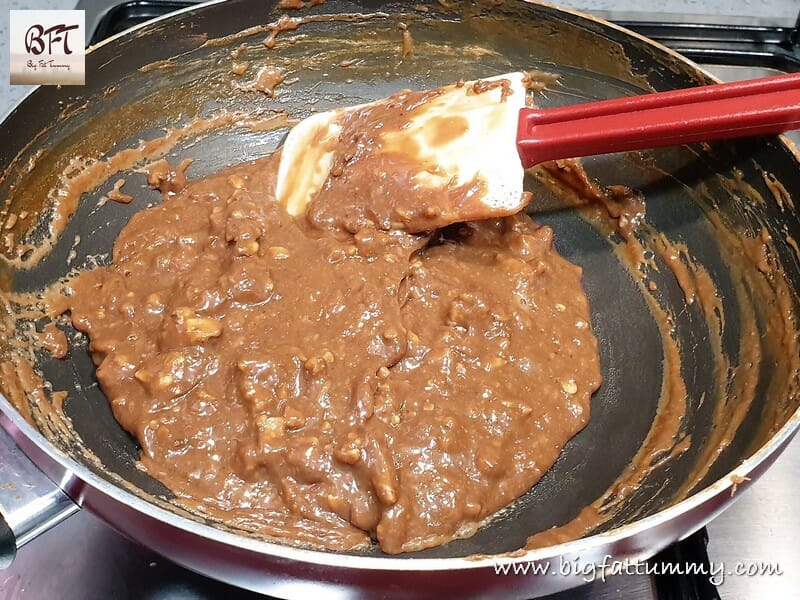 Step 5:     Transfer the fudge onto the tray and level out using a buttered butter knife. Let it set for 30 minutes.
Step 6:     Mark and cut into squares (the fudge will be sticky at this stage). Leave to dry overnight.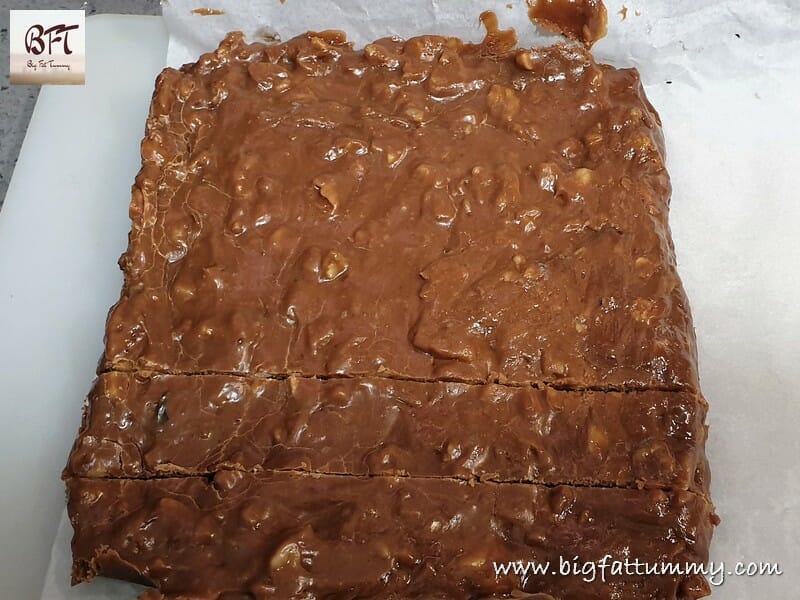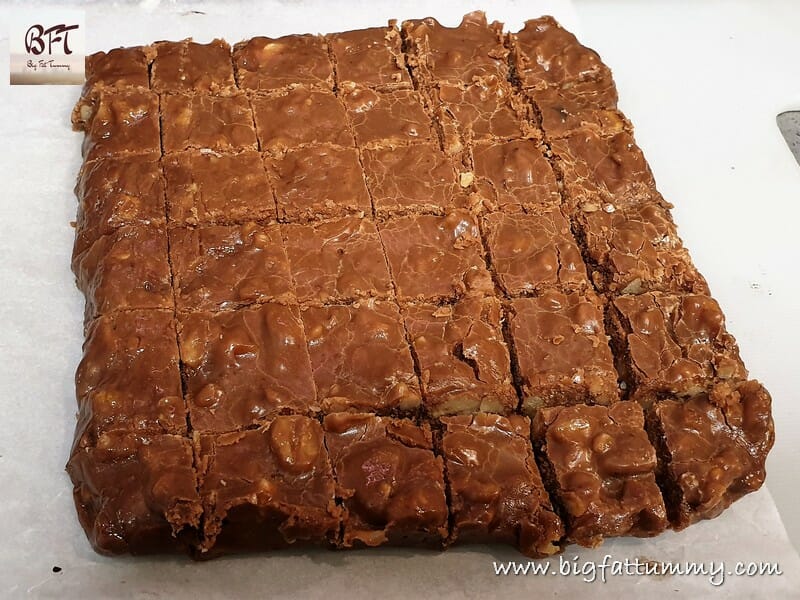 Step 7:     A crust will form on the fudge the next day and it will turn hard. Break the squares into pieces and store in an airtight container.
Notes:
I've measured the ingredients using the condensed milk tin on intuition and have hence given the quantities accordingly.
The 15 minutes specified is when using a non-stick pan as you can cook at a higher heat without the fudge sticking.
You can use cashew nuts in place of walnuts if you do not like the taste of walnuts.
Use only castor sugar!