Sanna is a rice dumpling prepared by Goans and Mangaloreans. The plain sanna (see here) is used like a bread to eat your favourite dish. You can make many variations. When the sanna is made with jaggery , it serves as a sweet snack. Similarly, the Ponsache Sanna Jackfruit Dumplings are made with the seasonal jackfruit fruit and can be enjoyed as a tea time snack. You can serve it hot or cold and it just tastes yummy. Also, these do not require yeast or toddy to prepare the batter.
Yield: 8 to 10 Pieces
Prep. Time: 15 Mins. + 2 hrs. (soaking) + 2 hrs. (standing)
Cooking Time: 12 to 15 Mins.
Ingredients:
[Standard Measure – 1 cup = 200 ml.]
White Rice (pref. Sona Masuri] – 1 cup
Jackfruit Kernels [Gores] (deseeded) – 20 medium
Coconut (semi-ripe, grated) – 1 cup
Sugarcane Jaggery (powder or grated) – 6 tbsp. or to taste
Salt – ½ tsp. or to taste.
Step 1:     Wash the rice thoroughly and soak for 2 to 3 hours.
Step 2:     After the rice is done soaking, drain it and grind it coarsely with ¼ cup water (the rice should be of a coarse texture like rawa [semolina]) Transfer to a bowl and keep aside.
Step 3:     Grind the coconut along with ½ tsp. salt for 1 to 2 pulses (yes, we want to leave the coconut coarse too). Transfer the coconut into the bowl containing the ground rice and mix well.
Step 4:     Grind the deseeded jackfruit kernels to a smooth puree. Add this puree to the rice-coconut mixture and mix.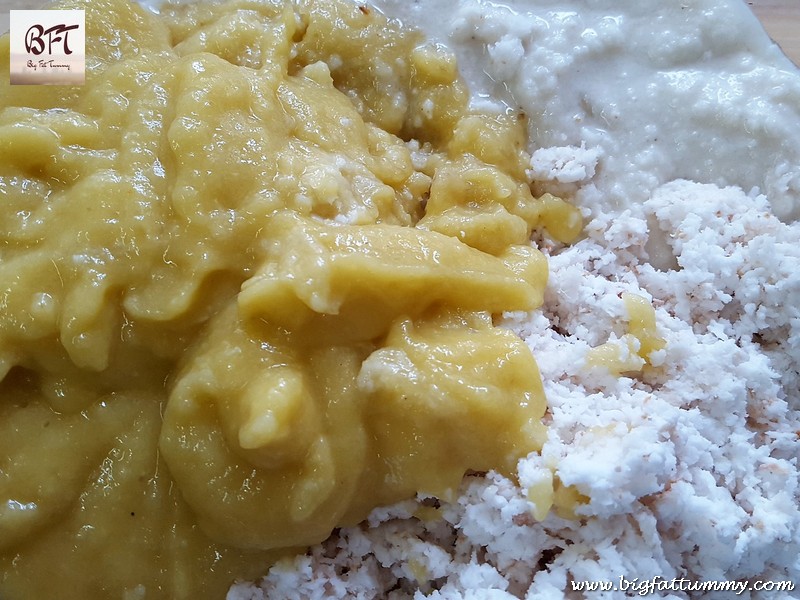 Step 5:     Add the jaggery and mix well. Leave aside for 1 ½ to 2 hours (the batter should be thick but should drop off the spoon).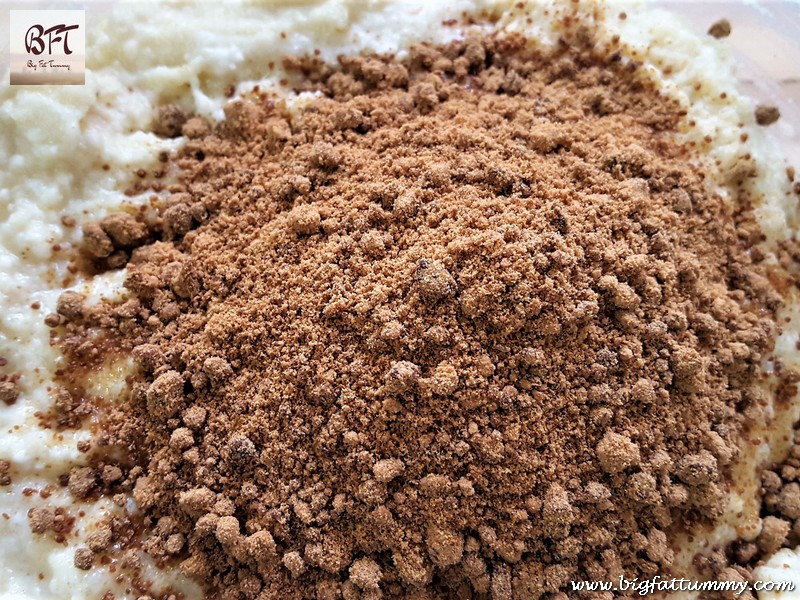 Step 6:     Meanwhile place a steamer on heat with water and let the steam build up.
Step 7:     Grease 8 to 10 small vattis / moulds with ghee. Pour the batter into the moulds and steam for 12 to 15 minutes or till done (pierce the sannas with a tooth pick to check if done, the toothpick should come clean).
Tips:
I've used the hard variety (kappa) of jackfruit.
Don't steam for too long as the sannas will turn hard and dry.