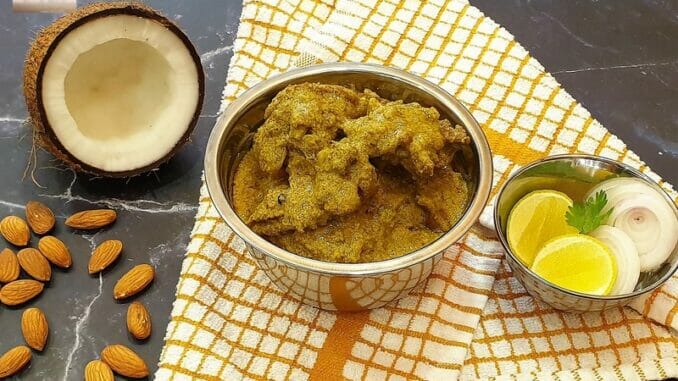 The Mutton Badami Curry is made with a base of coconut and almond thereby reducing the coconut in the curry. It's a mild and easy to make thick curry and goes well with chapatis.
Serves: A Family of Four
Prep. Time: 30 Mins.
Cooking Time: 40 Mins.
Ingredients:
Mutton – 500 gms
For the Masala Paste:

Almonds (soaked in warm water) – 12

Coconut (lightly roasted) – ½ cup

Light Green Chillies – 4 to 6

Corriander Leaves – ¼ cupsrdwe

Chilly Powder – 1 tsp.
Garam Masala Powder – 1 tsp.
Turmeric Powder – ¼ tsp.
Cinnamon – ½ inch
Cloves – 3
Green Cardamom – 2
Black Cardamom – 1
Mace – ½
Black Pepper Corns – 6
Bay Leaves – 2
Lime – ½ medium
Onions (chopped) – 2 medium
Curds – 2 tbsp.
Ghee – 2 tbsp.
Salt – 1 tsp.
Step 1:     Wash the mutton and drain well. Add to a pressure cooker and add 1 tsp. Salt, the juice of the ½ lime, curds, turmeric powder, red chilly powder, garam masala powder, cinnamon, cloves, green cardamom, black cardamom, mace, peppercorns and bay leaves to it and mix and keep aside.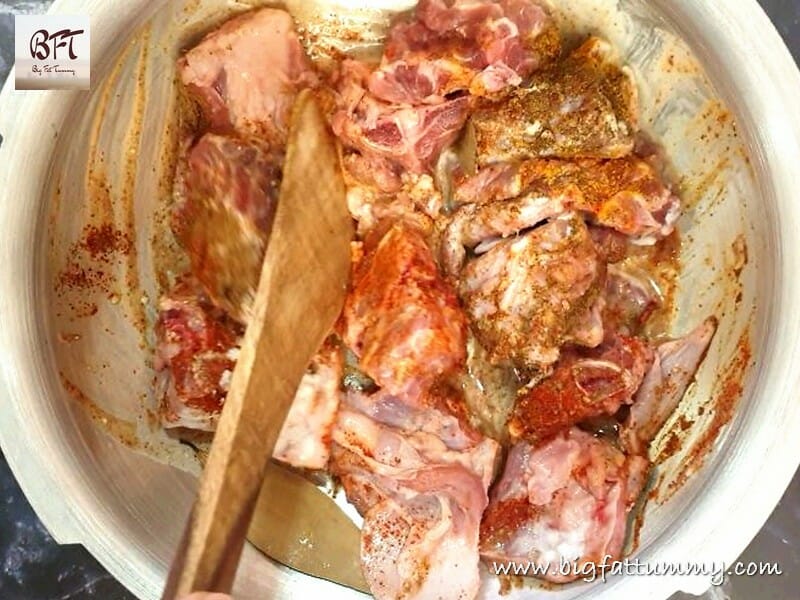 Step 2:     Grind the ingredients for the masala paste using a little water.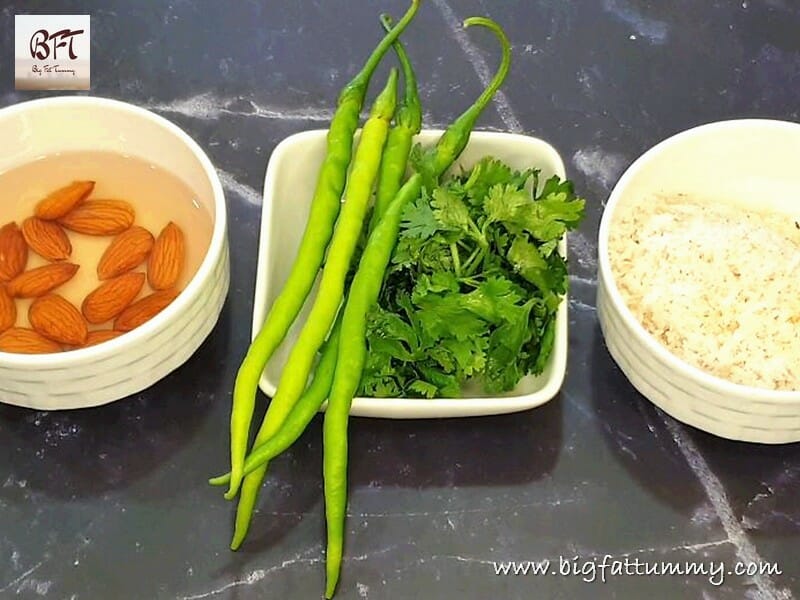 Step 3: Keep the pressure cooker on high heart and saute the mutton for a few minutes till its juices release. Then add 1 cup hot water and pressure cook on high heat till the 1st whistle. Then lower the heat and cook for another 20 minutes.
Step 4: Meanwhile, place another pan on heat and add to it the 2 tbsp., of ghee. Add the chopped onions and fry them till light golden.
Step 5:    Later, open the pressure cooker and add the fried onion to the cooked mutton. Also add the ground masala paste. Mix and cook uncovered for 5 minutes or till the gravy thickens as per your liking.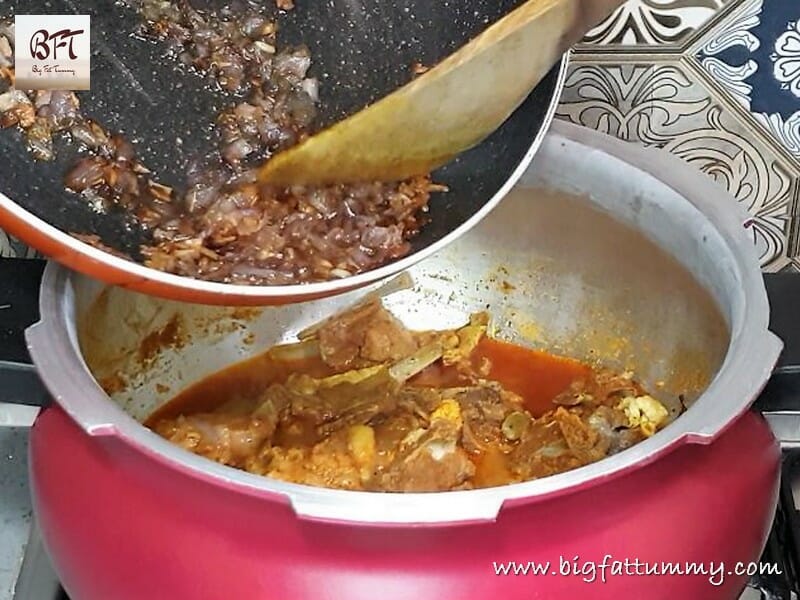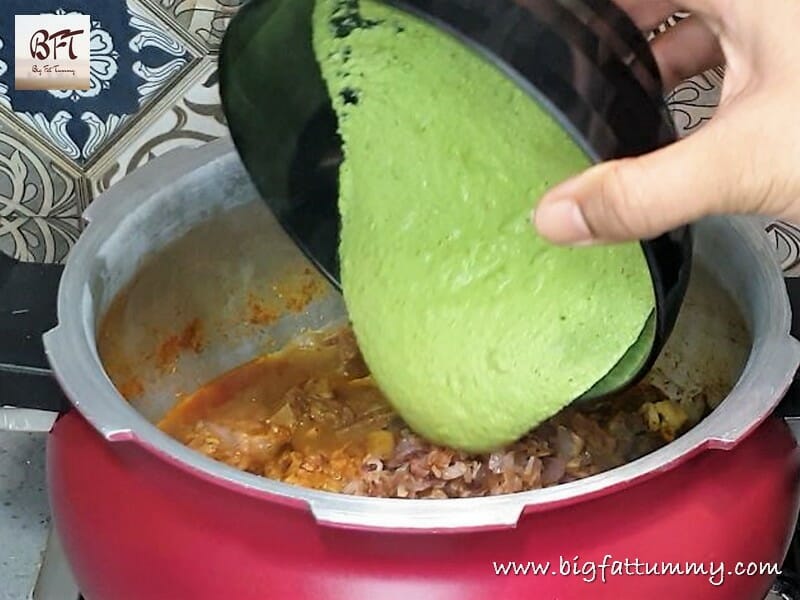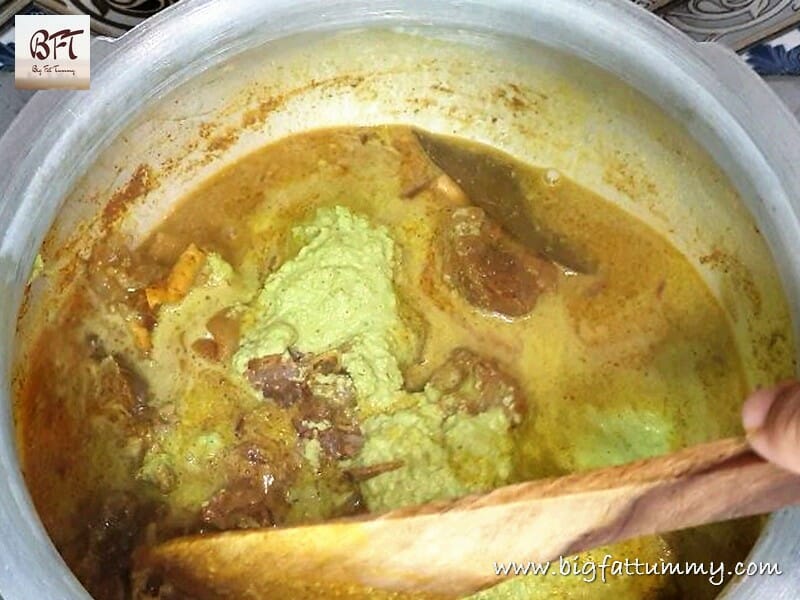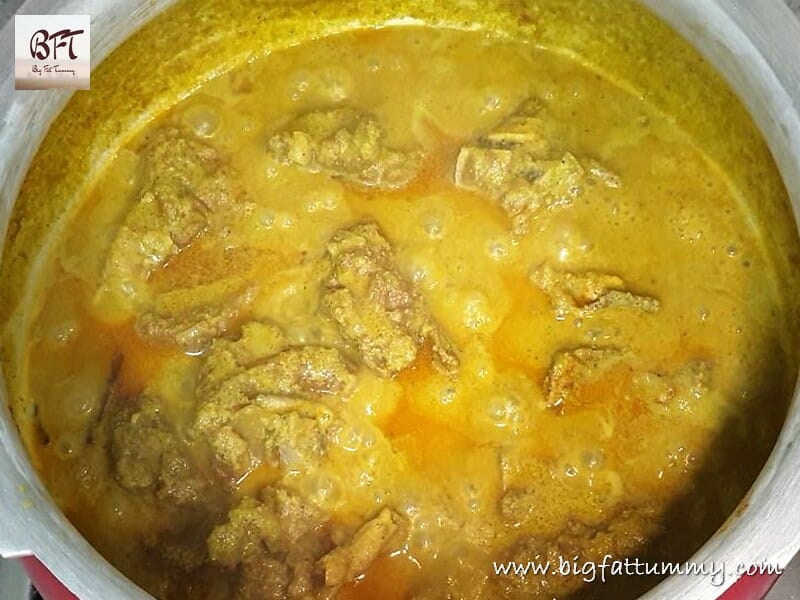 Watch the Video