A dry preparation of lady finger, known as Bende Sukkem, this variation uses a sprinkling of freshly grated coconut and is very popular in Goa. The Kokam gives it a light tang as well as helps reduce the sliminess of the okra. You can eat the Goan Lady Finger Stir Fry with hot chappatis or as a side dish with rice.
Serves: A Family of Four
Prep. Time: 15 Mins.
Cooking Time: 15 Mins.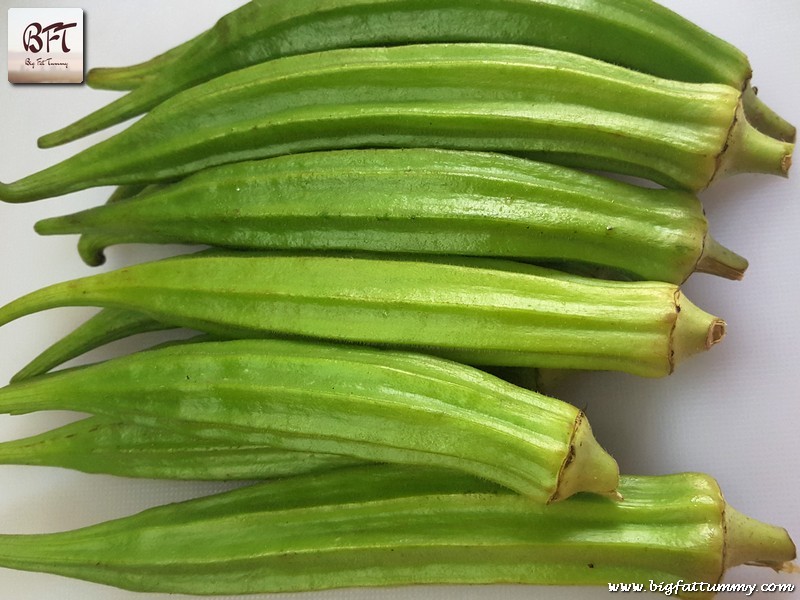 Ingredients:
Lady Fingers – 300 gms.
Onion (finely chopped) – 2 medium
Garlic (crushed) – 2 cloves
Dry Red Chillies (broken) – 2
Cumin Seeds – ½ tsp.
Grated Coconut – 2 tbsp.
Kokam Petals – 5
Oil 1 ½ tbsp.
Salt – 1 ¼ tsp. or to taste
Step 1: Wash and wipe dry the okra. Slice into ½ cm. pieces. Apply 1 tsp. salt and leave aside (This helps to reduce the sliminess).
Step 2: Heat oil in a pan. Add the cumin, garlic, red chillies and sauté for a few seconds on medium heat. Add the onion and saute for two to three minutes. Add the okra and stir on a high flame for 2 minutes. Add the Kokam. Cover and cook on low heat for 5 minutes.
Step 3: Open the lid, mix and add ¼ tsp. salt. Cook covered for another 3 minutes. Finally add the grated coconut and cook covered for another 2 minutes. Switch off the flame and keep covered for another 5 minutes before serving.
Serve with chappatis or as a side dish with rice.