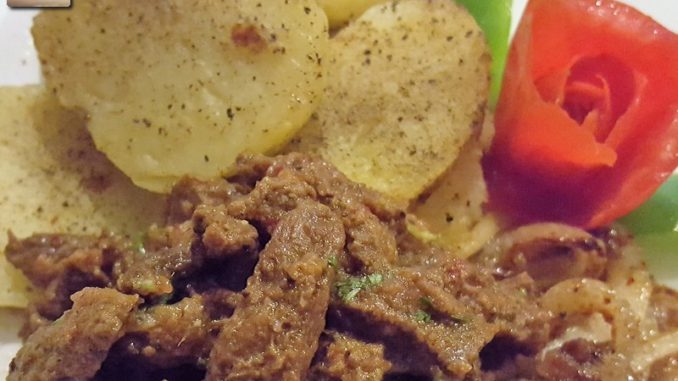 My boys are very fond of beef. And beef is very good for growing children. But children's liking for a particular dish can be very fickle. Hence, I have to try and cook many variations so that I can keep them interested. Try this Beef Tomato Roast to find out if your kids like it.
Serves: A Family of Four
Prep. Time: 20 Mins. + 1 hour to overnight (marination)
Cooking Time: 20 Mins. (active) + 35 Mins. (passive)
Ingredients:
Beef (cut into thin strips) – 500 gms.
Tomatoes (coarsely ground) – 2 medium
Potatoes (boiled and sliced into circles) – 2 medium
Onion (cut into rings) – 2 medium
Tumeric Powder – ½ tsp.
Pepper Powder – ½ tsp.
Kashmiri Red Chillies (broken into halves) – 4
Pepper Corns – 8
Cloves – 4
Cinnamon – ½ inch
Ginger Paste – 1 tsp.
Garlic Paste – 1 tsp.
Lime – 1 big
Sugar – a pinch
Oil – 1 ½ tbsp. + 1 tbsp.
Salt – 1 tsp. + 1 pinch or to taste
Step 1: Take the strips of beef in a bowl and apply 1 tsp. salt, juice of the lime, ginger and garlic pastes, and turmeric powder and mix well. Marinate in the refrigerator for an hour or overnight.
Step 2: Take a pressure cooker. Heat 1 ½ tbsp. oil. Add the cloves, cinnamon, red chillies and the pepper corns. Sauté on medium heat for a minute.
Step 3: Put in the beef strips and sauté on medium heat for 10 to 12 minutes till the beef changes colour.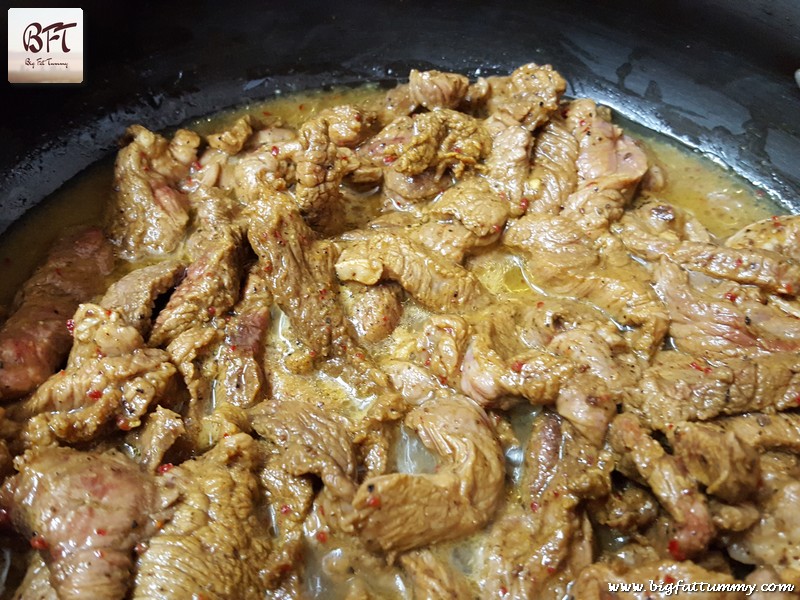 Step 4: Add the tomato paste and sauté for 6 to 7 minutes on low heat.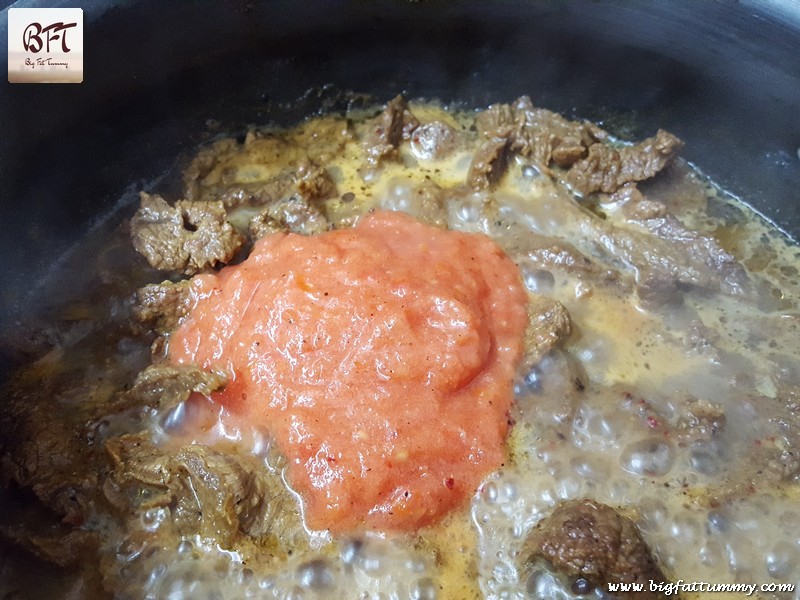 Step 5: Pour ¼ cup warm water and sugar into the pressure cooker, cover with the lid and cook on high heat till 1 whistle. After one whistle, switch to low heat and cook for 30 to 35 minutes. Switch off the heat and let the pressure release naturally.
Step 6: Open the lid of the pressure cooker and cook on low heat till the gravy is dry enough to coat the meat well.
Step 7: In another pan, heat 1 tbsp. oil and add the sliced potatoes. Season with a pinch of salt and pepper powder and cook the potatoes till done and browned on both sides. Do the same with the onion rings till caramelized and brown.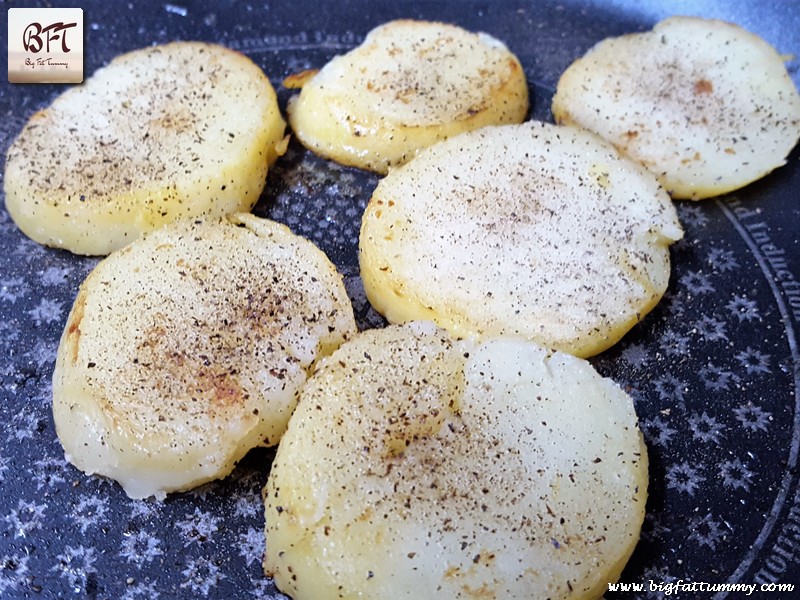 Serve the meat with the sliced potatoes and onions. Eat with pao or serve as a side dish with rice.