The Goan Ponsache Filoz is a pancake made with wheat flour and ripe jackfruit kernels. It is a yummy evening snack that jackfruit lovers will enjoy. It does not need to be topped with any syrup as it tastes good by itself. Serve it hot.
Yield: 8 pieces
Prep. Time: 5 Mins.
Cooking Time: 2 to 3 Mins. for each pancake
Ingredients:
[Standard Measure – 1 cup = 200 ml.]
Jackfruit Kernels (deseeded) – 8 + 2
Wheat Flour – 1 cup
Jaggery (grated or powdered) – ½ cup
Coconut (grated) – 1 /4 cup
Egg – 1
Ghee – 1 to 2 tbsp.
Salt – 2 small pinches
Step 1: Take the grated/powdered jaggery in a non-stick pan and add a little more than ¾ cups of water (190 ml). Keep the pan on low heat and let the jaggery melt and form a syrup. Switch off the heat and allow to cool.
Step 2: Take 8 of the jackfruit kernels in a mixer jar and puree them. Transfer the puree to a mixing bowl and add the egg and whisk well. Add ½ cup of the flour and whisk again. Then add the jaggery syrup and mix well. Finally add the remaining flour and whisk well to form a smooth batter of pancake consistency.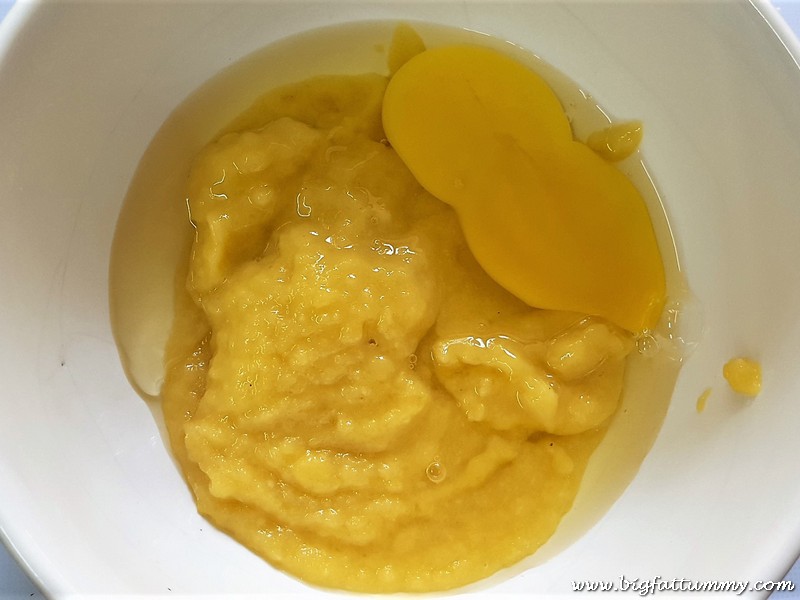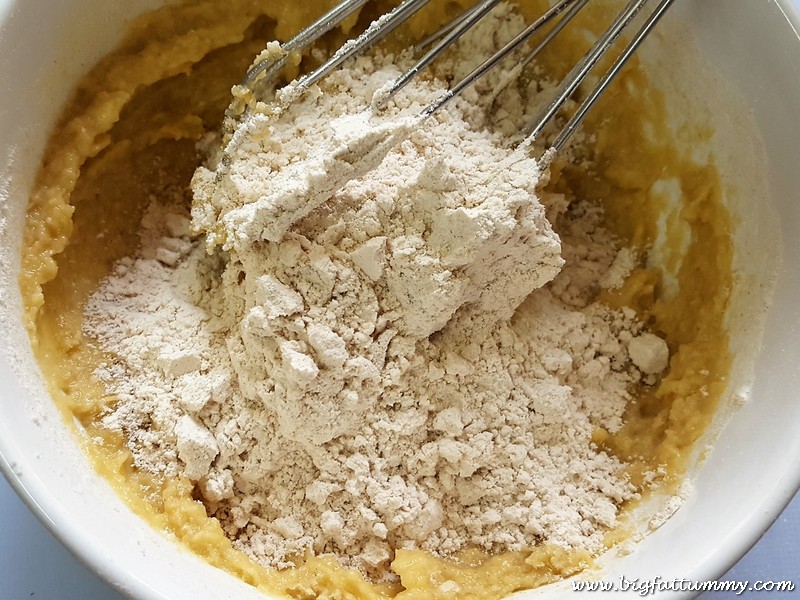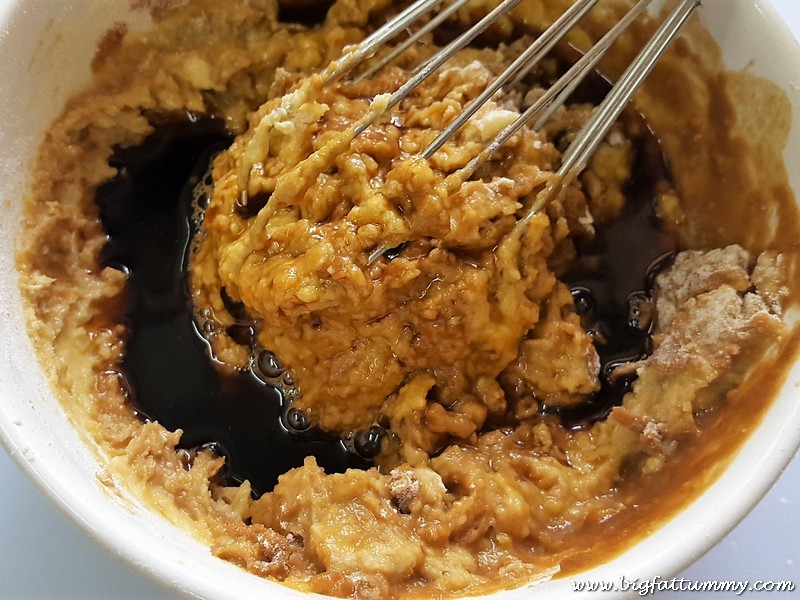 Step 3: Chop the remaining two jackfruit kernels into fine pieces and add to the batter. Also add the grated coconut, salt and mix well. Leave aside for 8 to 10 minutes.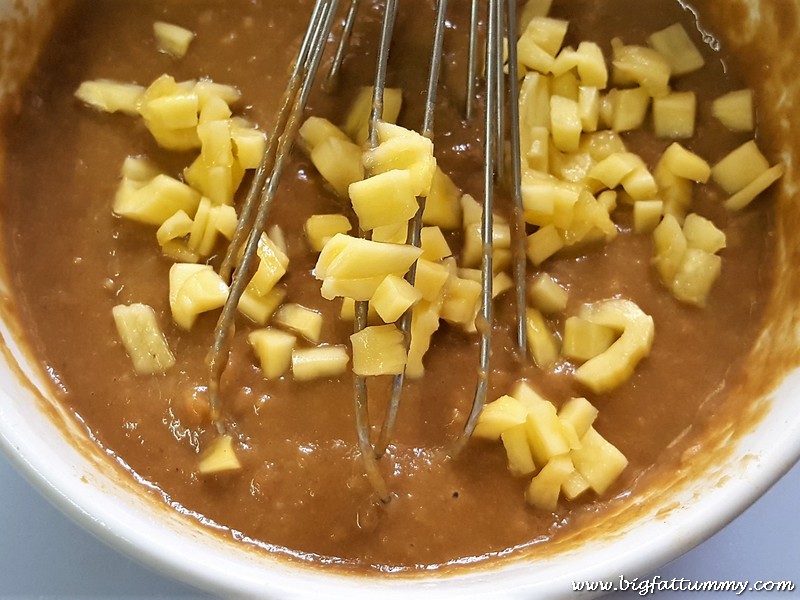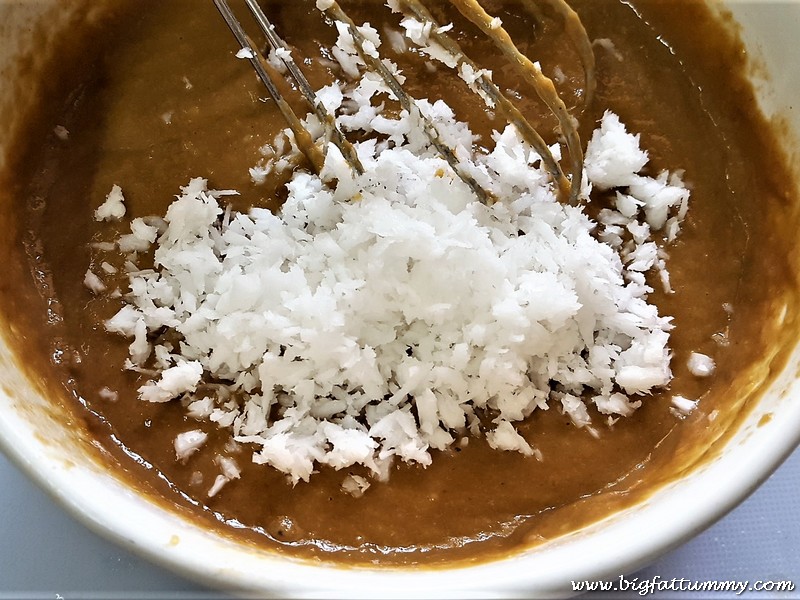 Step 4: Heat a pan and grease with ¼ tsp. ghee. Mix the batter and pour a ladle-full of the mixture into the pan. Cook on medium heat for 1 to 1 ½ minutes or till you see the sides browning and small bubbles forming on the top side. Flip over and cook for another 1 ½ to 2 minutes on medium heat till done.