The Date & Tamarind Chutney is a sweet and tangy chutney used in the preparation of numerous Indian savoury snacks called Chaat. You need to have this chutney handy when making these yummy and popular appetizers. [For making Chaat, you will also need the Garlic Chutney for Chaat (click here) and the Green Chutney for Chaat (click here)]
Prep. Time: 30 Mins + Soaking
Cooking Time: 30 Mins
Ingredients:
Dates (deseeded) – 50 gms
Tamarind (deseeded) – 50 gms
Sugarcane Jaggery – 200 gms
Kashmiri Red Chilly Powder – ½ tsp.
Sugar – 1 tbsp.
Black Salt – 1 tsp.
Step 1:     Soak the tamarind, dates and jaggery in 500 ml boiling hot water for 2 to 3 hours till the tamarind and dates soften and the jaggery melts. Later strain and reserve the liquids.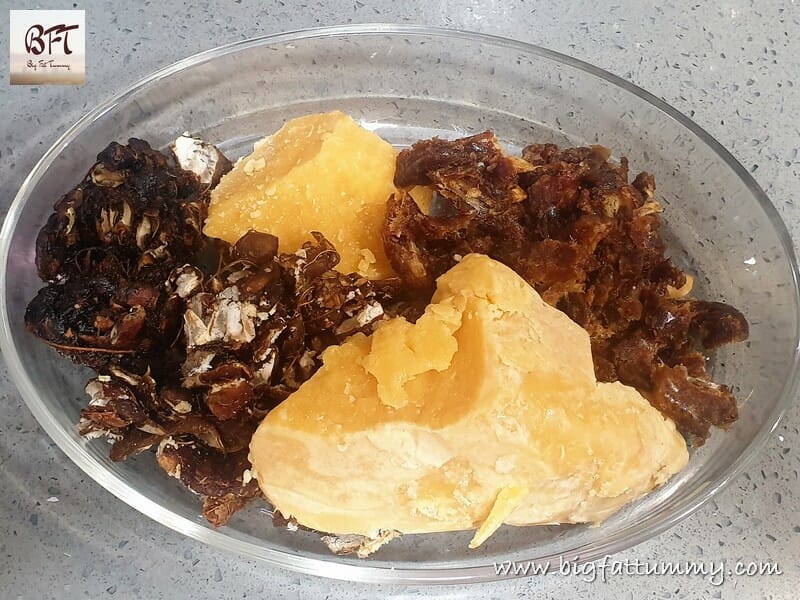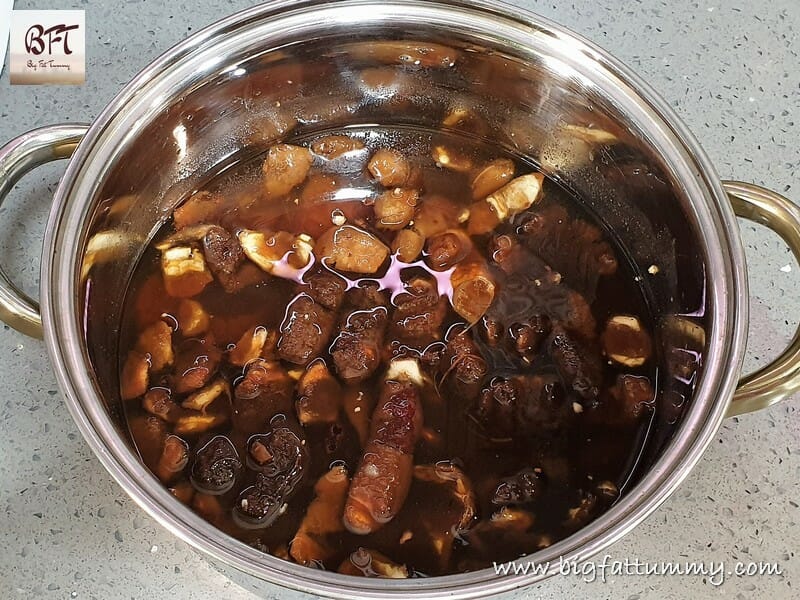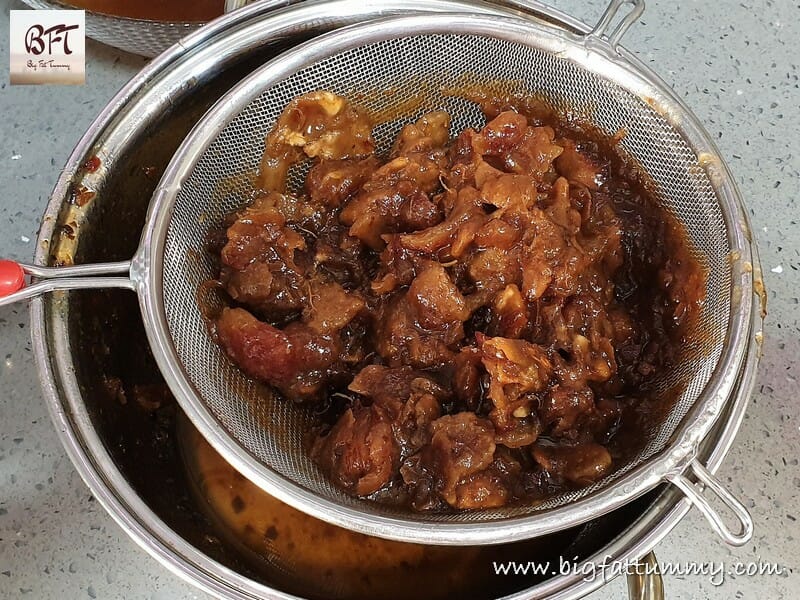 Step 2:     Take the strained solids in a grinder jar and grind till smooth and lump free (you can use some of the reserved liquids for this). Then strain the ground mixture with a fine mesh sieve (you need to use some of the reserved liquids to thin it). Take some of the strained liquids in the jar and rinse and strain any of the pulp that may be left and add to the liquids that you have reserved.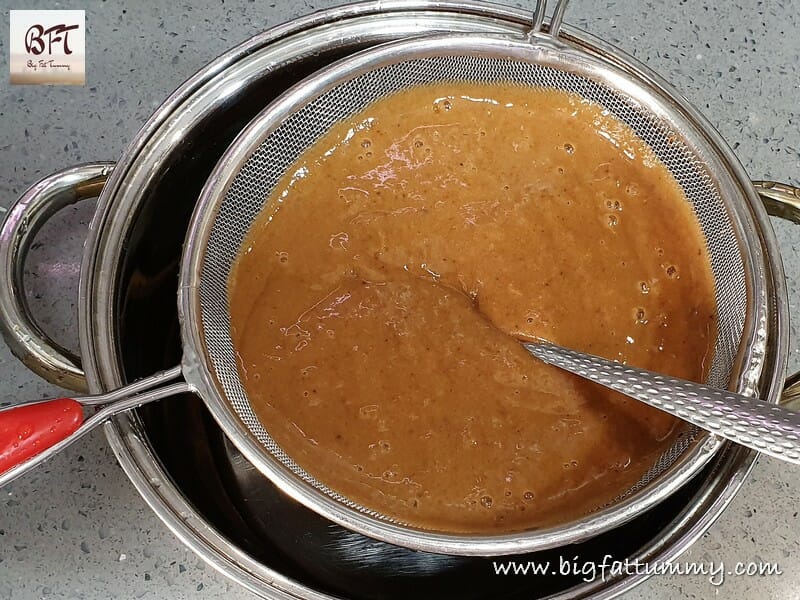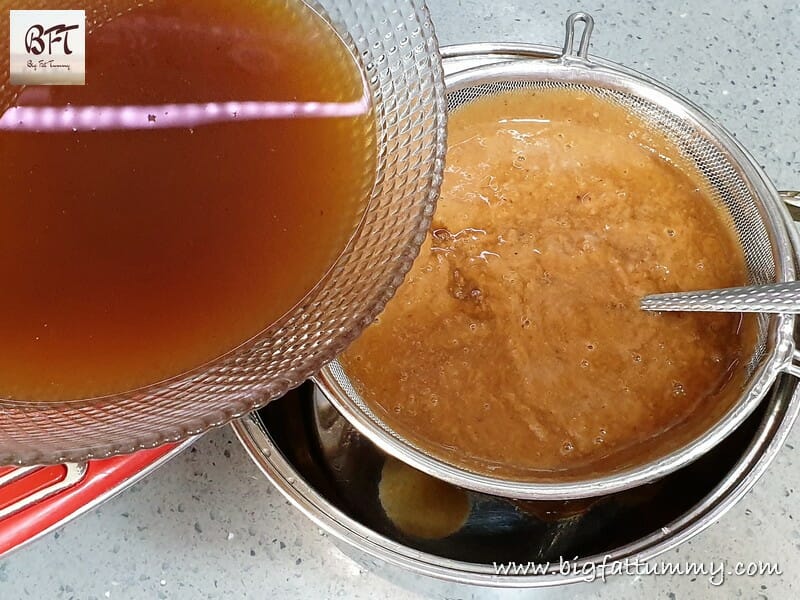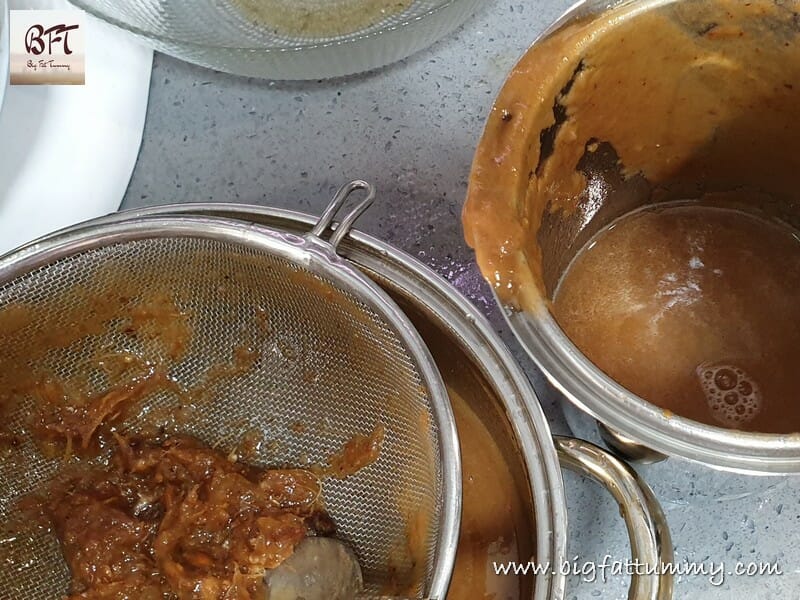 Step 3:     Transfer the strained mixture to a thick bottomed pan and switch on the heat. Add the salt, red chilly powder and mix. Bring to a boil whilst stirring in between. Then add the sugar and continue to simmer for 5 minutes on low heat. The chutney will turn glossy.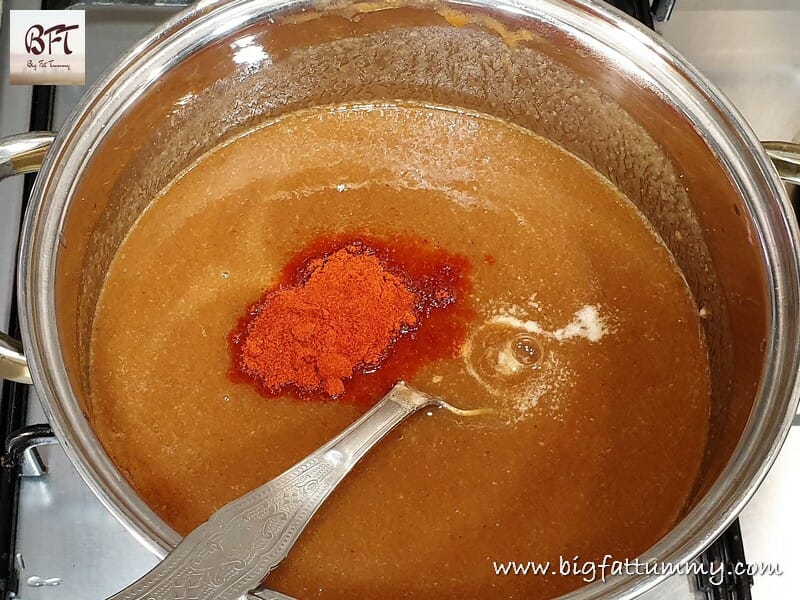 Step 4:     Switch off the heat and allow to cool completely. Use in your chaat or keep in the refrigerator in a sterile jar for up to a month.