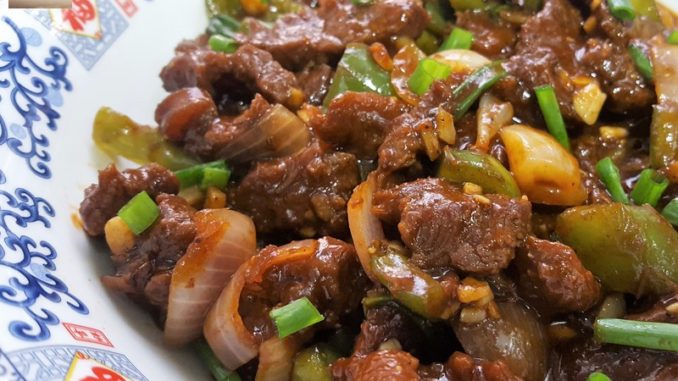 Inspired by the Goan beef chilly fry and east Asian cooking, I set out to make a beef chilly. The main ingredients being ready to use sauces. The results at the first attempt itself were fabulous. This dish will serve great as a starter or a side with Chinese preps. Great to serve as an appetiser with drinks also.
Serves: 4 to 6 Persons
Prep. Time: 20 Mins.
Cooking Time: 40 to 45 Mins.
Ingredients:
Beef (boneless, cut into strips – see here) – 600 gms
Onions(cubed) – 2
Capsicum (cubed) – 1 large
Garlic (finely chopped) – 20 large cloves
Ginger (finely chopped) – 1 inch
Light Green Chillies (deseeded & slit) – 3 to 4 or as needed
Spring Onion Greens (cut into 1 ¼ inch pieces) –
Dark Soya Sauce – 1 tbsp.
Apple Cider / White Vinegar – 1 tsp. (optional)
Green Chilli Sauce – 1 tbsp.
Tomato Sauce / Ketchup – 3 tbsp.
Oyster Sauce – 1 tsp.
Red Chilli Sauce – 1 tbsp.
Black Pepper Powder – ½ tsp. or as needed.
Corn Flour – 1 tsp.
Oil – 2 tbsp. + 1 tsp.
Salt – ½ tsp. or as needed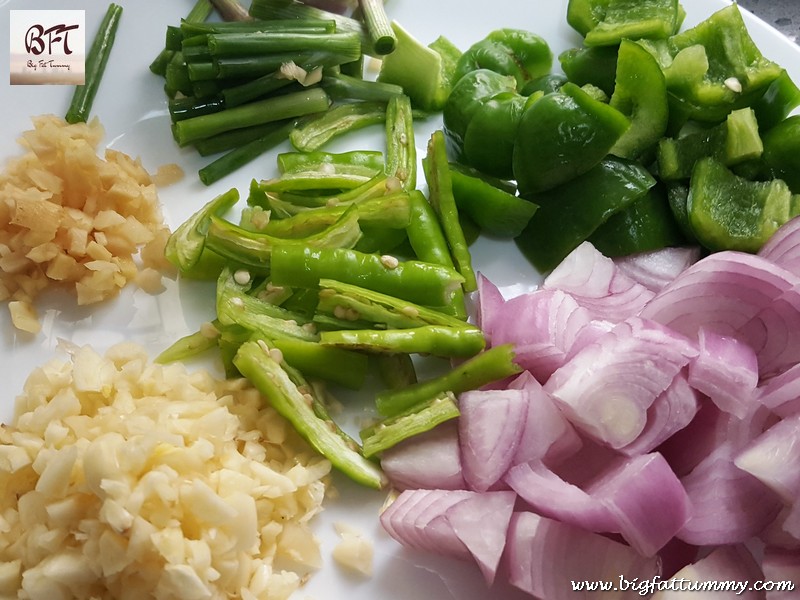 Step 1: Wash and drain the meat strips well. Apply ½ tsp. salt, 1 tsp. vinegar, soya sauce and green chilly sauce to the meat strips and leave aside for 10 minutes.
Step 2: Later, put the marinated meat strips in a pressure cooker and cook uncovered on medium heat for 6 to 8 minutes till its juices are released. Then put on the lid and cook on high heat till the 1st whistle.
Step 3: After the 1st whistle, switch the heat to low and cook for another 20 to 25 minutes (see note below). Switch off the heat and let the pressure release naturally. Then open the lid and drain the meat. Reserve the stock.
Step 4: Heat a wok/pan and add a tbsp. of oil. Add the garlic and ginger and sauté on high heat for 30 seconds. Next add the green chillies and sauté for another 30 seconds. Then add the onion and sauté for 2 minutes on high heat.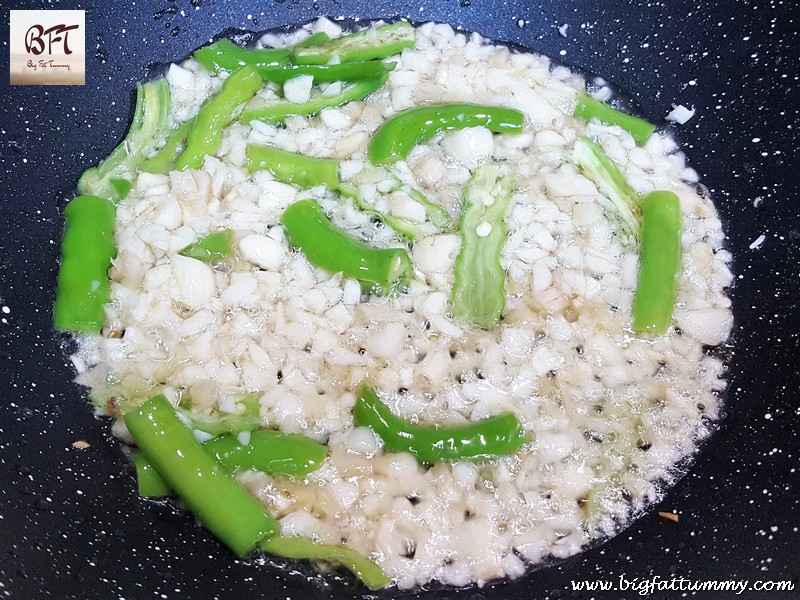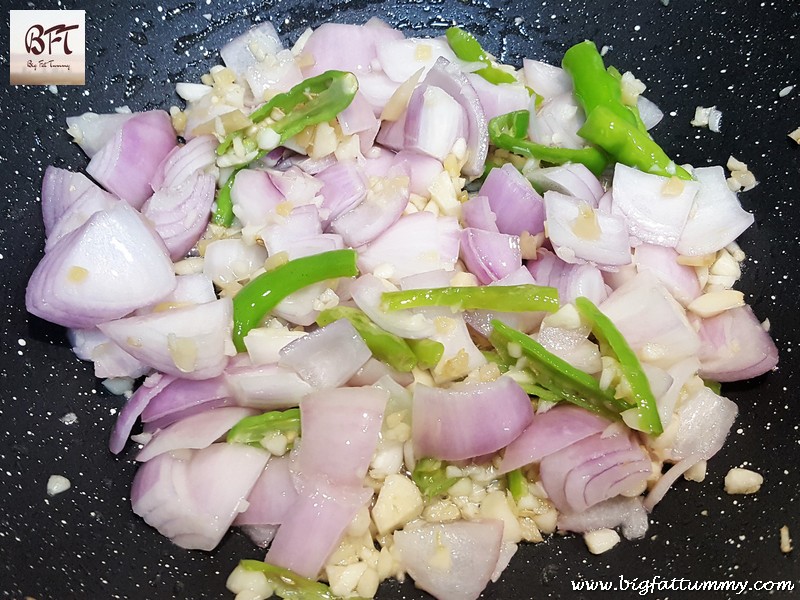 Step 5: Transfer the contents of the wok to a plate and keep aside. Heat another 1 tsp. of oil and add the capsicum and sauté for 2 minutes on medium heat. Remove and keep aside. Heat another tbsp. of oil and add the cooked beef into the wok. Stir fry for 2 to 3 minutes on high heat.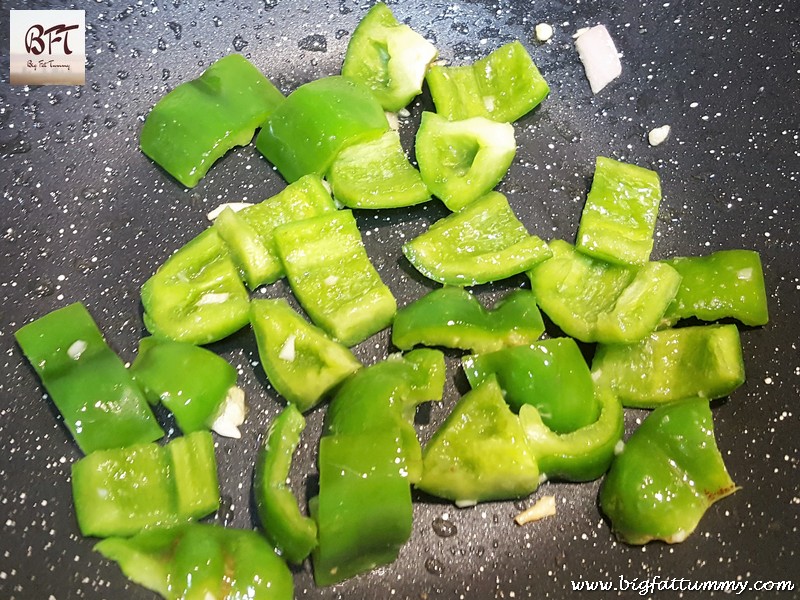 Step 6: Now add the pepper powder, red chilli sauce, tomato sauce and oyster sauce. Add ¼ tsp. salt and simmer on low heat for 2 minutes. Dissolve the corn flour in 100 ml of the reserved beef stock to make a slurry. Add the fried veggies and mix. Add the beef stock slurry to the beef in the pan and cook on medium heat till the gravy thickens and coats the meat well.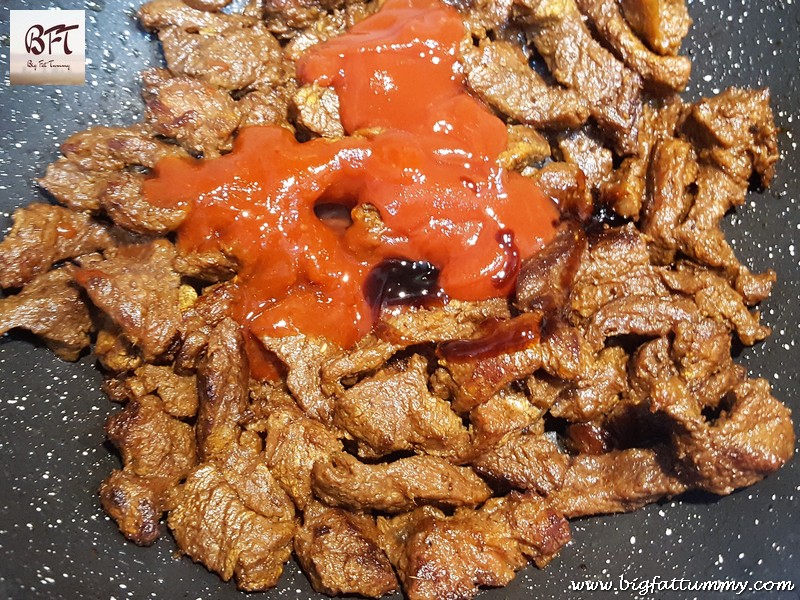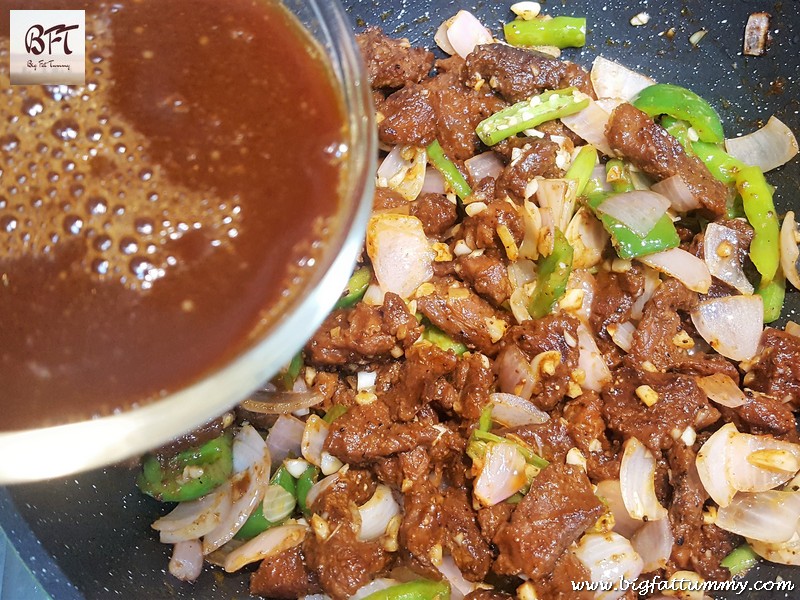 Step 7: Switch off the heat and add the spring onion greens. Cover and allow to stand for 5 minutes before serving. Enjoy.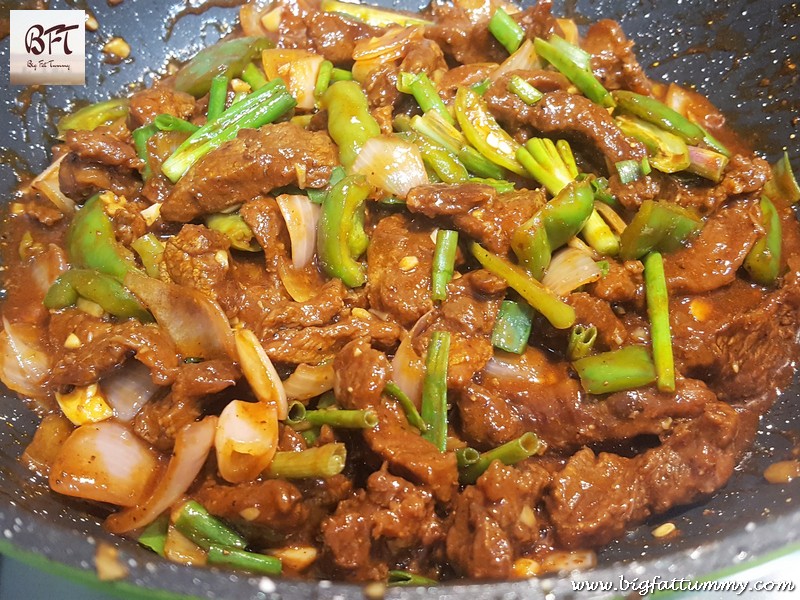 Note:
Sauces have salt content. Adjust your use accordingly.
Cooking time of the meat depends on you cut of meat. Maybe you can just boil and use without pressure cooking.
Don't skip the oyster sauce.