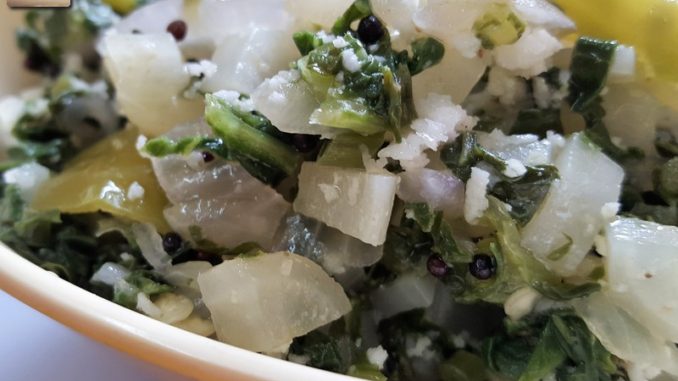 Goan Moolo Bhaji is a dry preparation of the radish vegetable. The recipe uses just green chillies, mustard seeds and a sprinkling of grated coconut. Magically, the pungent flavour of the radish is subsumed into a tasty vegetable dish that can be consumed with chapatis.
Serves: A Family of Four
Prep. Time: 15 Mins.
Cooking Time: 10 to 12 Mins.
Ingredients:
Moolo [Radish] – 6 to 8 small
Onion (sliced) – 2 small
Light Green Chillies (slit) – 2
Grated Coconut – 2 tbsp.
Mustard Seeds – 1 tsp.
Oil – 1 tbsp.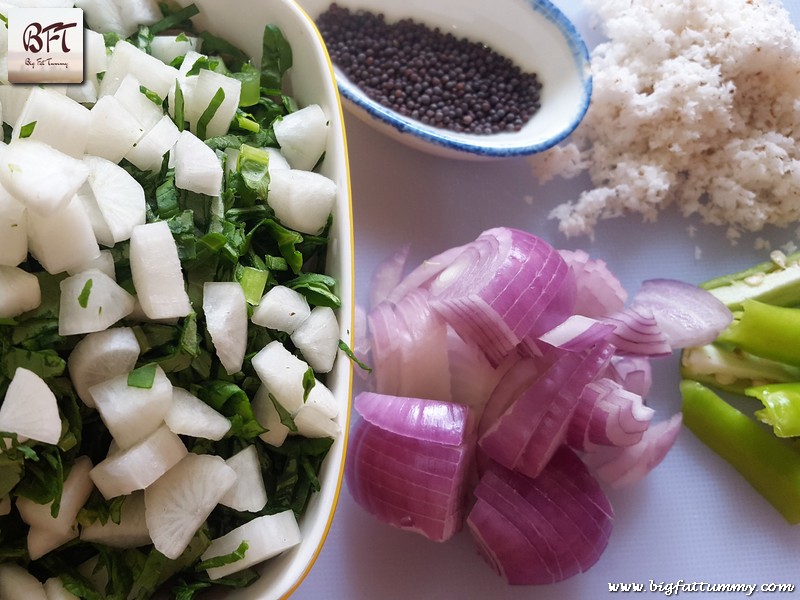 Step 1: Wash the radish well and chop into small pieces as shown in the picture.
Step 2: Heat oil in a pan and add the mustard seeds. When the seeds start to splutter, add the green chillies and give a quick stir. Add the onions and sauté for 2 to 3 minutes.
Step 3: Add the chopped vegetable and salt. Stir fry for a minutes. Cover and cook on low heat for 5 to 6 minutes, till done. Don't overcook, the vegetable must be cooked but crunchy. Sprinkle the grated coconut and cook covered for another minute.