Cheese Balls are a yummylicious snack to serve in your entrée party platter. Kids also love these and you could serve these as snacks in the evening or pack some for them to take to school. Anytime better than those processed snacks. The good thing is you can prepare the balls and keep in the freezer and fry when you need them (see notes at the end).
Yield: 28 to 30
Prep. Time: 45 Mins
Frying Time: 15 Mins
Ingredients:
[ Standard Measure : 1 cup = 250 ml ]
Maida [APF] – 1 cup
Cheese [Cheddar] (grated) – 200 to 250 gms
Salted Butter – 3 tbsp.
Baking Powder – 1 tsp.
Breadcrumbs – as needed
Eggs – 2
Salt – ¼ tsp.
Step 1: Add the baking powder to the flour and mix well. Keep aside.
Step 2: Take 1 cup water in a heavy bottomed or non-stick pan and once the water starts boiling, add the butter and let it melt. Then add ¼ tsp. salt (add ½ teaspoon if your butter is unsalted). Let it come to a boil.
Step 3: Lower the heat and add the flour-baking powder to the boiling concoction and stir continuously with a wooden or silicon spoon to avoid lumps and a dough is formed.
Step 4: Transfer to a deep bowl / plate and add the eggs one by one and mix well with a wooden spoon (the mixture will look sticky, but it will get drier as you mix)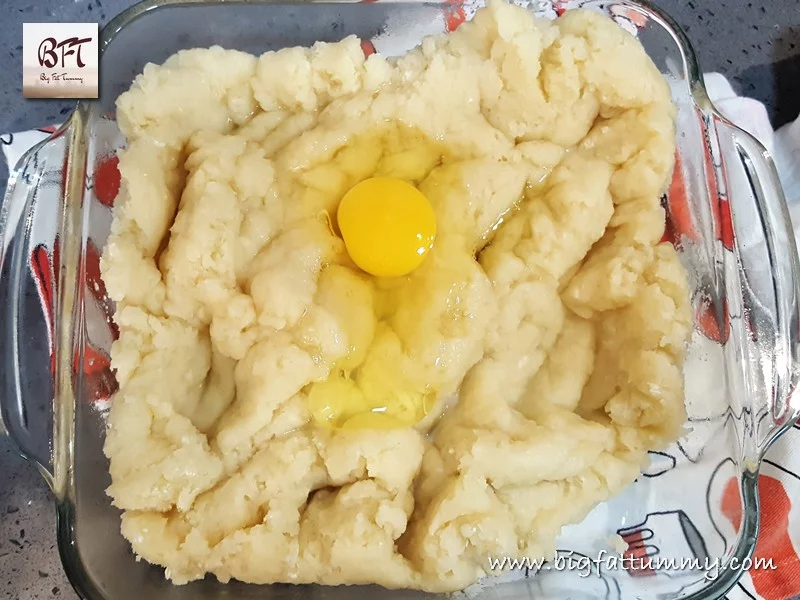 Step 5: Add the grated cheese and mix well.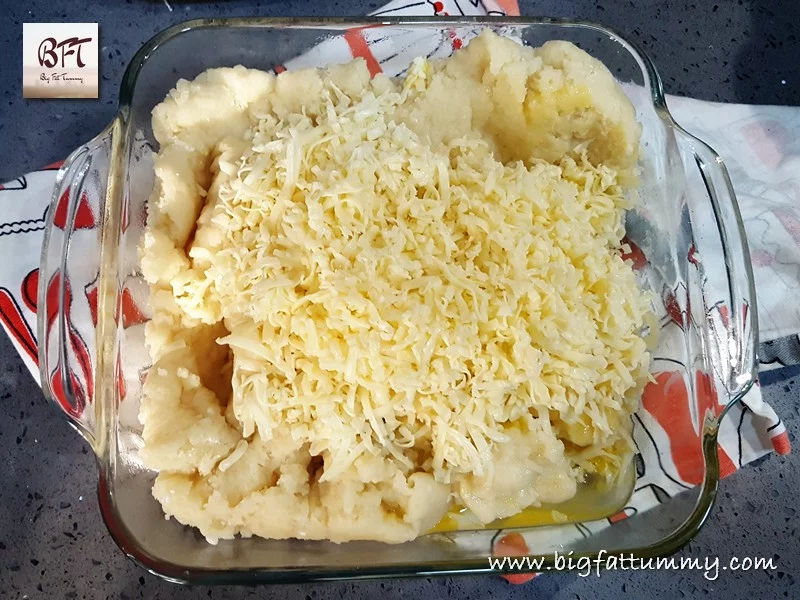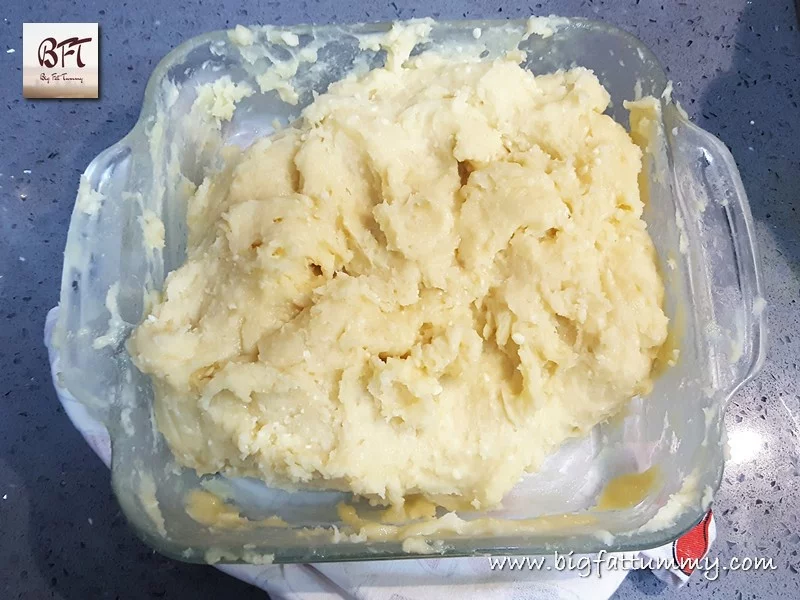 Step 7: Take the dough and divide into 28 to 30 portions. Roll them in your palm to form balls and roll in breadcrumbs and place on a tray / plate. Keep in the deep freezer for 60 minutes.
Step 8: After 60 minutes, heat enough oil as needed for deep frying and when hot reduce the heat to low and deep fry a few balls at a time till light golden. Take the balls out and increase heat to make the oil hot again and then switch to low heat and add the next round of balls for frying.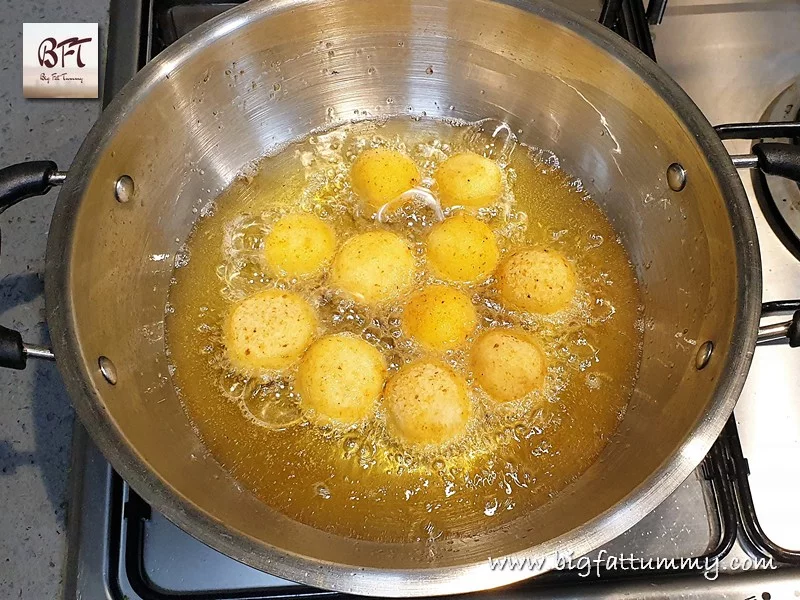 Notes:
Important: – The dough should be sticky for the breadcrumbs to stick to the balls. If the dough is not sticky you may have to add ½ of a whipped egg. If you want to store, line a flat container with parchment paper and arrange the balls in it. You can place one more layer over these by adding another parchment paper lining. Store in the deep freezer.