If you have adequate leftover rice (or you can cook some fresh) and some fresh prawns you can quickly turn it into a Goan style fried rice. The Goan Prawn Chilly Fry is basically the prawn chilly fry mixed with cooked rice.
Serves: 4 persons
Prep. Time: 30 Mins. + 20 Mins. (marination)
Cooking Time: 15 Mins.
Ingredients:
[ Standard Measure – 1 cup = 250 ml ]
Prawns (small or medium sized, shelled and deveined) – 300 gms. Cleaned
Cooked Rice – 5 cups
Onions (sliced) – 5 medium
Green Chillies (cut slanted) – 3 to 4
Garlic (chopped finely) – 10 to 12 cloves
Turmeric Powder – ¾ tsp.
Black Pepper Powder – 3 tsp.
Cumin Seed Powder – 1 tsp.
Juice of 1 small Lime
Green Corriander (finely chopped) – 2 tbsp.
Egg (beaten with a pinch of salt) – 1
Oil – 4 tbsp. + 1 tsp.
A pinch of sugar
Salt – 2 tsp. or to taste
Step 1: Marinate the prawns with the lime juice, ½ tsp. salt, ½ tsp. turmeric and one teaspoon of black pepper powder for 20 minutes.
Step 2: Heat 1 tbsp. oil in a frying pan. Add the marinated prawns and sauté for a minute or two on medium heat. Drain and keep aside.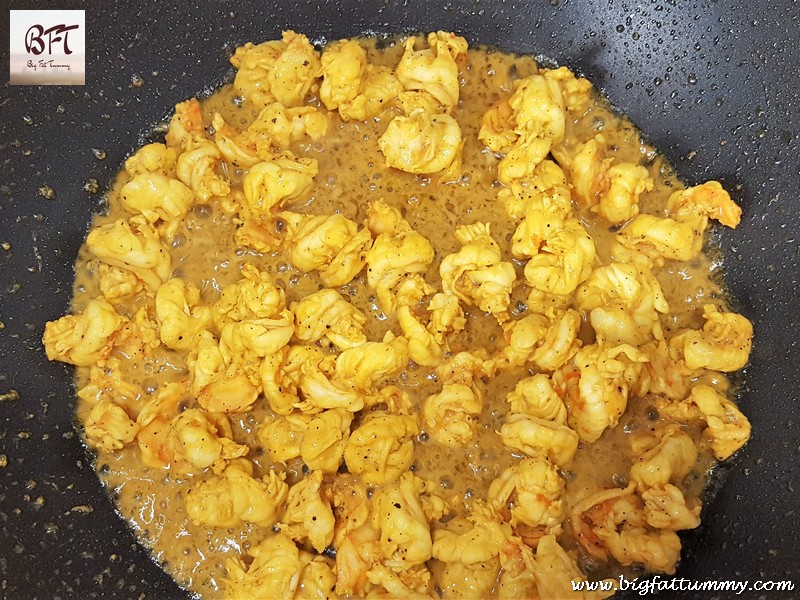 Step 3: In the same pan add 3 tbsp. oil. Sauté the garlic for a minute, add the onions and sauté for 3-4 minutes until translucent. Add the green chillies and mix for a minute.
Step 4: Add the pre-cooked prawns, remaining pepper, cumin seed powder, ¼ tsp. turmeric and stir fry for 3 to 4 minutes, turn off the heat and sprinkle 1 tbsp. of the coriander leaves.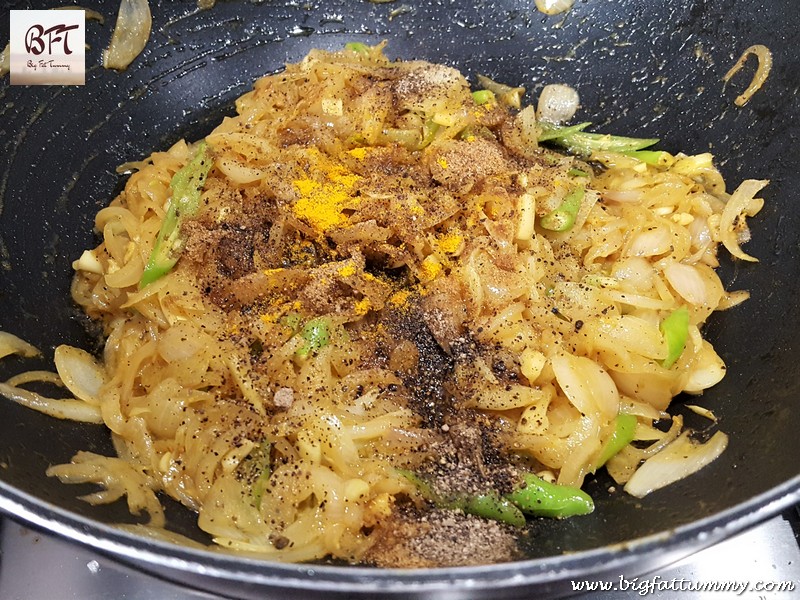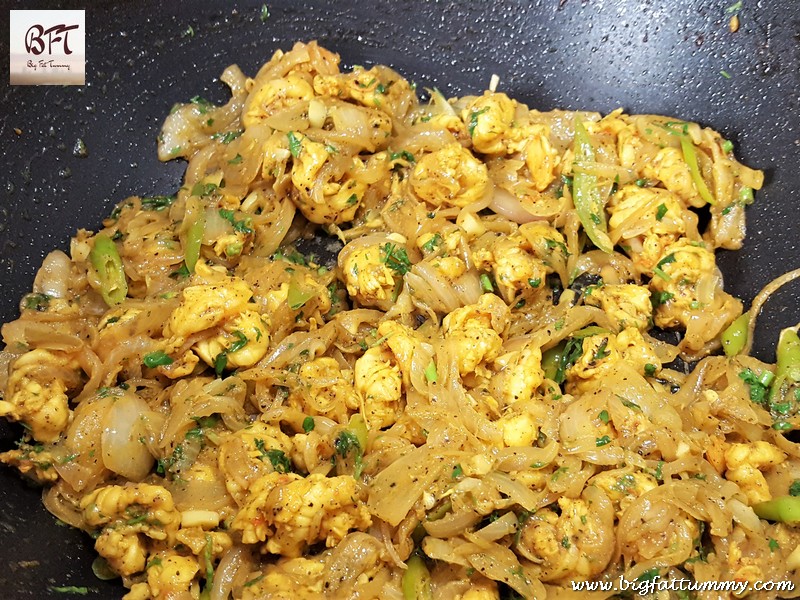 Step 5: In another frying pan, add 1 tsp. oil and heat. When hot add the beaten egg and cook on both sides. Remove from the pan and roll and cut into strips.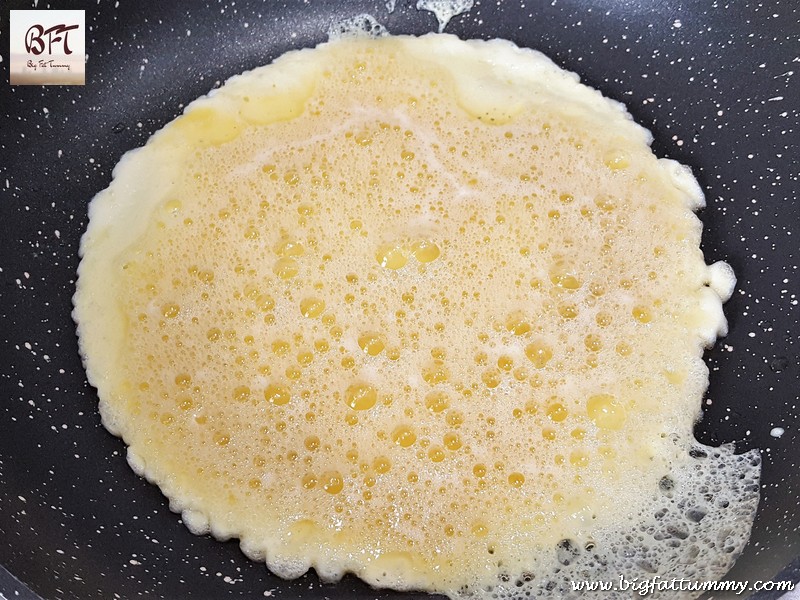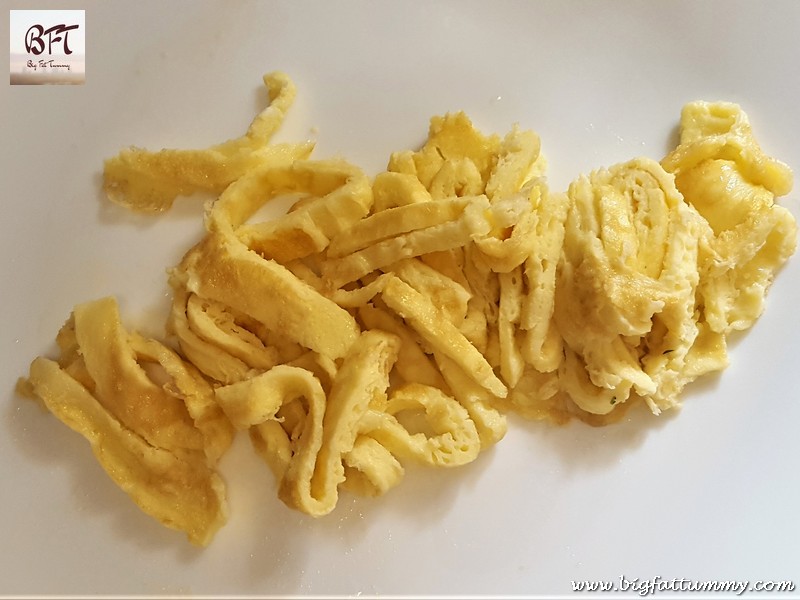 Step 6: Add the cooked rice to the prawn chilly fry and mix well. Garnish with the egg strips and 1 tbsp. green corriander and serve hot.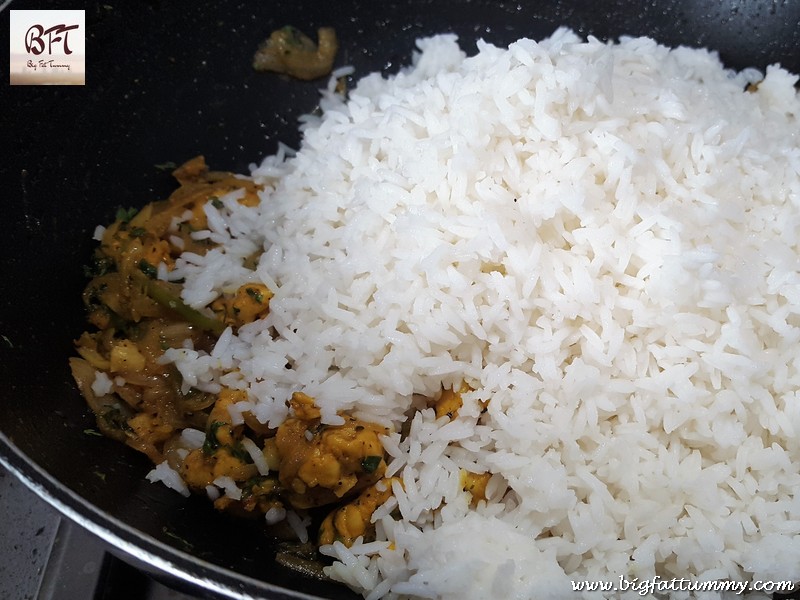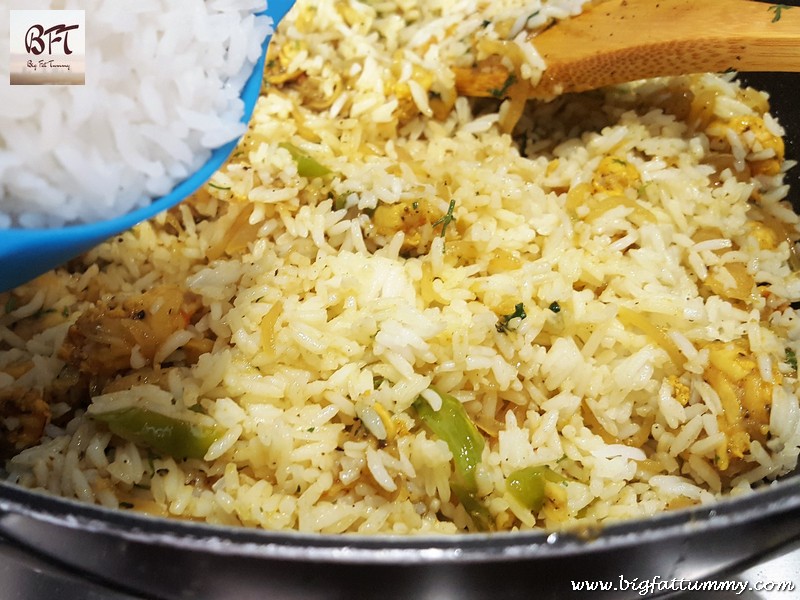 Note:
I have used big sized prawns. Hence I have chopped them.