The Eggless Chocolate Muffins / Cupcakes turn out delicious (to make cupcakes, follow the link in the last step). Made with cocoa and not just colour and essence they have a rich chocolate taste. This is an easy recipe to make soft and moist muffins – they turn out moist because of the use of oil. You just need to keep the wet and dry ingredients ready and you can whip these beauties in a jiffy. You will need a muffin tray and paper liners.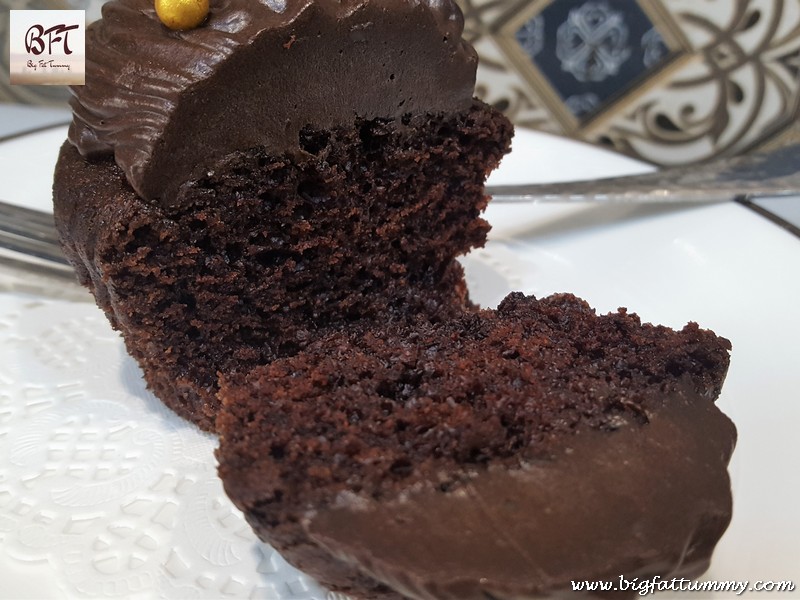 Yield: 10 to 12 Muffins
Prep. Time: 20 to 25 Mins.
Baking Time: 25 Mins.
[Standard Measure – 1 cup = 250 ml]
Dry Ingredients:
Maida [APF] – 1 ½ cup
Cocoa – ½ cup
Castor Sugar – 1 cup
Baking Soda – 1 tsp.
Salt – ½ tsp.
Wet Ingredients:
Milk (lukewarm) – 1 cup
White Vinegar [Acetic Acid] – 2 tsp.
Vanilla Essence – 1 tsp.
Vegetable Oil (without smell/flavour – like olive/canola) – ½ cup
Step 1: Mix all the dry ingredients and sift them twice.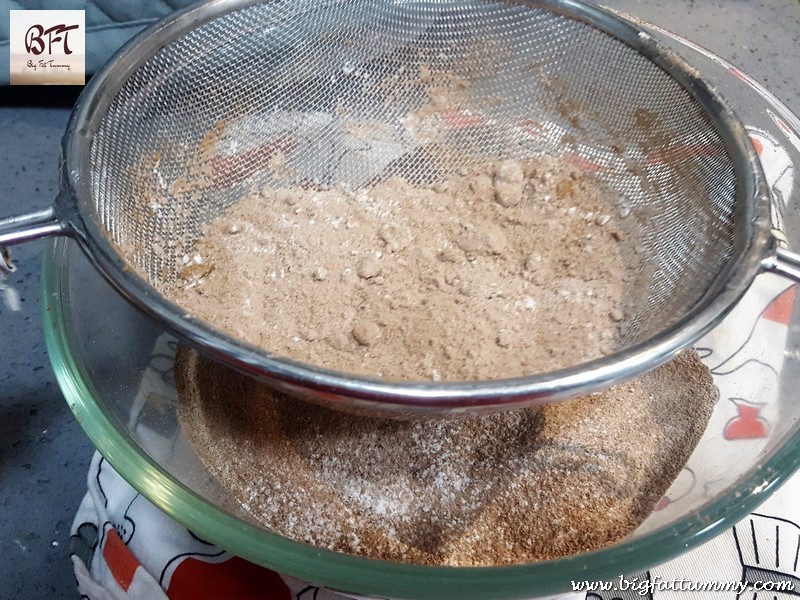 Step 2: Mix the vinegar into the milk and leave aside for 10 minutes.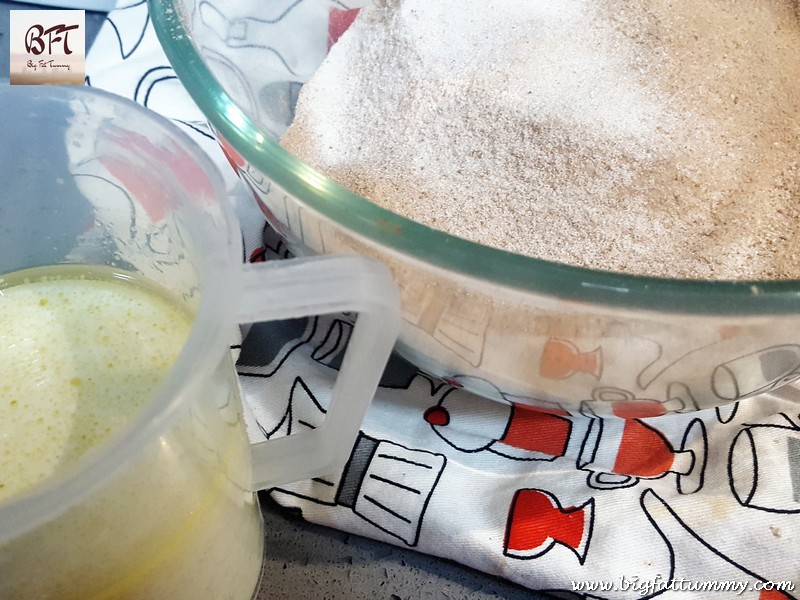 Step 3: Pre-heat the oven at 180°c for 15 Minutes.
Step 4: Add the oil to the curdled milk and mix well. Add this to the dry ingredients in a bowl and whisk on low speed for 40 to 50 seconds till smooth (Use an electric beater or stand mixer).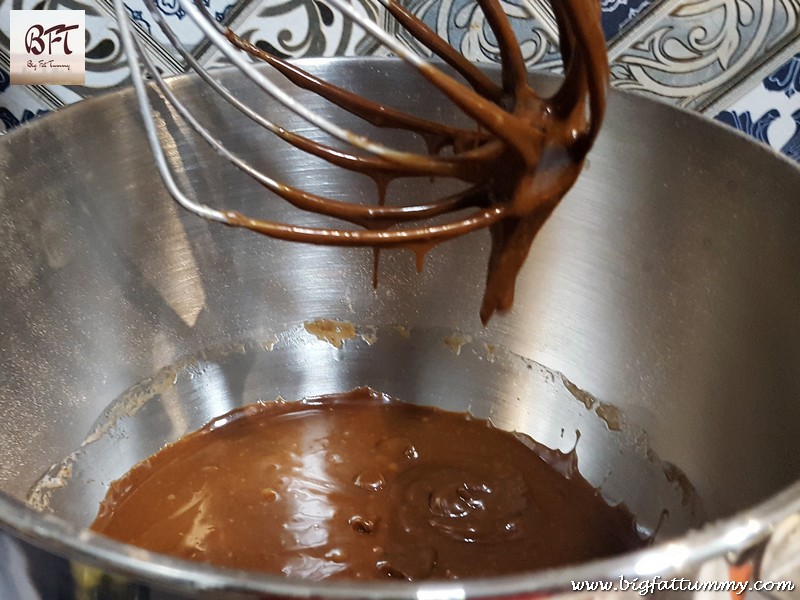 Step 5: Line the muffin pan with paper liners. Spoon the batter into the paper liners with an ice cream scoop or spoon till ¾ of the liners. Tap the pan to remove any air bubbles.
Step 6: Bake at 180°c for 20 to 25 minutes till a toothpick/skewer comes clean and the muffins are baked. Take out of the oven and allow to cool.
Step 7: To make cupcakes, top the muffins with some whipped ganache. (click here for the ganache).