The whipped chocolate ganache is used for frosting cakes cakes and muffins. It has a rich chocolate taste but has a mousse like texture. The recipe below is sufficient to top 24 muffins.
Prep. Time: 15 Mins. + 3 ½ Standing Time
Ingredients:
Compound Chocolate (dark – at room temp.) – 500 gms
Whipping Cream (dairy) – 250 gms
Step 1: Chop the chocolate into small pieces and place in a clean dry bowl.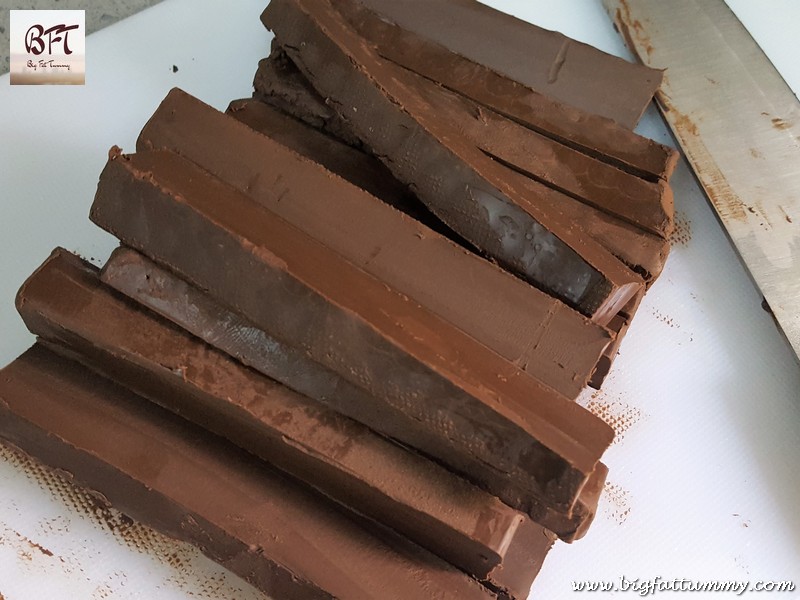 Step 2: Take the milk cream in a non-stick pan and place on low heat. When it simmers (bubbles will be seen on the edge) pour over the chocolate in the bowl. Cover the bowl and keep aside for 5 minutes.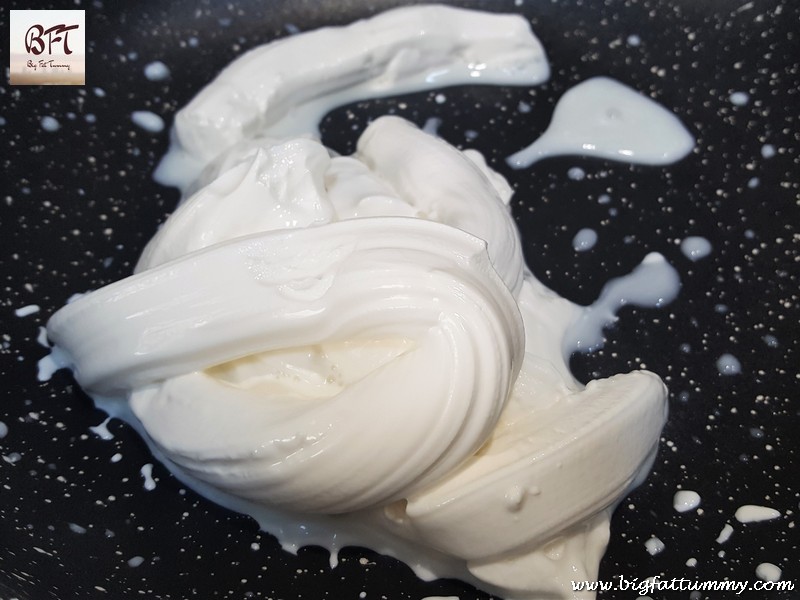 Step 3: After 5 minutes, stir the contents of the bowl gently till the chocolate melts (if the chocolate has not melted, place the bowl over a double boiler till it melts). Don't stir vigorously. It has to be done gently.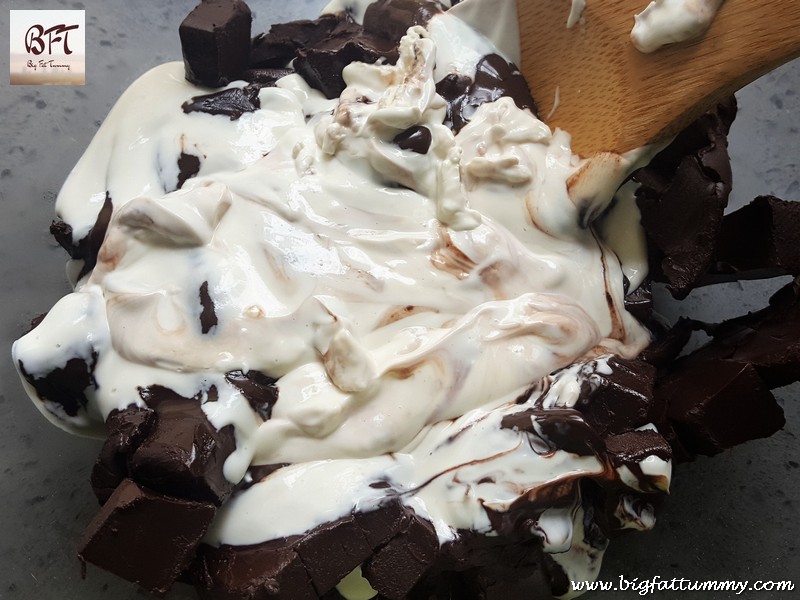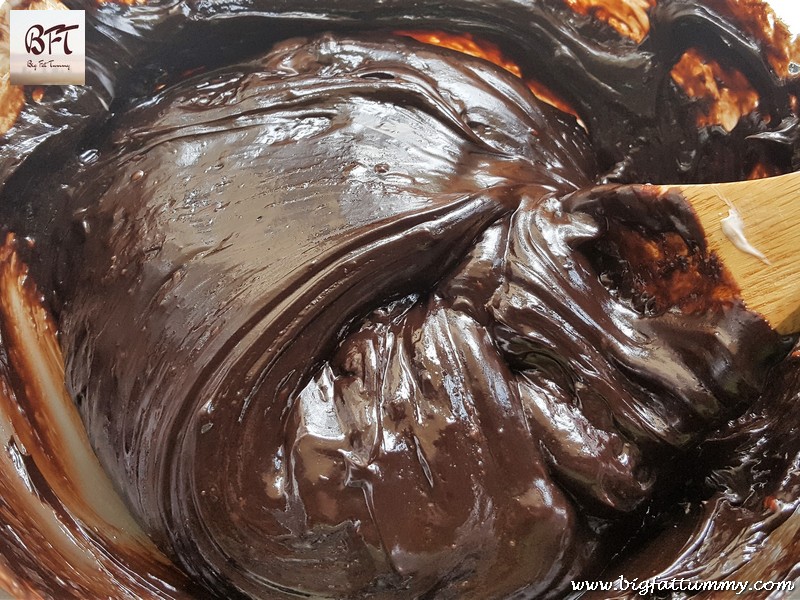 Step 4: When the ganache has formed, transfer to a bowl and cover it with cling film in direct contact with the ganache. Cover the entire bowl with another layer and keep at room temperature for 3 hours.
Step 5: After three hours the ganache will have thickened. Whip it with an electric beater or in a stand mixer for 3 to 4 minutes on high speed till it turns lighter (both in texture and colour). Don't overbeat.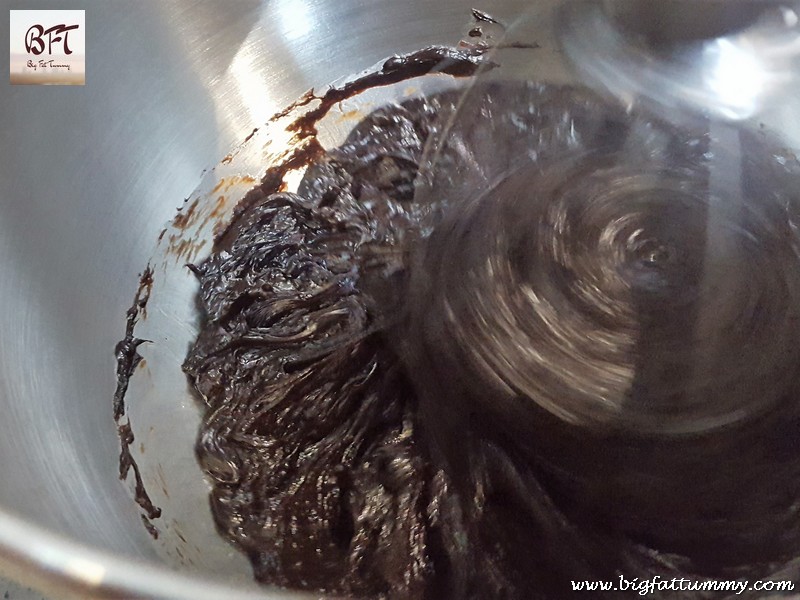 Step 6: Keep the whipped ganache in the refrigerator for 30 to 40 minutes. Later you can take it in a piping bag and pipe on your cake / muffins.