Rajasthani Laal Maas is a dish which was cooked with the game meat that the royalty hunted. In more recent times it is cooked with goat meat (mutton). The Mathania variety of chillies from Rajasthan give the dish its distinct flavour. However, as it is not available easily out of Rajasthan, I have preferred to use Kashmiri Red Chillies and it turns out equally good. Another key local ingredient of Rajasthan, the kachri, a wild cucumber that grows in the deserts of Rajasthan, is also used in this dish. The dried and ground powder of the kachri is used to add acidity to the dish as well as to tenderise the meat. This is a semi-gravy preparation and best relished with Indian bread. When you do visit Rajasthan, don't forget to taste the flavour of the Mathania chillies and if possible bring some home too (I have used the mathania chilly powder even to marinate fish).
Serves: A Family of Four
Prep. Time: 30 Mins + marination
Cooking Time: 60 Mins.
Ingredients:
[Standard Measure – 1 cup = 200 ml]
Mutton – 500 gms
Onions (finely chopped) – 2 large
For the Spice Paste:

Kashmiri Red Chillies – 8
Cloves – 4
Green Cardamom – 2
Black Cardamom – 1
Cinnamon – 1 inch
Cumin Seeds – 1 tsp.

Corriander Powder – 1 tsp.
Ginger-Garlic Paste – 1 tbsp.
Haldi [Turmeric] Powder – ½ tsp.
Kachri Powder – 3 tbsp. (optional)
Curds – ¾ cup
Ghee – 4 tbsp.
Salt – 1 ½ tsp. or to taste
Step 1: To make the spice paste take ½ cup water in a vessel and bring it to a boil. Add the ingredients listed under spice paste to it and boil for 2 to 3 minutes. Switch off the heat and allow to cool. When cooled, grind it to a smooth fine paste.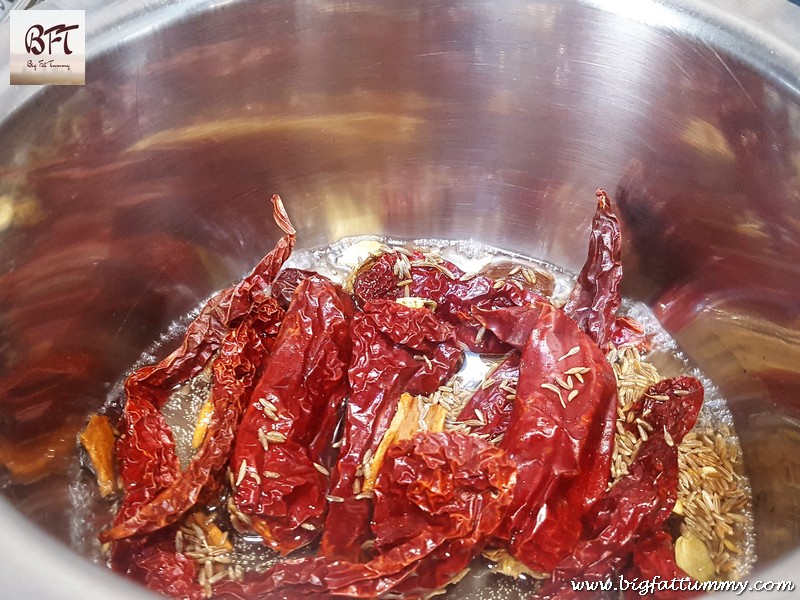 Step 2: Wash the mutton and drain well. Marinate with 1 tsp. salt, ginger-garlic paste, curds, turmeric and the spice paste. Marinate in the refrigerator for 1 to 2 hours. When you are ready to cook, take the meat out of the refrigerator and allow it to come to room temperature.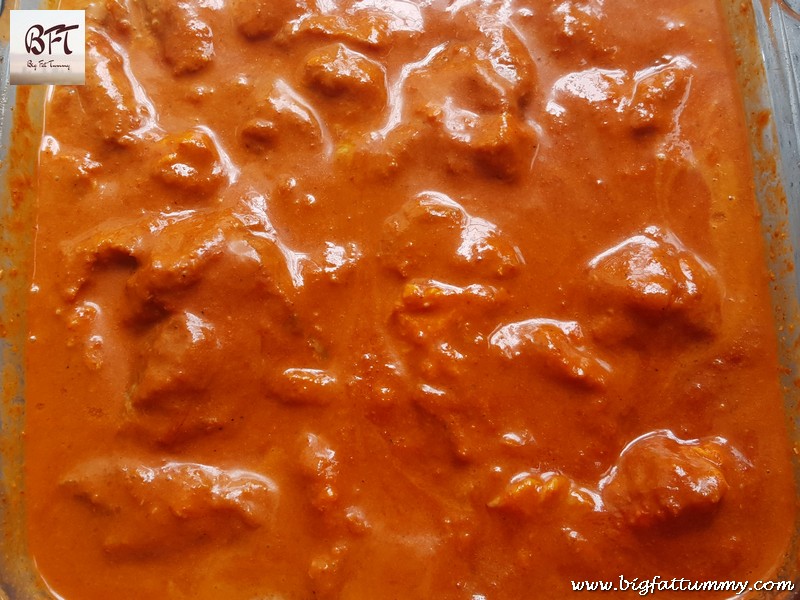 Step 3: Heat ghee in a vessel and fry the onions till golden. Add the marinated pieces of mutton (reserve the marinade) to the fried onions and sear on high heat for 4 to 5 minutes. Then add the marinade and ½ cup hot water.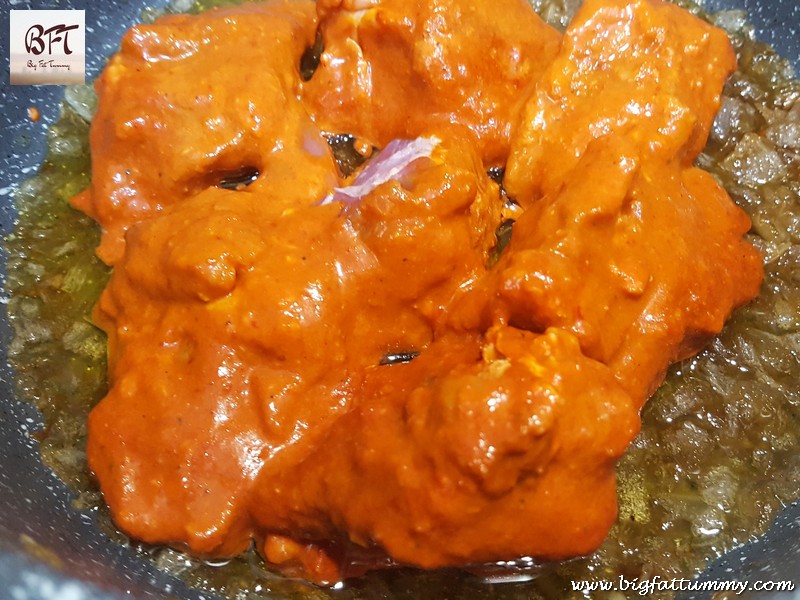 Step 4: Next add the corriander powder and then the kachri powder (if using). Check for salt and add if required. Cook covered on low heat for 35 to 40 minutes till the meat is tender. Turn the meat over 3 to 4 times to avoid it sticking to the vessel.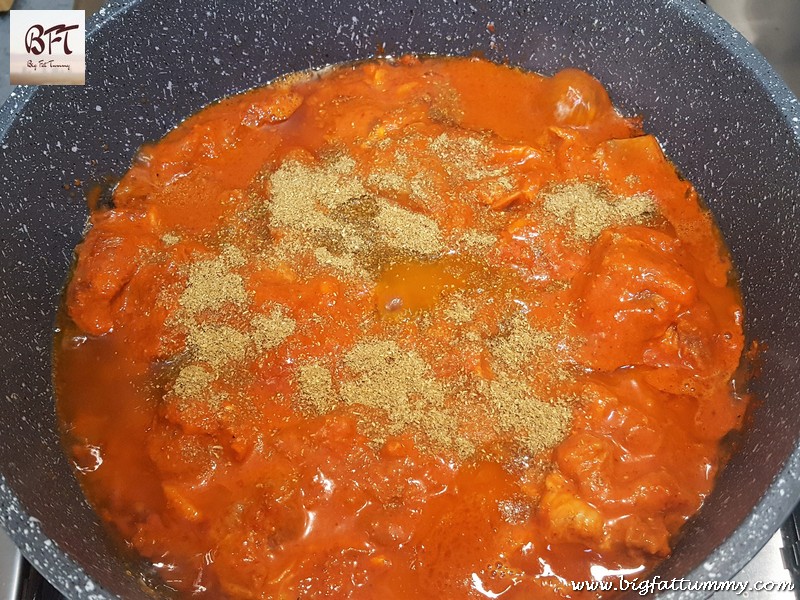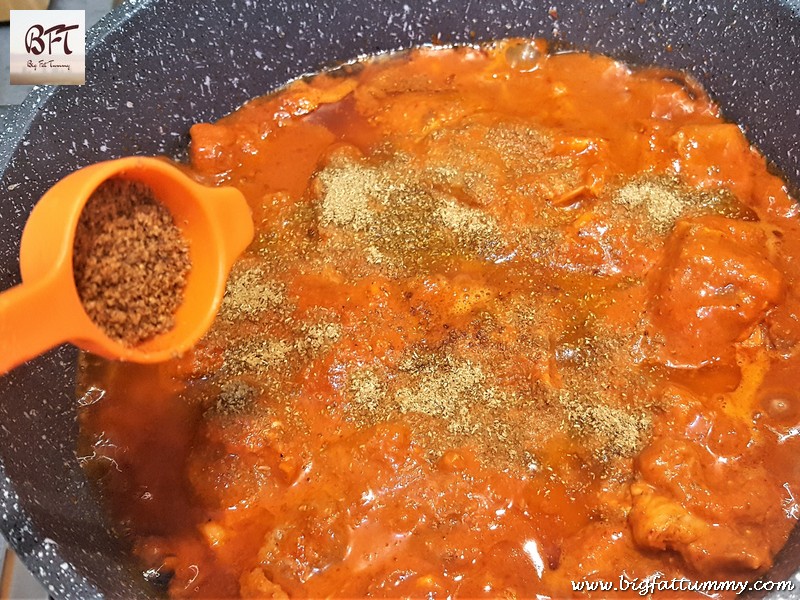 Serve the Laal Maas with Indian bread.