This is a preparation of Rasmalai using ready made Rasgullas – a cottage cheese (chhena) sweet. The preparation is yummy provided you get some really good rasgullas. 🙂
Servings – 12 to 14 pieces
Prep. Time – 20 Mins.
Cooking Time – 30 Mins. (active) + 45 Mins. (passive)
Ingredients:
Full Cream Milk – 1 ½ litre
Rasgullas – 1 tin (12 to 14 pieces)
Sugar – ¾ cup
Kesar [Saffron Strands] – a fat pinch
Cardamom Powder – ½ tsp.
Warm Milk – ¼ cup.
Pistachios – 5 nuts
Almonds – 20 nuts
Step 1: Blanch the almonds and pistas and peel them. Slice them fine and keep them aside.
Step 2: Take the saffron in a mortar and crush it with a pestle. Pour the ¼ cup of warm milk to it and keep aside.
Step 3: Squeeze out the syrup (chachni) from the rasogullas and keep aside. Be careful not to break them.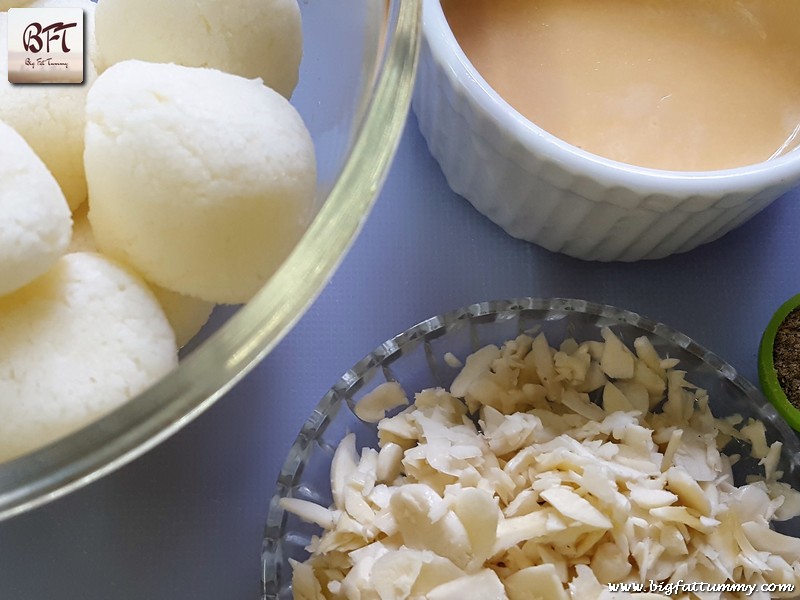 Step 4: Boil the milk in a heavy bottomed pan. Bring it to a boil and then reduce the heat to low. Let it simmer and stir frequently till it is reduced to half the quantity. This should take in excess of an hour.
Step 5: Add the sugar and stir for 2 minutes. Add the rasgullas, almonds, saffron infused milk and cardamom powder. Cook on low heat for another 10 to 12 minutes. Cool it down and refrigerate. Garnish with the pista slices before serving.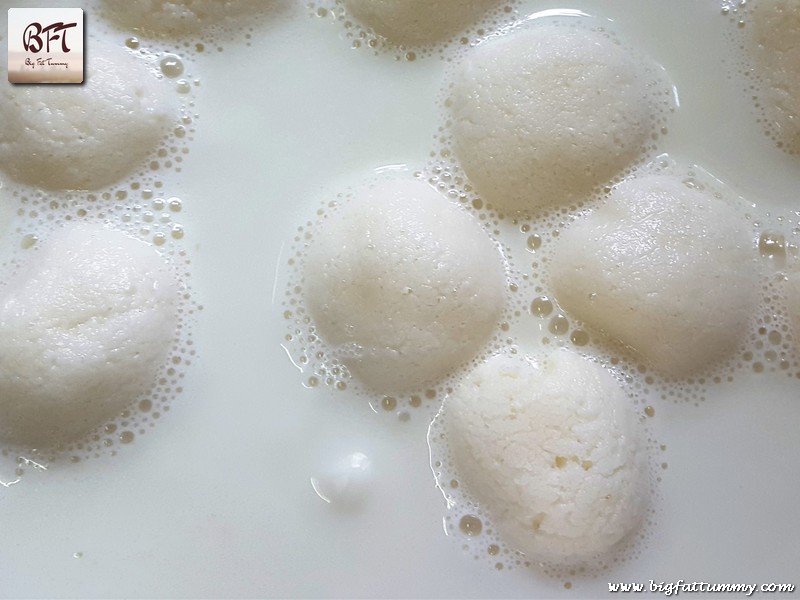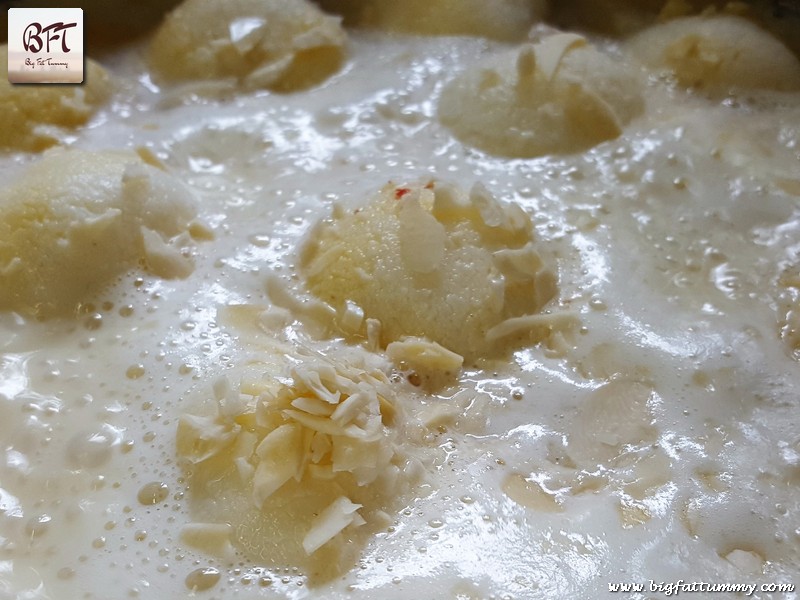 Note:
The milk needs to be stirred frequently, while reducing it, to prevent it from burning. You could do this part when you are active in the kitchen with some other chore.
Do not reduce the milk too much as the rasgullas will absorb what's left of it on turning cold and you will be left without ras.