The yummy fried chicken is for when you want to indulge. It is full of fat and calories. Through caution to the wind and binge – after all you only live once.
Serves: A Family of Four
Prep. Time: 15 Mins. + Marination
Cooking Time: 12 to 15 Mins. (for 1 batch of 2)
Dry Ingredients:
[Standard Measure – 1 cup = 200 ml]
Whole Chicken Legs (skinless, halved) – 4 (850 to 900 gms)
Limes – 2 big
Ginger-Garlic Paste (freshly prepared) – 2 tbsp.
Corriander Leaves (finely chopped) – ½ cup
Red Chilly Powder (spicy variety) – 2 tbsp.
Corn Flour – 4 tbsp.
Besan [Gram Flour] – 3 tbsp.
Orange Food Colour – a few drops
Stock Cube (crushed) – 1 small
Oil – to deep fry
Salt – 1 ½ tsp.
Step 1: Wash and drain the drumsticks and thighs of the chicken. Make deep gashes 1 inch apart in the flesh. Apply lime juice, 1 tsp. salt and ginger-garlic paste. Marinate for 15 minutes.
Step 2: After 15 minutes, add the red chilly powder, besan, corn flour, green corriander, crushed stock cube and food colour and mix well with the chicken. Marinate in the refrigerator for 1.5 to 4 hours.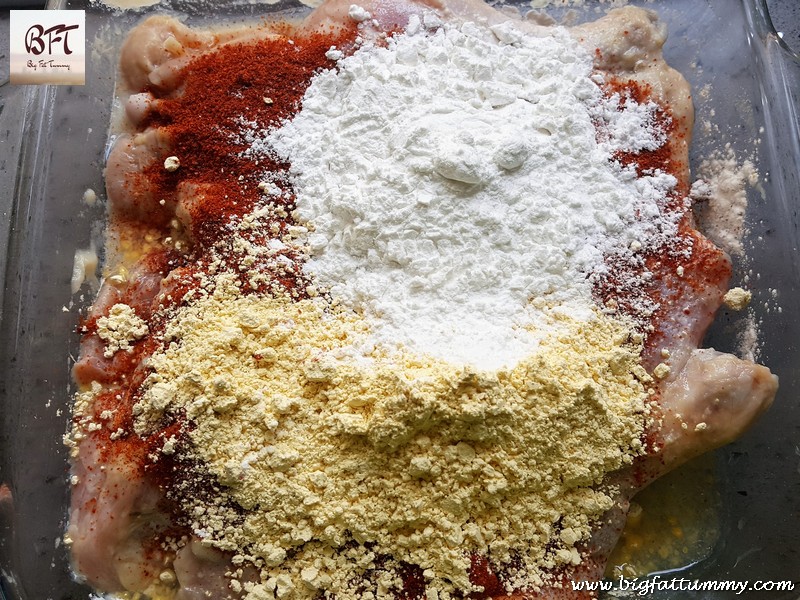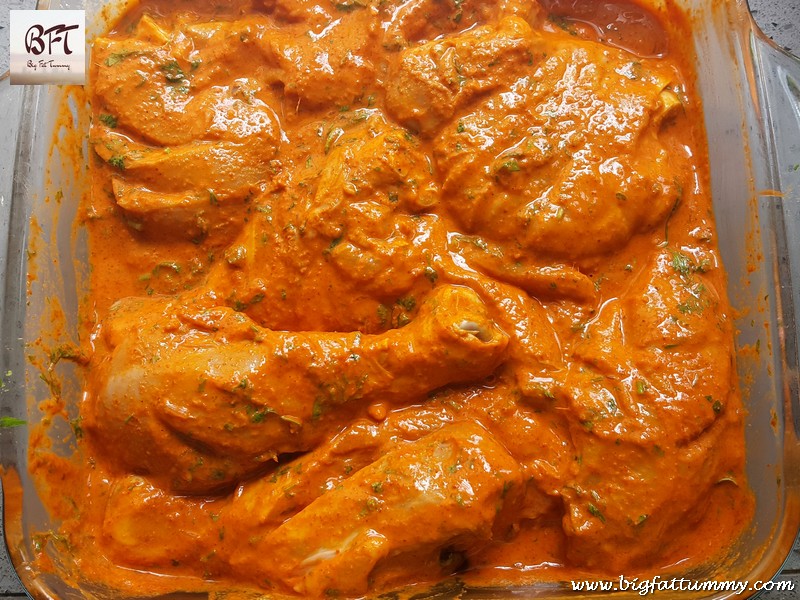 Step 3: Later, heat the required amount of oil in a suitable pan. Deep fry for 12 to 15 minutes on medium high heat till done. Do it in two batches of 4 pieces each.