The recipe for this Coconut Pulao is derived from a popular Tamil Nadu dish called 'brinji'. This is my take on the original recipe which uses bay leaves and aniseeds. This preparation is so delectable by itself that it does not need any accompaniment. It is mild but flavoursome. Try it yourself and decide.
Serves: A Family of Four
Prep. Time: 15 Mins.
Cooking Time: 10 Mins. (active) + 15 Mins. (passive)
Ingredients:
Basmati Rice – 1 ½ cups (wash and soak for 15 minutes)
Onions (sliced) – 2 small
Ginger – ½ inch
Garlic – 4 cloves
Green Chilly (light green) – 1
Mint Leaves – a handful
Pandan Leaf – 2 x 4 inch pieces
Cinnamon – 2 inch
Green Cardamom – 2
Cloves – 4
Thick Coconut Milk – 200 ml.
Oil – 3 tbsp.
Salt – 1 ½ tsp.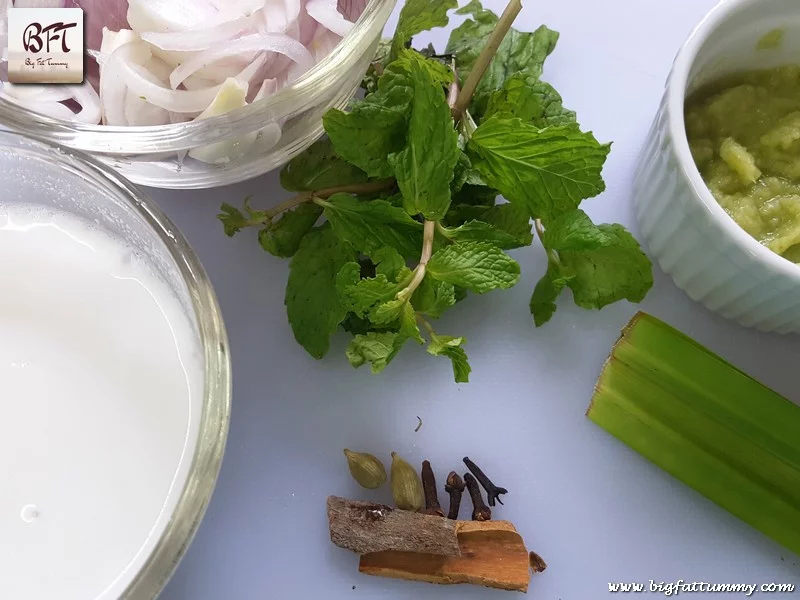 Step 1: Grind the ginger, garlic and green chilly to a fine paste.
Step 2: Heat 2 tbsp. oil in a vessel. Add the cinnamon, cardamom, cloves and sauté on medium heat for a minute till fragrant. Add the onions and sauté till pink.
Step 3: Add the ground paste to the onions and sauté for 2 minutes till the raw smell disappears.
Step 4: Drain the rice and add to the pan. Sauté the grains gently till they are transparent. Add the mint leaves and sauté for a minute.
Step 5: Add 1 ¾ cup of warm water, coconut milk, pandan leaf pieces, salt and bring the mixture to a boil on medium heat. Once it starts boiling, lower the heat and cook covered for 12 to 15 minutes. Thereafter, switch off the heat and let it rest.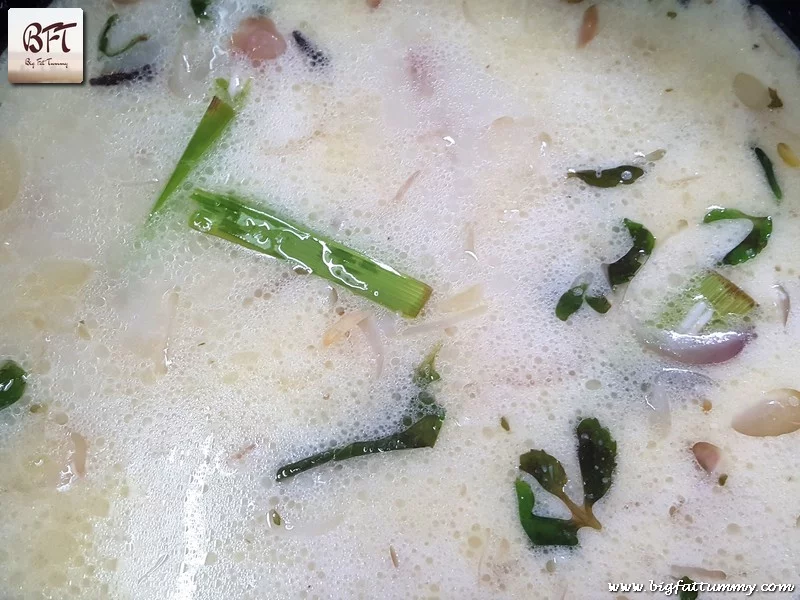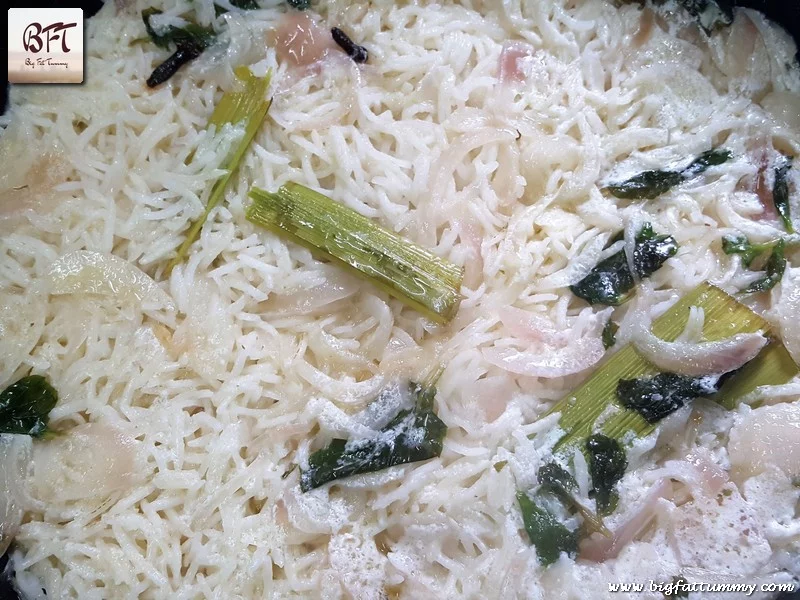 Step 6: After the pulao has rested for 15 minutes, open the lid and fluff the rice gently using a fork.
Serving Suggestion – Coconut Pulao with Fish Tikka Tava Se and Mint Chutney