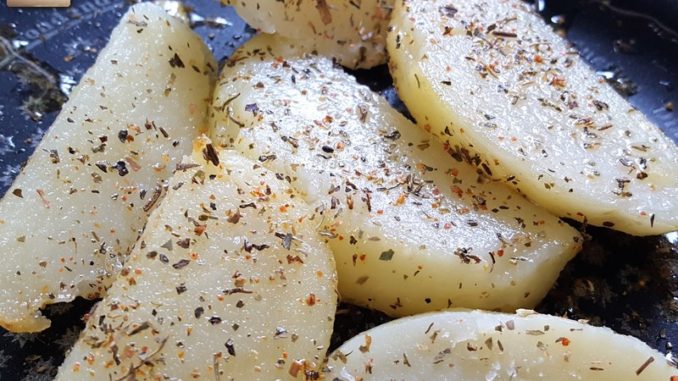 Serves – 2 Persons
Prep. Time – 5 Mins.
Cooking Time – 25 Mins.
Ingredients:
Potatoes – 2 medium
Italian Mixed Herb Seasoning – 1 tsp.
Oil – 1 tbsp.
Salt – 1 ½ tsp.
Step 1:     Boil the potatoes with 1 tsp. salt and 400 ml. water till slightly undercooked. Cool and peel the potatoes. Cut into wedges or slices.
Step 2:    Heat oil in a pan. Add the potatoes and fry them lightly on both sides. Season with salt and sprinkle the Italian herbs all over the potatoes.
Serve as a snack, garnish or as accompaniments.