We first ate the okra kali miri stir fry (Ladyfinger Stir Fry) at a restaurant in Kanyakumari and I must say that black pepper compliments the okra just perfectly. As Goans, we used only grated coconut in dry preparation of lady fingers. Our method was plain and simple. But I must admit, it tastes even better this way. Serve this peppery okra with hot chappatis.
Serves: A Family of Four
Prep. Time: 15 to 20 MIns.
Cooking Time: 12 to 15 Mins.
Ingredients:
Lady Fingers – 24 (small)
Onions (finely chopped) – 2 medium
Tomato (finely chopped) – 1 large
Green Chillies (chopped) – 2 to 3
Garlic (finely chopped) – 8 to 10 cloves (small)
Curry Leaves – 12 to 15
Cumin Seeds – ½ tsp.
Black Pepper Corns (coarsely ground) – 1 tbsp.
Oil – 1 ½ tbsp.
Salt – ½ tsp. or to taste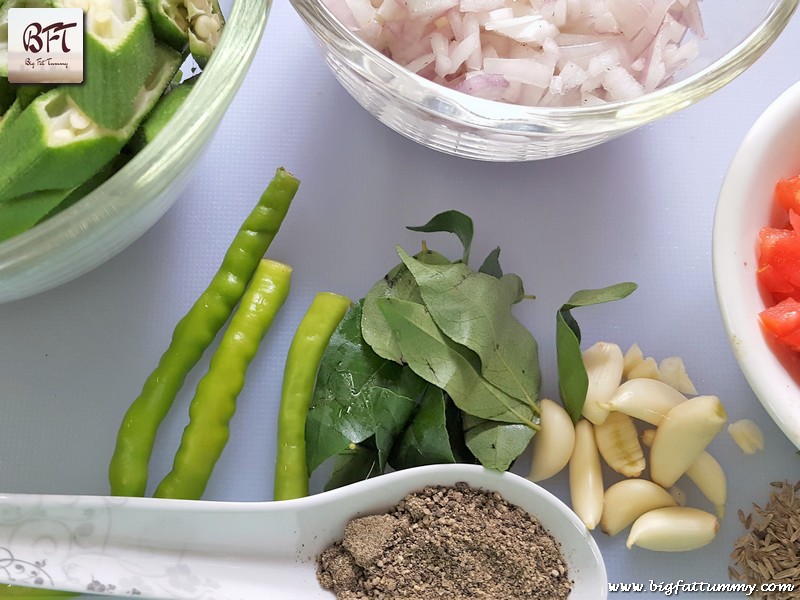 Step 1: Wash the okras well and pat dry. Cut / chop them slanting and keep aside.
Step 2: Heat the oil in a pan. Add the cumin and sauté for a minute on medium heat till fragrant. Then add the garlic and curry leaves. Sauté for another minute and then add the onions and sauté for a minute.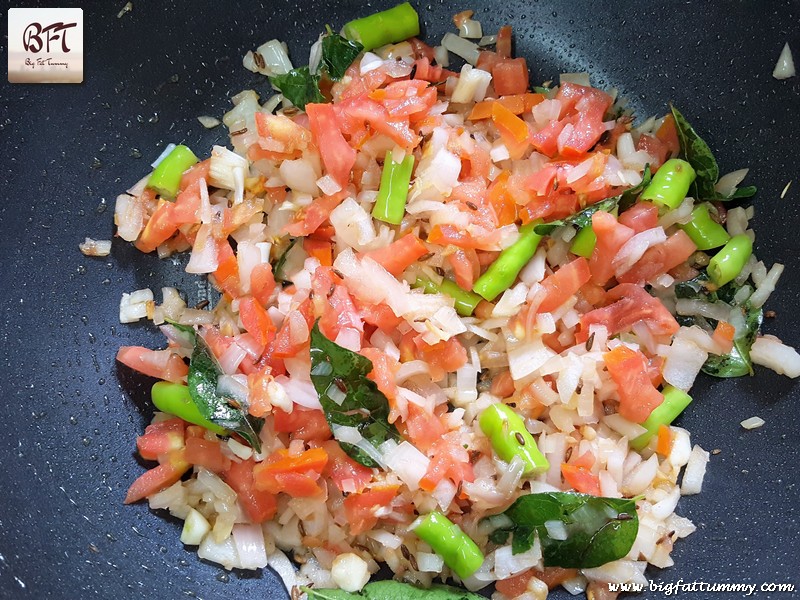 Step 3: Add the tomato, green chillies and okra and sauté on high heat for 2 minutes. The okra will turn slimy. Continue to sauté for another minute. Add salt and cook covered on low heat till the okra is cooked. Add the pepper powder and give a quick stir. Switch off the heat and leave covered for 5 minutes.