Dry Fruit Sheera is a sweet preparation using the humble semolina. Like all the variants of sheera preparations, it is very easy and quick to make and great to serve at tea-time. This one is loaded with mixed nuts and uses water instead of milk. Kids and Adults will both like this preparation. You could also try the Tea Time Sheera (click here) or Pineapple Sheera (click here) or the savoury version – Rawa Upma (click here). You should see these other recipes anyway for the tips.
Serves: A Family of Four
Prep. Time: 15 Mins
Cooking Time: 10 Mins
Ingredients:
Rawa [Sooji/Semolina] – 1 cup
Sugar (granulated) – ½ cup (or to taste)
Pure Ghee [Clarified Butter] – 4 tbsp.
Dry Fruits:

Walnuts (chopped) – 8 kernels

Cashew Nuts (halved) – 12 whole

Raisins (whole) – 2 tbsp.

Pistas (chopped fine) – 6 (for garnish)

Gold Varq – for garnish (optional)

Dried Rose Buds – for garnish (optional)

Salt – a pinch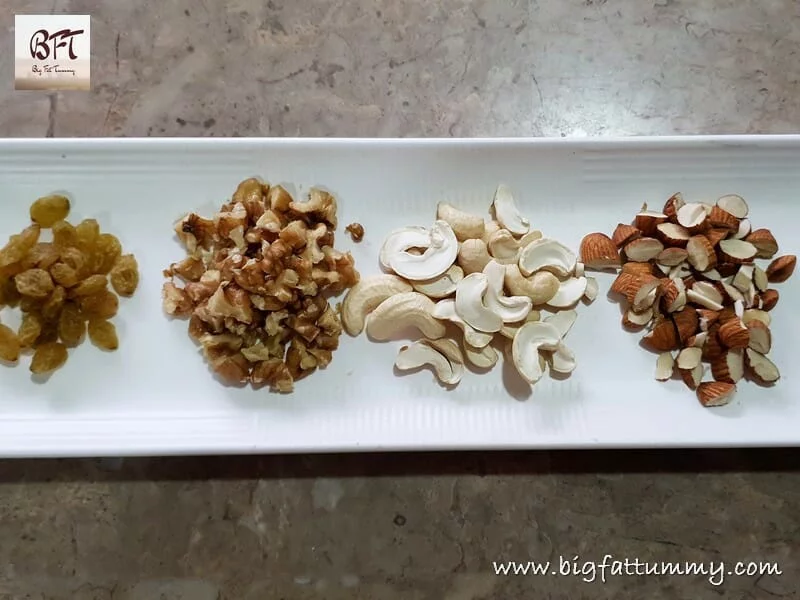 Step 1: Keep 3 cups water on heat and allow it to come to a boil.
Step 2: Meanwhile, heat 3tbsp. ghee in a heavy bottomed pan / vessel and add the almonds, walnuts and cashew nuts and roast on low heat for a minute. Add the raisins and fry till they plump up. Drain all the roasted dry fruits out of the ghee and keep aside.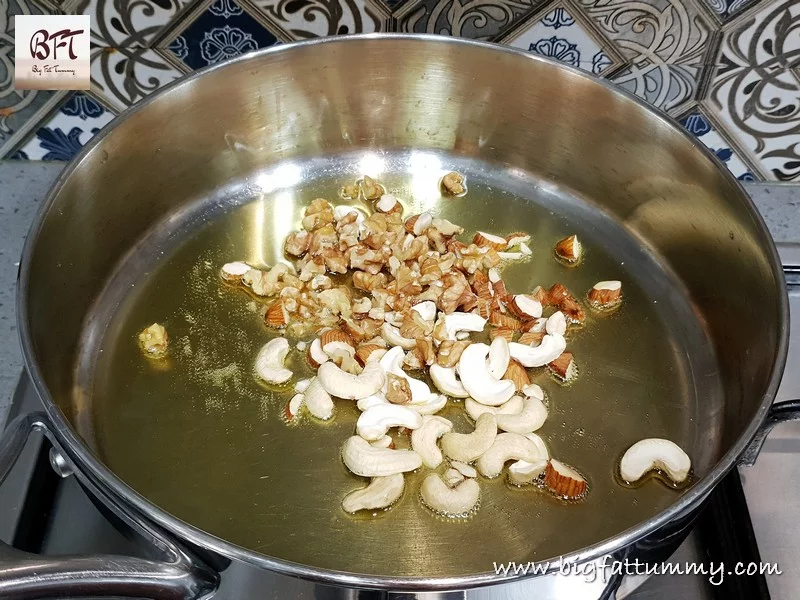 Step 3: In the same pan add the rawa and the remaining 1 tbsp. of ghee and roast it on low heat, stirring continuously till it is aromatic. Put a pinch in between your teeth – the rawa should have a crunch. But don't brown it much.
Step 4:      Add the 3 cups of hot water, a pinch of salt. Continue cooking on low heat and keep stirring to prevent lumps for about a minute or so. Then cover and continue cooking on low heat for another minute.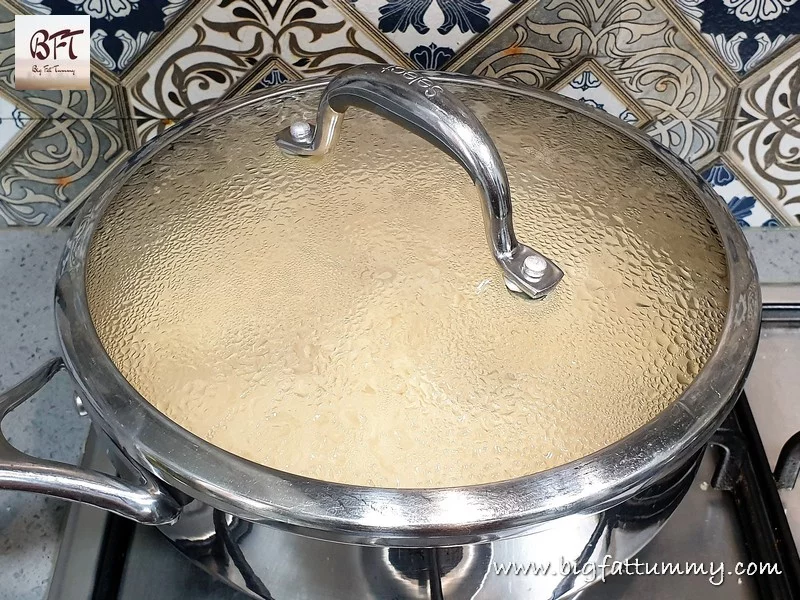 Step 5:     Open the lid and add the sugar and mix. Cover and cook for one more minute on low heat. Then add the roasted nuts and mix. Cover and cook for another minute. Take off the heat and allow to cool slightly.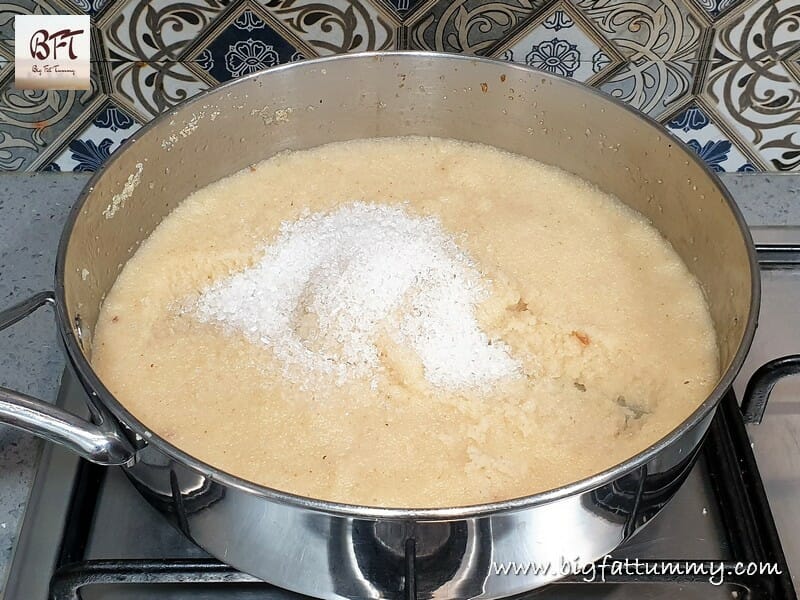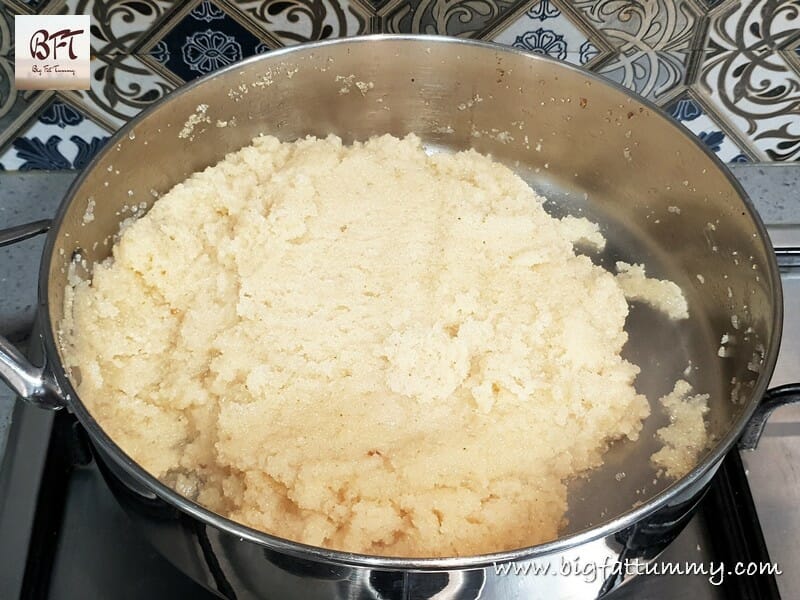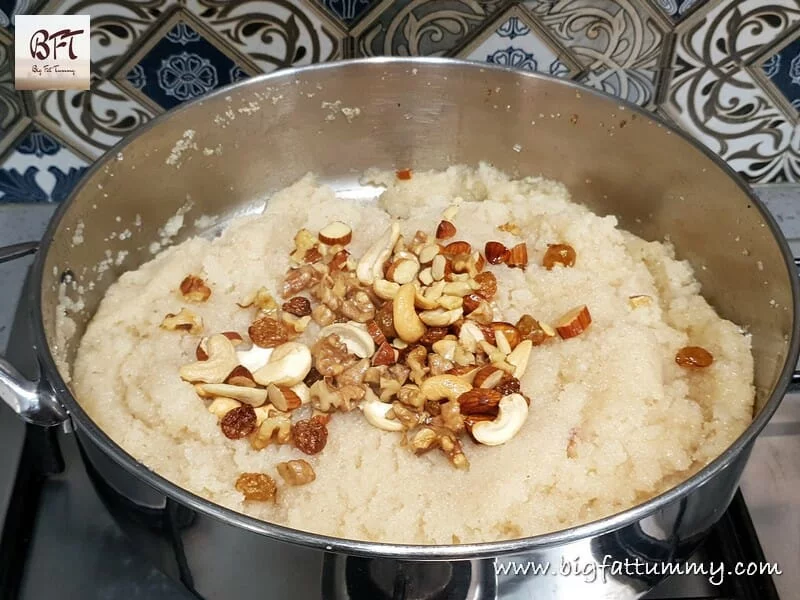 Step 5: (Optional – for garnish and serving) Take a small bowl and add the Dry Fruit Sheera to it to mould. Then turn over on a quarter plate / serving dish to de-mould. Garnish with the chopped pistas, gold varq and rose petals.